By Angel Wright
Houston, TX — Tonight, I was able to attend the 2nd annual Whiskey Sniff at B&B Butchers & Restaurant in lovely Houston, Texas.
As I walked inside, there was already a very large crowd waiting to go up to the patio where the Sniff Whiskey event was. Everyone was filled with excitement and cheer as they knew they were about to be filled with several different flavors of whiskeys. When I made my way up to the patio, I was able to experience over 100 different whiskeys including Balvenie, Glenfiddich, Tullamore Dew, Four Roses and Heaven Hill at several different booths.
My favorite booth was hands down the Four Roses, a Kentucky bourbon whiskey. There they paired the bourbon with almonds, pecans, and Ice cream! Who doesn't love alcohol in ice cream? Not only were the whiskey booths great, the whole ambiance of the restaurant and the crowd was impeccable.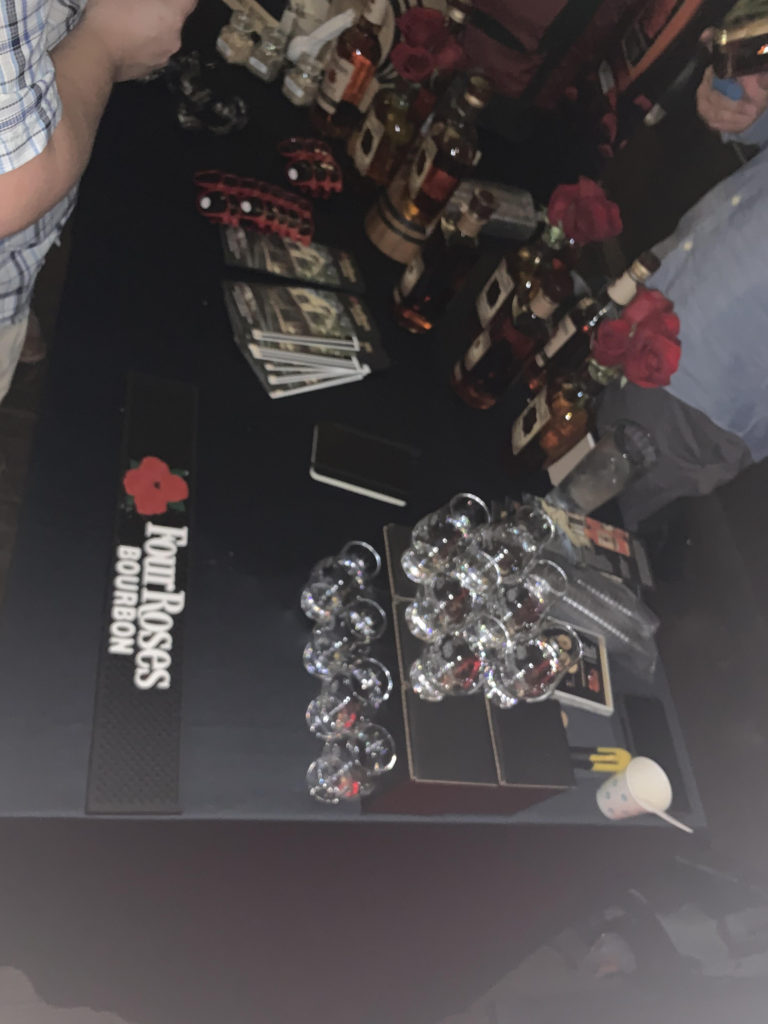 The Sniff Whiskey event had amazing music with local musicians, great finger foods, cheese boards, and not to mention some great cigars. It was a pleasure to meet so many people including the two gentlemen that hosted the event, Cruze and Ian Barry, of the acclaimed premium spirits and cigar podcast series, Smokin' & Toastin'. I was able to interview them so make sure you take a look at their interesting story (their podcast is available on all formats).
Throughout the event, they handed out a swag bag with a premium selection of fine tequila, gin and more to extend the sniff tasting experience.
Hands down this was the place to be on Wednesday for sure. I heard they were going to be doing another similar event within the next couple of months so if you happen to be in Houston, make sure not to miss out.