By Gabby Thomas
Last week, I had the opportunity to watch an exclusive pre-screening of the documentary, Hurdle. After watching the documentary, I had the privilege of interviewing the director Michael Rowley and producer, Remoy Philip, too. The documentary will be making its New York City premiere at DOC NYC, America's largest documentary festival, on Nov. 13th at 9:30pm at IFC Center.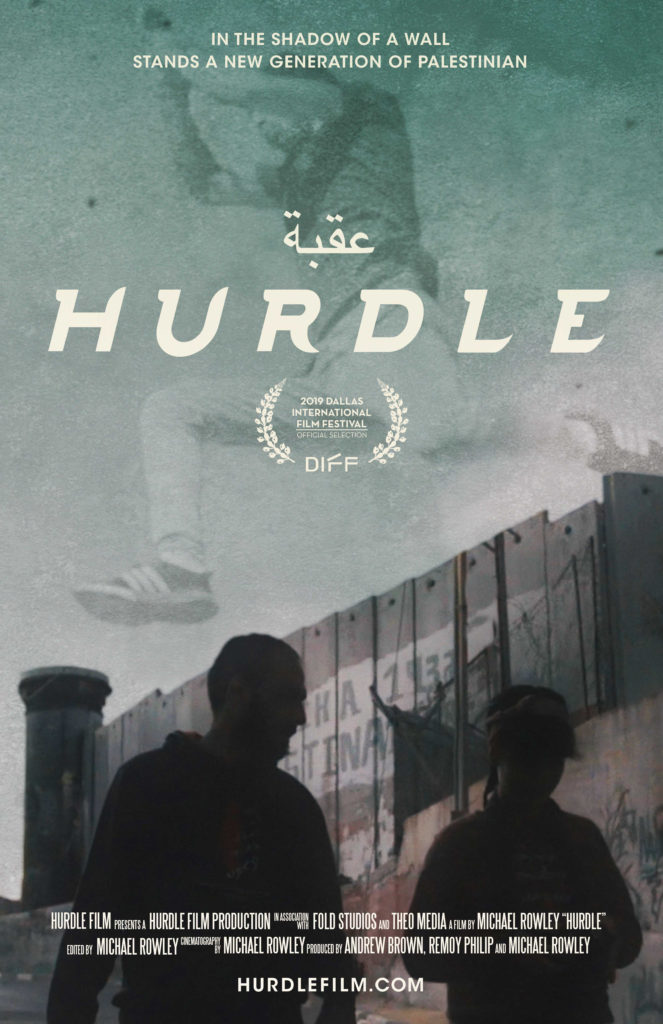 Hurdle showcases many raw moments from the police shooting at young boys, tear gas being fired into a crowd, to even a young girl seemingly being staged as a terrorist by the Israeli police, and many more. Hurdle is a documentary that follows the Palestinian youth during the Israeli military occupation. The documentary closely observes two young men who are determined to inspire the next generation of Palestinians.
Sami, founder and coach of the Jerusalem Parkour team, inspires youth and young adults to overcome political, physical, and mental obstacles through the teachings of parkour. His students learn that the more they work towards and prepare for something, the more likely they will be able to conquer it.
Mohammad is a photojournalist, media director, and lifetime resident of the Aida Refugee Camp. He teaches the children in the camp photography skills as a means to transcend the violence around them. He also encourages his students to capture moments of their daily life to share with the world so their stories do not go unnoticed.
The open flow of conversation and eye-opening moments stood out most in this film due to the craft of director Michael Rowley. Rowley not only directed, but shot, and recorded audio all by himself while filming. In our interview, he stated he planned for this approach due to the nature of being in high-risk areas and needing to be quick on his feet — something he could not accomplish with a large crew.
This strategy also allowed Rowley to capture intimate moments with his characters and to be allowed into personal spaces that a crew would not have been allowed into.
During our interview, I asked Rowley how he got connected with his characters. He said he first noticed the parkour team on Youtube, and then did some digging and found their Facebook.
"Finally, Facebook is good for something – a lot of Palestinians use Facebook pretty avidly," Rowley stated. "I spent about six months talking with a few of our characters. November 2016, was the first plane ticket that I booked specifically for Hurdle. We sat down across the table from one another and talked about what I thought the film could be, and if they were willing to see where it goes.
"On that first trip, I spent about two weeks with them. I think honestly because I kept coming back, and spending so much time with them, they saw that I was not just there to get a cool video. They saw that I was committed to them as people and to see what their life is really like."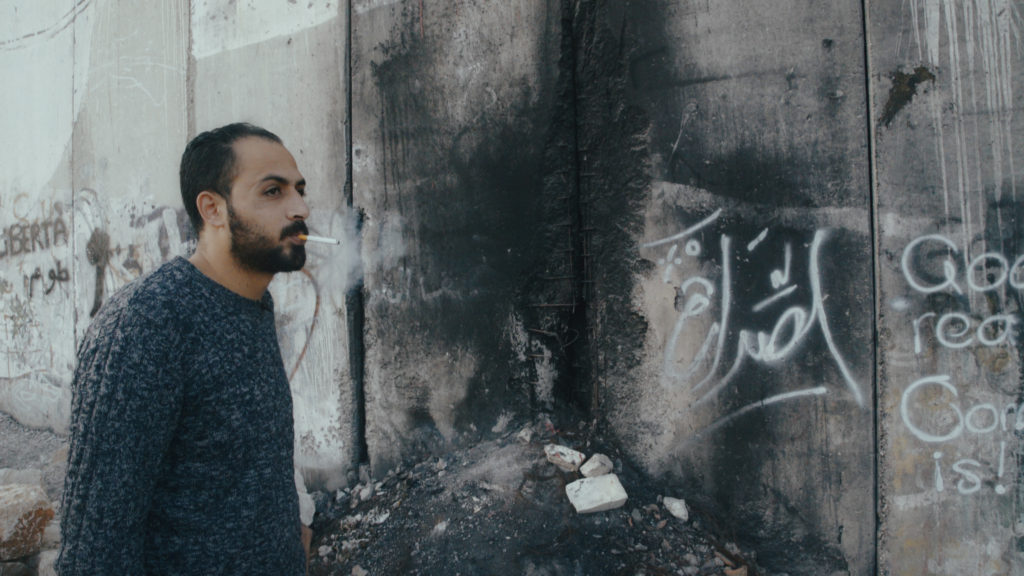 Following Rowley's answer, I asked producer, Remoy Philip, what response he wants to see out of viewers.
"It's so unfortunate that I have to say this sometimes, but you just want people to feel human," Philip shared. "You want these characters who are actual humans, just like the people watching the film, to get their shot to have their stories shared."
"[I] want viewers to have had an experience in someone else's shoes they otherwise wouldn't have had," Rowley chimed in. He wants Hurdle to inspire conversations, and ultimately, move people towards justice and equality in their own communities.
Hurdle will continue to play at the festival circuit around the US and internationally. They just signed with New Day Films for educational distribution rights. Through New Day Films, Hurdle can soon be seen in libraries, and streamed on Kanopy.