New York City, NY — Today was a very exciting day in New York City for whiskey lovers. The first ever NY Irish Whiskey Festival took place today at the Pier A House along the east river in Battery Park. Not only was it the first Irish Whiskey festival in New York, but in the entire country, and I had the wonderful pleasure to experience it!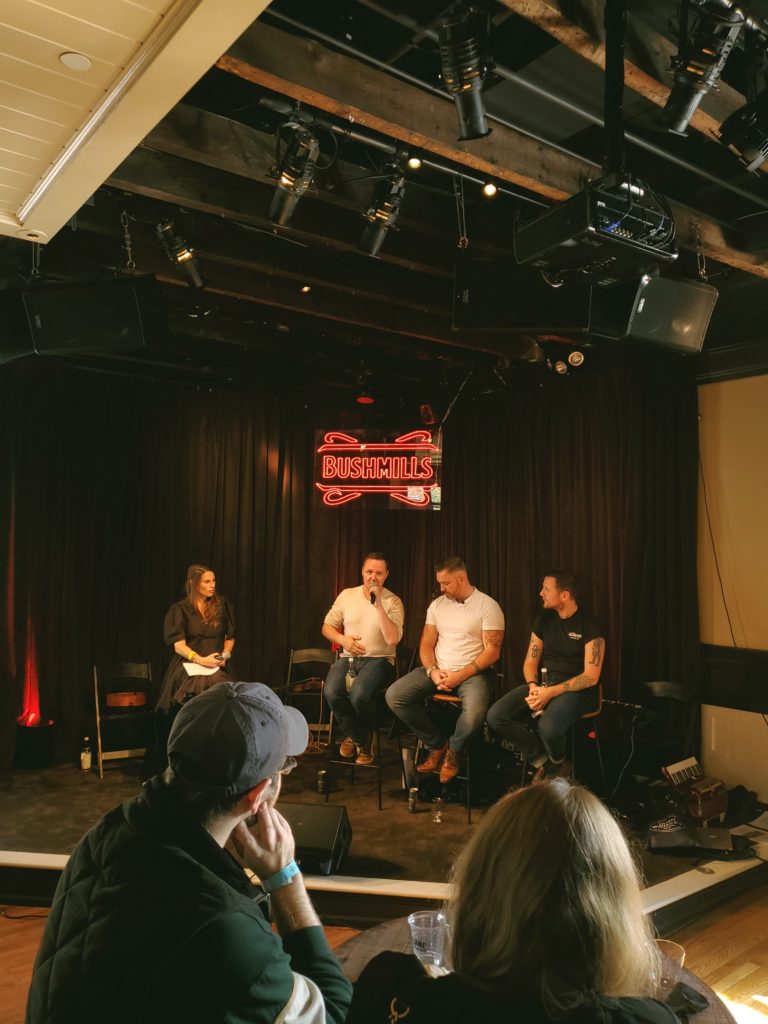 This three-level building with stunning views of The Freedom Tower, The Hudson River, Brooklyn, and downtown Manhattan was the perfect location for connoisseurs to gather around and enjoy the best of the best Irish whiskey's on a  beautiful Saturday afternoon. Hundreds of people lined up excitedly waiting to enter. 
The first place I headed to was the third floor. As soon as I walked in, there was a bar greeting guests with delicious Irish coffees — it was the best I've ever had! In case you have never had an Irish coffee, it is the perfect balance of sweet, creamy, and smooth; I highly recommend it. On the other side of the room was a big open space with a stage where I got to hear some interesting talks.
Jay Bradley of Craft Irish Whiskey Co. spoke about the history and future of Irish Whiskey, Jack McGarry of The Dead Rabbit spoke about trends happening in Irish Whiskey, and Alex Conyngham of Slane Distillery + Donal O'Gallachoir of Glendalough, spoke about conservation. 
In between talks, I headed down to the second floor where there was a long hallway of different rooms with different vendors. I really enjoyed the ambiance in these rooms.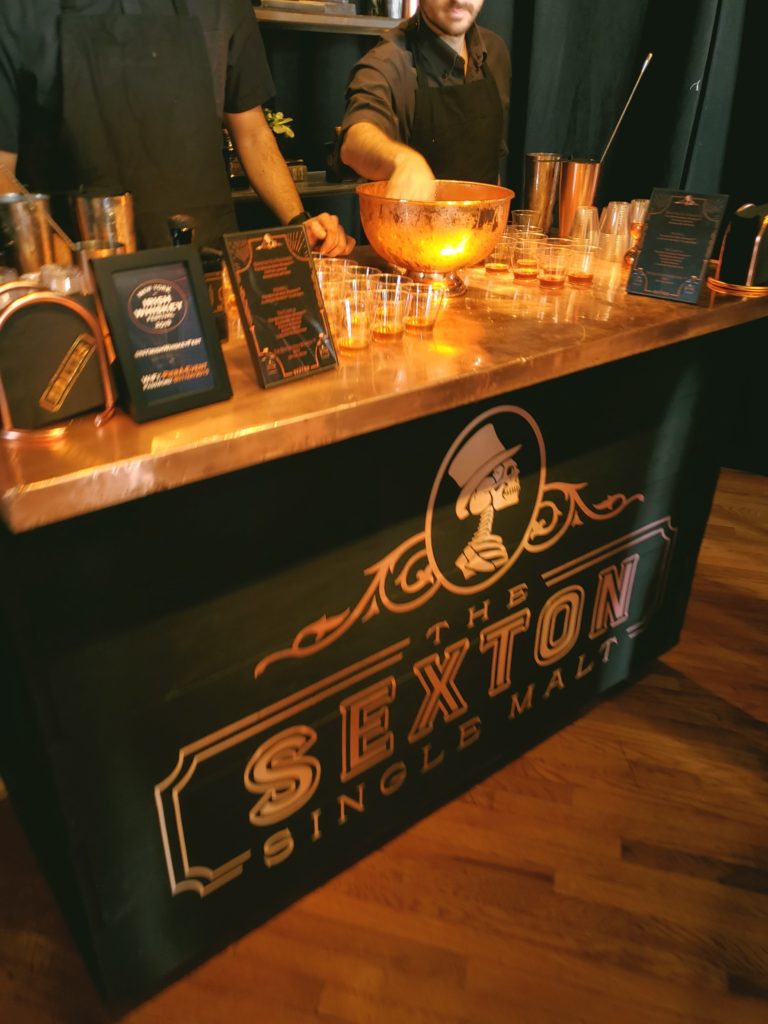 There was music, authentic Irish food, lot's of happy faces sipping away, and of course, A LOT of Whiskey. I got to try 18 different types of Whiskey in these rooms; some single malts, some blends. They included, The Sexton, Tullamore Dew, Lambay, Kilbeggan, Slane, Knappogue Castle, Kinahan's, Egans, Glendalough, Clonakilty, Pearse, Roe&Co, Teeling, West Cork Distillers, The Dead Rabbit, Samuel Gelstons, Craft Irish Whiskey, and Conor McGregor's Proper Twelve.
Before I headed out, I had the wonderful opportunity to speak with Jay Bradley of Craft Irish Whiskey Co. Make sure to check out our interview to hear all about his company and what sets his whiskey apart from the others.
If you have the chance to attend this wonderful festival next year, do it! You won't be disappointed.