By Brooke Madden
Fleming Island, FL — The "Run of V Steak" event at V Pizza was an amazing experience. When I first arrived at the restaurant, the hostess and event manager greeted me with the most welcoming smiles. I then was sat at the bar top where I socialized with other people whom were attending the dinner.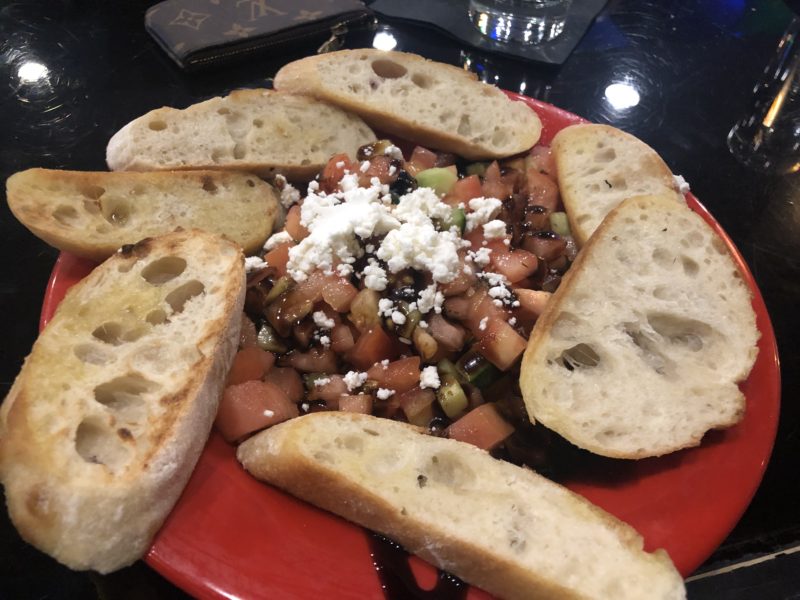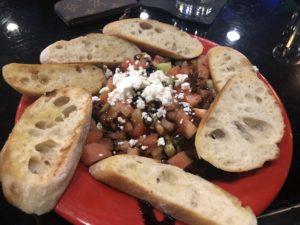 The servers were on top of their game when it came to making sure that I was taken care of and the cooks did an excellent job at serving the food in a timely fashion. I first ordered a wedge salad. The salad was the perfect portion and made me excited to try the rest of the food.
For the appetizer, I had bruschetta with bread and it was so light and refreshing. When the main course came around, my mouth was watering. The most amazing part about this restaurant was that you can see everything the cooks are making right in the dining room. This made the overall experience entertaining and interactive.
My favorite part of the meal was the 9oz center cut filet with a herb roasted vegetable medley. This steak was enormous! The size didn't play an effect on the flavor, it was perfectly cooked medium-rare and my knife slid right through it causing the most tender bites. Something that I thought was really interesting was that the chefs cooked all of the steaks in the same  ovens that they make pizzas in! It was a completely different style of cooking a steak and I had personally never experienced this before. It was absolutely perfect!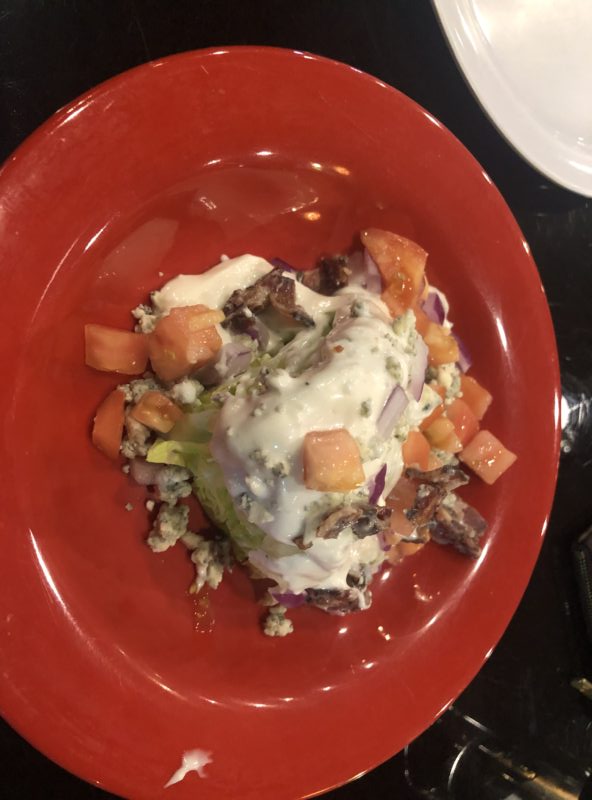 The steaks were actually on fire when the chefs pulled them out of the oven, but the head chef stated that this made the perfect butter crust on the outside. He was right!
This event was truly a great experience. The service and staff at V Pizza are amazing people and the restaurant's food was top notch!
Podcast: Play in new window | Download