By Anna Herrin
Los Angeles, CA — Monday night's event at Bacchus' Kitchen was a sensory overload in the absolute best way possible. Bacchus' kitchen not only serves incredible food and wine, but also offers "Bacchus' Live," which is what I had the pleasure of attending. Once a month they bring in incredible artists from all over the world to perform on their stage and close the restaurant to the public so you are guaranteed an intimate and beautiful evening.
Monday night, Bacchus' Kitchen welcomed Grammy-nominated pianist, Alfredo Rodriguez. But, before he performed, diners indulged in an excellent dinner.
We started the night off with a three-course meal by guest chef, Onil Chibas. Seeing as it was "Cuban Jazz Night," it only made sense to bring in a special chef who is Cuban himself!
Our first course was "Picadillo de pescado a la Cubana con ensalata mixta" which was a delicious fish course with crispy plantains and the yummiest savory salad! We then moved on to our second course, which was "Pollo borracho" a perfectly seasoned chicken dish with a side of Cuban style rice, black beans, fried plantains (a personal favorite), and green beans.
After dinner, we were finally treated to the mesmerizing sounds of Grammy-nominated pianist, composer, arranger, and producer, Alfredo Rodriguez. He did a solo performance after dinner, and everyone was absolutely blown away by his range in style and ability to portray emotion through the piano.
His fingers moved as if they were detached from his body, and he clearly went into a whole different world while he was performing. He played a few songs that he composed himself as well as some Cuban classics. The entire crowd was signing and clapping, it was truly magical to watch.
As if the evening couldn't get any better, during intermission we were served a decadent dessert, which was a creamy flan with coconut cookies. There was a moment where I was eating flan, drinking red wine, and being serenaded by one of the world's best pianists, and I just had to pinch myself.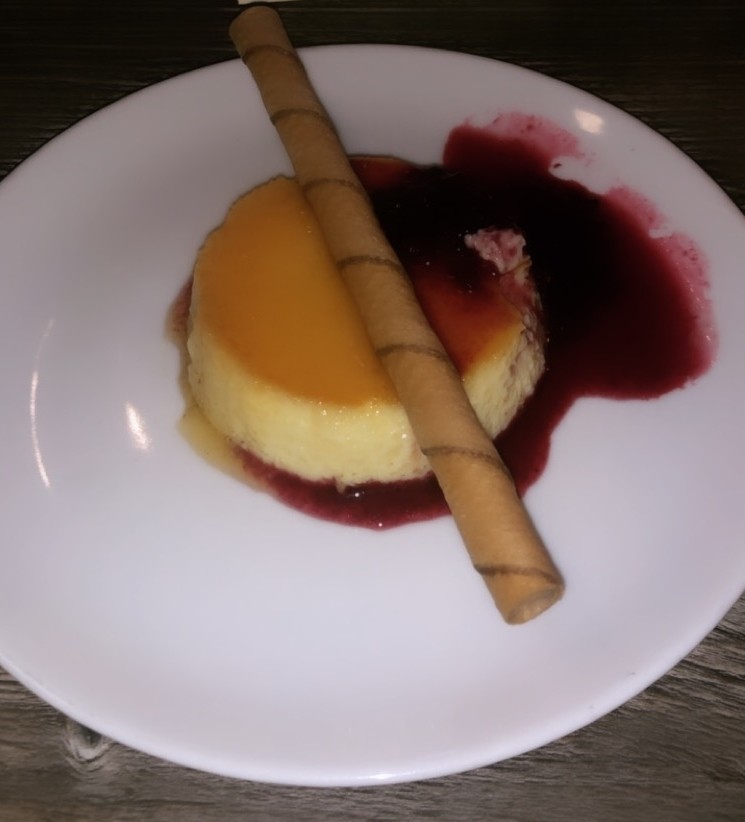 It was a beautiful night full of jazz lovers and food lovers alike! Bacchus kitchen does an incredible job of taking you to another world, Monday night it was Cuba!
Podcast: Play in new window | Download