Hagerman, ID — I had the pleasure of dining at a local hole-in-the-wall restaurant known as Bullzz-Eye BBQ. Good goodness. It was AMAZING! Walking into the little restaurant tucked between a boutique and an ACE Hardware is this little gold nugget owned and operated by Ben Cenarrusa. 
Walking in just a half-hour before closing, the place was still packed with more people coming in behind me. I squeezed around the line to see Ben putting an order together and smiled and got a huge sigh and laugh in return. I've known Ben for nearly three years and frequent his restaurant to get undisputedly the best BBQ in Idaho. After some quick chit-chat, he had me take a seat which allowed me to bask in the mouth-watering aroma coming straight from the kitchen.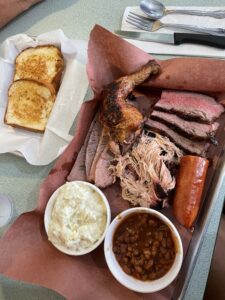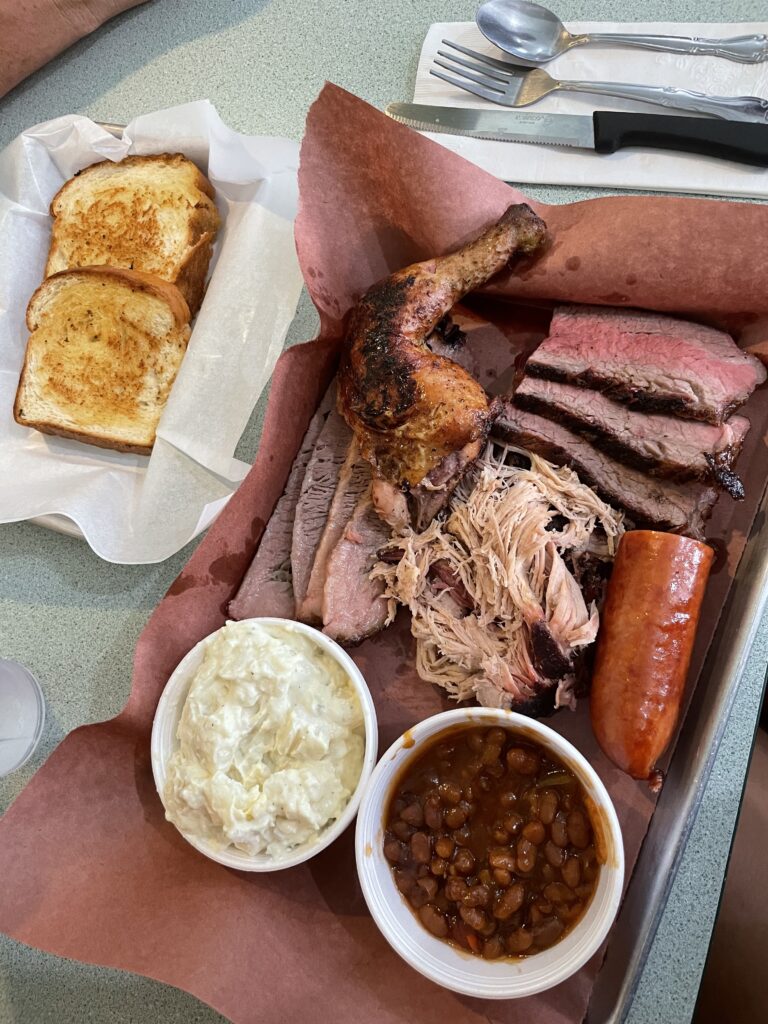 Not even five minutes later a huge (and I mean HUGE) plate of meats came out on a platter with a side of baked beans and potato salad. I couldn't help but laugh as I had expected trial-sized dishes but at Bullzz-Eye I honestly shouldn't have expected anything less. With pulled pork, tri-tip, brisket, smoked sausage, and chicken to pick from…. I was overwhelmed so I went for the baked beans. Hot, sweet, a little kick, who knew baked beans could be crave-able! But with so much left to try I moved on to the next meat. And the next. And the next. Everything was cooked perfectly and the cuts were definitely selected with care.
Throughout the meal, Ben came and sat for quick conversation before being needed elsewhere. Not much for the spotlight or receiving drawn-out praise, Ben keeps modest about his success and growing BBQ business, taking his new food truck on the road to events and locations. Though he didn't have a straight answer to the key to his success, Ben did have a response for this line of work.
"You gotta love it. You either do or you don't but it requires your full time and energy to run a restaurant business."
Having packed up my leftovers and saying my regular see-ya-later, I can validate once again how Bullzz-Eye is an awesome family restaurant perfect for casual dining. The food is served fast, hot, and you never have to worry about getting your money's worth!
I've recommended it to many friends and family over the years and will recommend it again to all of you. Cheers to Bullzz-Eye for serving as a staple in local gourmet BBQ.