Brossard, Quebec – Poulet Rouge serves delicious, healthy, and amazing food. there are various locations in Quebec, but tonight I dined at the Brossard location which is located in the central area making it extremely accessible for all to dine. The staff and employees were amiable and welcoming at Poulet Rouge, creating a positive dining experience.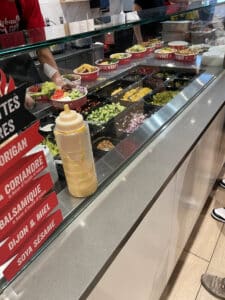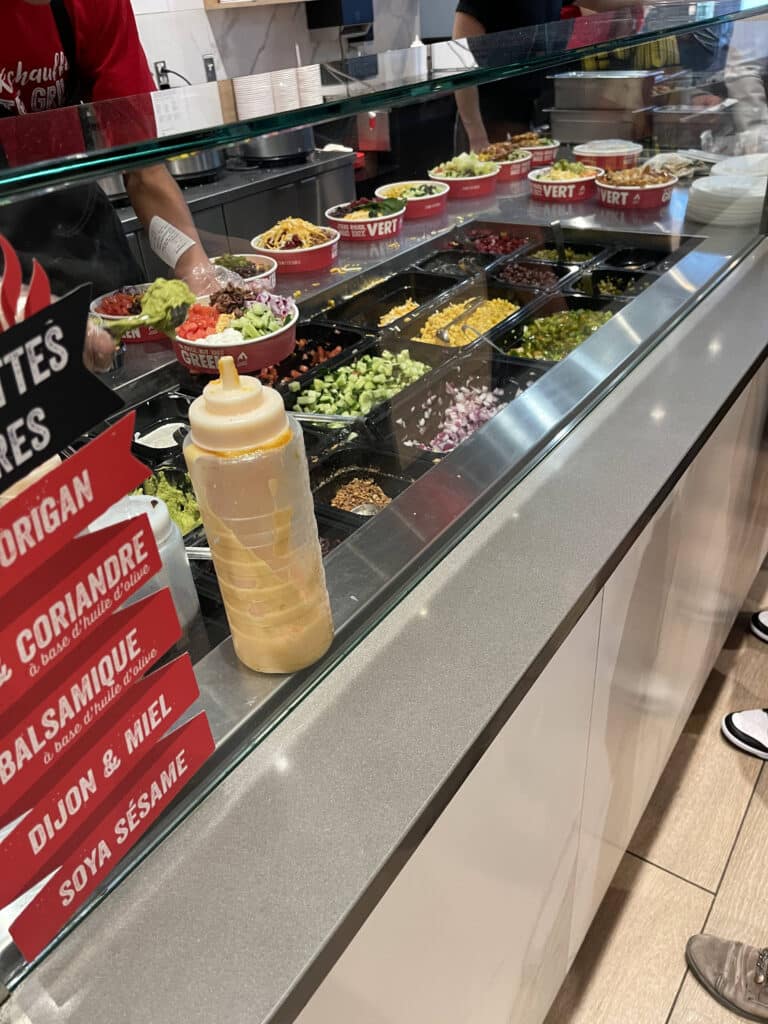 The most popular item on the menu included the famous and iconic chicken and rice bowls. When diners come in, they get to choose the flavor of chicken that they want in your bowl. In fact, every bowl is customizable and can pick from four flavors: sweet, spicy, garlic, or lemon.
From selecting your vegetables, sauces, cheeses, and toppings, to creating the most perfect bowl that fits your wants and needs, Poulet Rouge has it all to offer. Other menu items include delicious poutines, salads, and wraps. I love being able to customize my meals when I am out and on the go. I can meet my vegetable and nutrient goals, making Poulet Rouge the perfect option. 
Friday night I dined inside at the Poulet Rouge restaurant to get the full experience. The staff prepared the food very quickly and were very pleasant, friendly, and polite. What made dinner even better was watching the beautiful cotton candy sunset. The restaurant also softly played music and while there was a crowd, the environment was enjoyable. 
The staff at Poulet Rouge brought me a chicken and rice bowl that I customized, and it was absolutely delicious. So many flavors, and a great healthy option. What I love about Poulet Rouge is that it is fast food without having to compromise on health. 
Overall, I had such an amazing dinner experience. I will definitely be back soon and encourage others to find a location near them to try out these healthy, customizable dishes for themselves.