San Diego, CA — It is sometimes said that the driving force behind a successful black man or woman is the community in which they come from.
For the Blue Heart Foundation, this saying couldn't be anymore true. On Saturday, December 15, the foundation held its 12th annual Christmas Breakfast Awards Fundraiser, dubbed "Next Level".
The fundraiser not only serves as a celebration of all that foundation has done to help underprivileged black teens over the year, but also to honor those who placed the community above themselves. This year, the foundation honored 11 people for their service to their community and to local youth.
Tammy Blevins, the director of special events and parent of a Blue Heart alumni, couldn't have been more proud of how the event came together and for the cause it represented.
"This whole thing is about role modeling, and setting a precedent for the boys to follow," Blevins said. "So not only are we working with them as individuals with their grades and SAT's, but we're also showcasing for them people in the community that not only love them, but are out there demonstrating their love by their actions and the work that they do."
"Hopefully it's going to inspire them to do something, maybe it's something they heard somebody else do, or maybe they're going to create their own something. But that they're going to go out, they're gonna move forward and then they'll come back and make their community better."
The award recipients, while not necessarily tied directly to the foundation, all have something in common with the young gentlemen who participate in it: all came from a tough, inner-city upbringing that in most ways was set up for them to fail. One award recipient in particular, 2018 Guardian Scholar recipient Mariah Jameson, spent 13 years in the foster care system.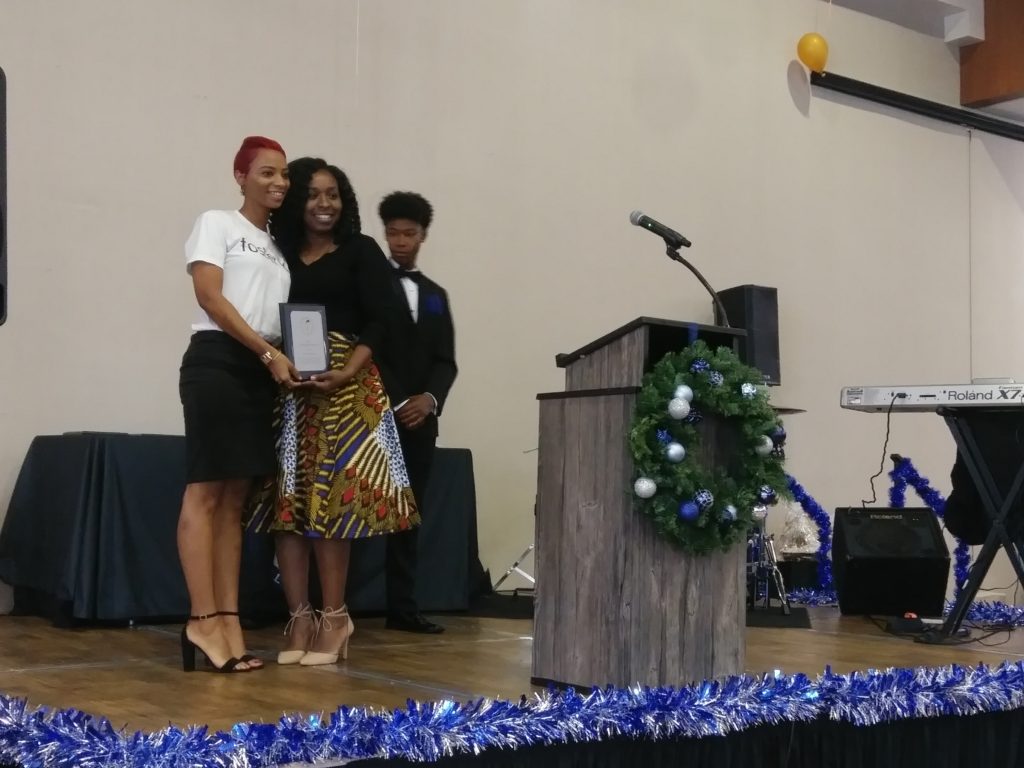 During her acceptance speech, Jameson talked about how she attempted to hide her identity and her background for many years as a foster youth. Now, as a mother of two and a substance abuse counselor for teenage girls, she advocates for NUBIA, a women's led effort that provides basic needs and essentials for anyone. On top of that, she has continued to work as an activist and mentor through Umoja and Pillars of the Community, a social justice non-profit in her native Southeast San Diego.
During the breakfast portion of the event, spoken soul band The Lyrical Groove, entertained guests with their unique combination of spoken word and smooth singing.
The breakfast was a buffet worthy of praise. Scrambled eggs as fluffy as a soft pillow were served with golden brown waffles, crispy bacon, and a plethora of breakfast pastries.
Also during the breakfast, there was a silent auction, where guests bid on items such as autographed photos of athletes and other memorabilia. One of the more interesting items up for bid was Golden State Warriors guard Stephen Curry's 2017 NBA Championship ring.
After the breakfast, the young teens of the Blue Heart Foundation demonstrated their teamwork as they performed the "Blue Heart Step" routine.
This event held special significance for Ebony Rice, parent lead for the Blue Heart Foundation. Her youngest son, Amir Duke, is the student president of the foundation, and she said that it has been a huge impact on both of them since he joined right before his freshman year of high school.
"For me, watching him grow, seeing him thrive and flourish and become more of a serious student…it's been a joy," Rice said. "He's already been accepted to seven universities, and he is on the track of where he wants to go. I raised him by myself since he was a year old, and while we've had our challenges, that hasn't been the case in high school."
This event wasn't just for the students and parents, though. Alumni of the foundation and mentors also got a chance to enjoy themselves and see the growth of the foundation in real time.
Dillon Irving, sophomore and psychology pre-med major at Morehouse College, said that his experience with the Blue Heart Foundation had influenced him greatly.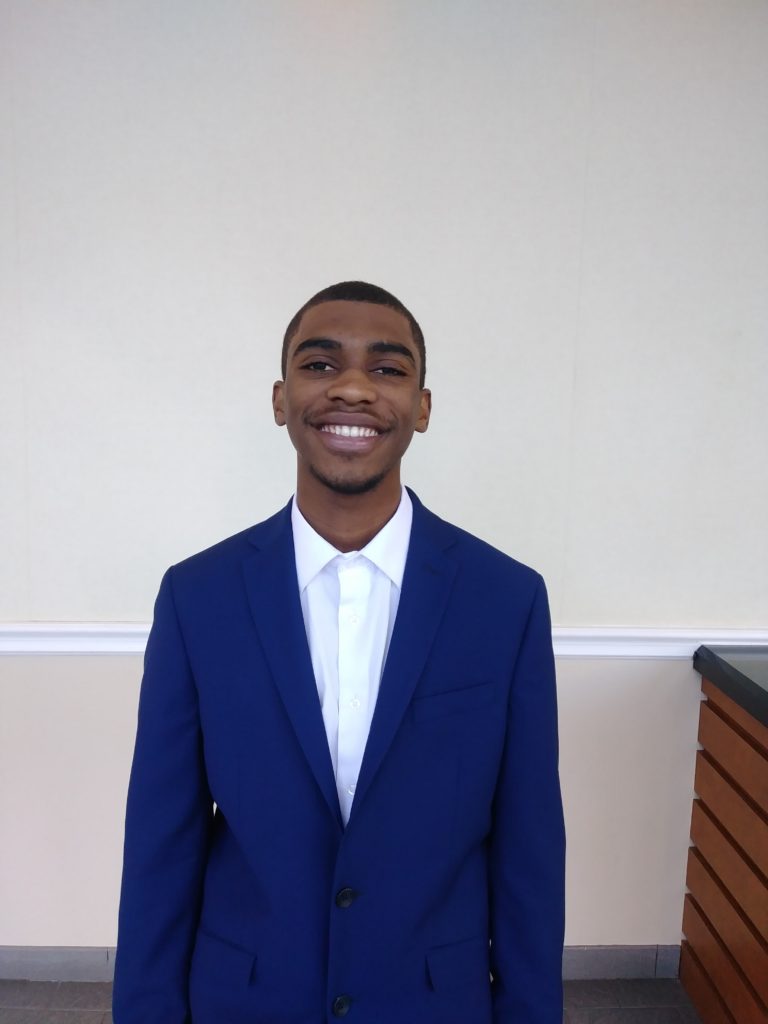 "I found out about the foundation during the March of Dimes walk when I was a junior in high school," Irving said. "Tracy (Morris, founder) pulled me aside and said, we got this group of young gentlemen, we're trying to build men in this society, what are you trying to do? I said I'm trying to go to college and he said they're all trying to go as well so we all had the same mindset, same thing that resonated with our platforms and it's been history ever since."
"I have a Morehouse brother who went through the Blue Heart Foundation, I also have a big network of people watching out for me in Atlanta, so it just goes to show how big the Blue Heart Foundation really is."
For more information on the foundation and what they do, you can check out their website at theblueheartfoundation.org.
Podcast: Play in new window | Download