By Gabby Thomas
Minneapolis, MN – Earlier this evening, I had the opportunity to attend A Taste of the Farm: A Youth Farm Fundraiser at La Doña Cervecería.
Youth Farm is an organization that focuses on youth development by growing leaders, community and food. They teach youth the essential skills to plant, grow, harvest, cook and feed the communities in which they live. Youth Farm currently contributes to the neighborhoods of North Minneapolis, Frogtown, and West Side neighborhoods in Saint Paul. Each year, Youth Farm serves over 1,500 youth, holds 24+ community events, and serves over 10,000 meals (Youth Farm).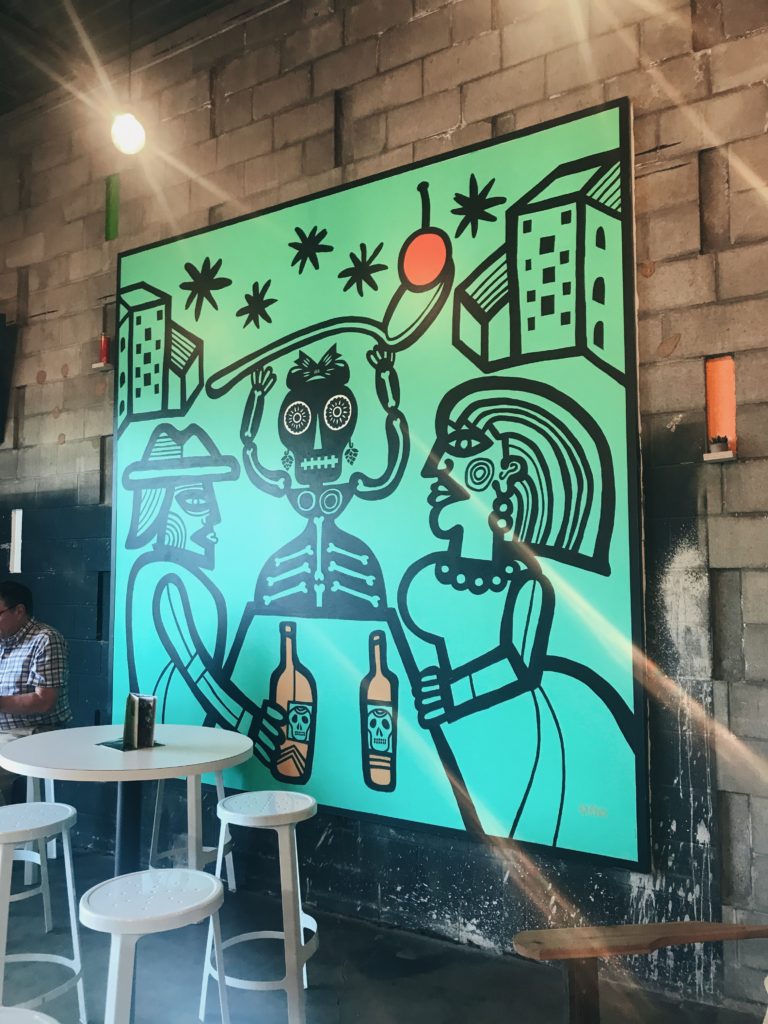 The venue, La Doña Cervecería, is a brewery and event space that celebrates Latino Minnesota culture. This is clearly identified by the large scale, vibrant Latino inspired artwork throughout the space. They are also registered as a For Benefit Corporation and aim to make a positive impact on the community – making them a very fitting partner for Youth Farm.
While making small talk with guests, it became apparent that they were most excited for the meal – I couldn't blame them! For the fundraiser, the organization partnered with some of the best restaurants in Minneapolis to collaborate on a dinner; Young Joni, Brasa, and Alma. The three chefs decided to serve the dishes family style and encouraged guests to combine dishes together for a mixing of taste and culture – think deconstructed taco bar. Some of the food included grilled chicken with chimichurri sauce, roasted pork belly with adobo rub, kimchi, rajas, and saamjang.
After dinner, the attention shifted towards the stage for the silent auction. It was incredible to see how engaged the guests were while bidding. Some of the items up for auction were a Youth Farm dinner for 10, a Minneapolis staycation, and a Colorado mountain cabin getaway.
My favorite aspect to this event was the strong sense of community that came from the guests in the room. The environment was so supportive and the guests were eager to provide the necessary assistance to grow the organization to its potential.
To learn more about the organization and provide a helping hand, check out their website http://youthfarmmn.org/get-involved/donate/.