By Adriana Lima
Porto, Portugal — There are many that want to live a more healthier lifestyle through not only exercise but good eating habits. However, those that are interested feel that the food they must partake in to do so won't be as good as the food they're now having to sacrifice. They couldn't be more wrong.
Since I'm a vegetarian, I wanted to show the world how they can help the planet, and reduce the meat consumption with a Portuguese home-cooked meal, with the most organic and biological Ingredients!
Casa da Hortas was the spot where all the magic took place. It's located in the heart of Porto (Portugal) and it's a colorful restaurant in a corner that hides the most wonderful recipes. The atmosphere was so calm and familiar, a delightful experience.
The restaurant is also a cultural and an environmental association, aiming to search and create alternative ways of having an healthy lifestyle.
Pedro Jorge Pereira, the owner welcomed me with an huge smile, and told me to be comfortable. Before the meal, I couldn't resist to ask him what makes that place so special to the clients, "It's a community, everybody who wants to make a difference can join Casa da Horta," he stated.
I only had to wait 15 minutes at Casa da Horta until my lunch was perfectly served with a fresh plant based drink. The salty black beans, with tomatoes, pepper, and cuscuz, created a harmony with the sweet drink.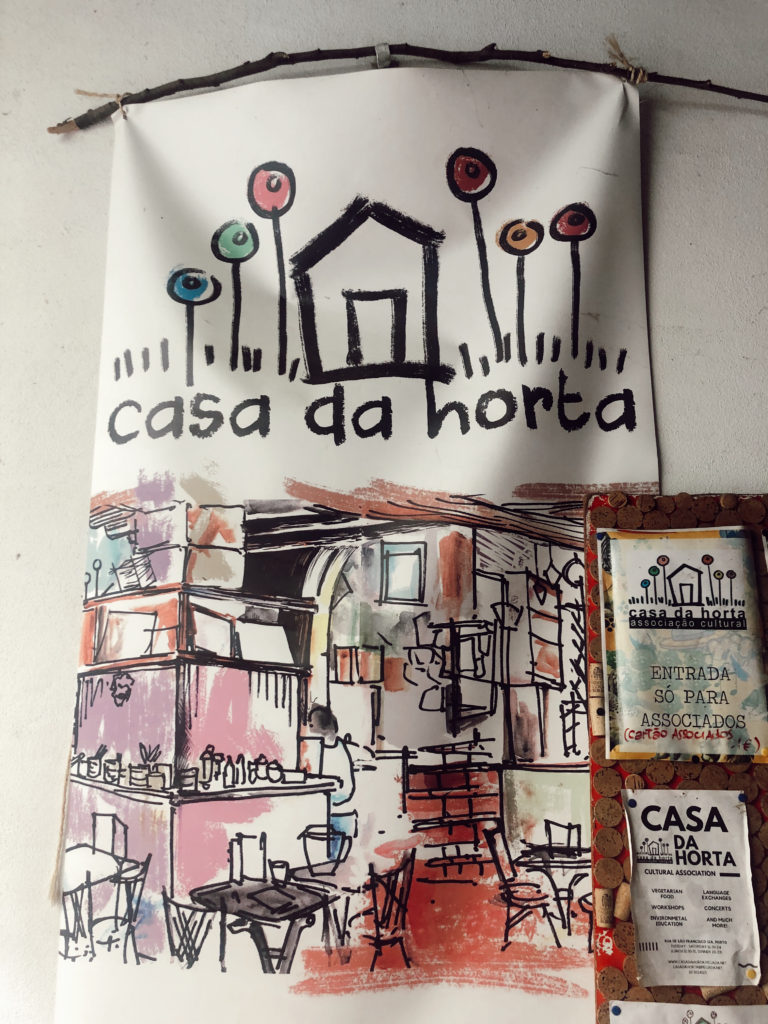 While I was tasting every bite, I was curious observing all the hand-painted art, or talking with the foreign volunteers, that helped Pedro keep the restaurant on top.
My meal at Casa da Horta was so satisfying that I had a veggie food coma by the end. I was so stuffed, I couldn't even taste the dessert — it was that good!
Satisfied and appreciative of such great food, I headed home on train, having an introspective moment about how natural food can make us feel so warm inside and so peaceful, too.
Casa da Horta is the perfect place to enjoy a fantastic vegetarian meal, a comfortable environment and a welcoming staff — it's a place everyone should try.