Wynnum, Australia — I woke up Friday morning feeling extremely satisfied after attending the Penfolds Wine Makers event the night before.
What a spectacular night it was! Upon arrival, I was given a glass of wine and taken to my seat. The rest of the night consisted of meal after meal, wine after wine. In fact, it was a 5-course meal, paired with a glass of Penfolds Shiraz with every plate.
The first course was a 12-hour braised beef Sheppard's pie with minted pea puree and mash, paired with a glass of Penfolds Kalimna Bin 28 Shiraz 2018. It was lovely, with the perfect size and perfect taste.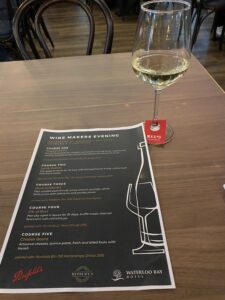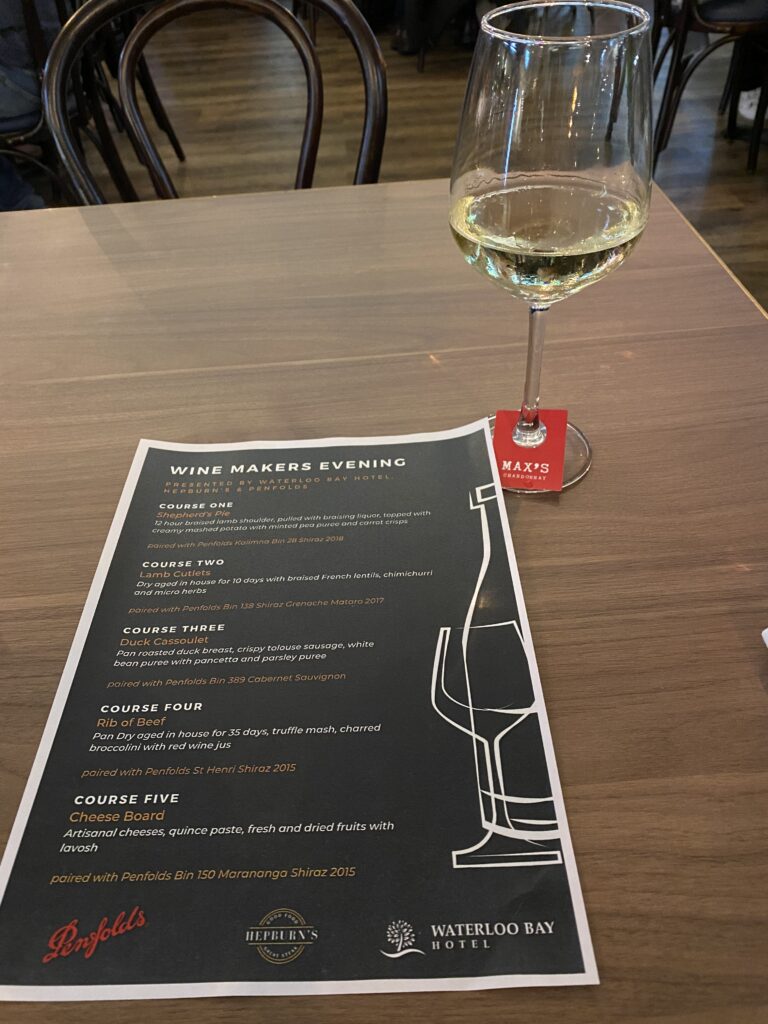 Between each course, we had a lovely guest speaker who gave us a rundown on each wine, including how it was made, where it came from, and some interesting facts. It was awesome to be able to get a bit of insight into how each of these amazing Penfolds wines was made.
Course two was my favorite! This course, a dry-aged Lamb cutlet with French lentils and herbs, was so good I would have licked the bowl clean if I could have! Now personally I prefer my meat "well done" that's what we Aussies call it down here (aka almost burnt). The lamb they served was quite pink.
So you're probably wondering how this plate managed to be my favorite? I AM TOO! I don't know what the chefs did here but it was AMAZING. It was topped off with a stunning and delicious glass of Penfolds Bin 138 Shiraz Grenache Mataro 2017, probably also my favorite wine out of the six glasses I was served at the event!
The following courses consisted of Duck, beef, and a cheese platter to finish, all of the course paired with some insanely beautiful wines. What a night! The staff and chefs were incredible, constantly checking on me to see if I was okay if I liked the food/wine or to see if there was anything I needed, etc. I felt like royalty!
After chatting to the owner, he informed me that Penfolds often host events like this one, and I'm already signing myself up to come back… as long as that lamb cutlet is on the menu again!
It was an amazing night, great educational information, and one very satisfied little Brookie!