Atlanta, GA — The Ball Out returned to the Intercontinental Hotel in Atlanta for the 7th edition of Whiskies of the World Expo. Whiskey connoisseurs descended upon Atlanta to sample award-winning spirits and share knowledge of industry and the art of whiskey distillation. 
The Intercontinental Hotel set an intimate mood and whiskey was on display from Ireland, Japan, Scotland, and many places of America. Variations of whiskeys included Scotch, Irish, Bourbon, American Craft, Ryes, Rice, and Grains. Each variation had its own special notes and highlights. Brand ambassadors were on hand to explain each distinction and steer drinkers toward their preferred whiskey.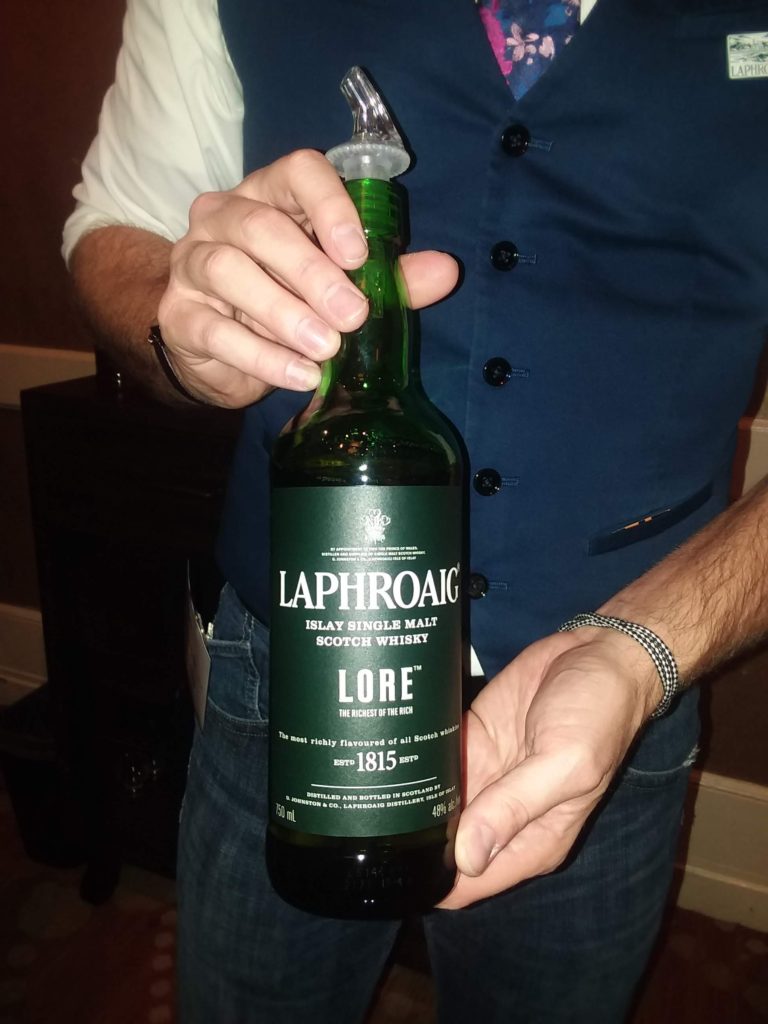 This year I noticed most of the competitors had an additional selection of whiskey that were strong with deep smokey undertone.  I had the pleasure to try a few select single malts. One that really stood out was the Laphroaigis single malt. Evan Geist, Beam Suntory Manager, broke down the single malt process for me.
"Our single malt was derived from mixing whiskey all distilled at the same distillery, we age it by the youngest whiskey added." 
Another favorite was the Apple Cider Whiskey from J. Seeds. Typically one thinks of apple cider beer, but this was an excellent twist for a whiskey. It had a great flavor, and the apple cider gave it a nice after taste, dangerous drink indeed!
While enjoying whiskey from makers like Yamazaki, Canadian Club, Laphroaig, and Cruzan I had to the opportunity to pair a few of the choices with a fine cigar on the Intercontinental Terrace.
It was a great experience getting to mingle with restaurant owners interested in new brands, world travelers seeking rare finds, and people who were just passionate about a well brewed spirit. 
Make sure you get you tickets to the next Whiskies of the World Expo — you won't be disappointed.