London, England — This evening I had a pleasure to attend the Guest Chef dinner at Trafalgar Tavern in Greenwich, a beautiful area of London situated right by River Thames.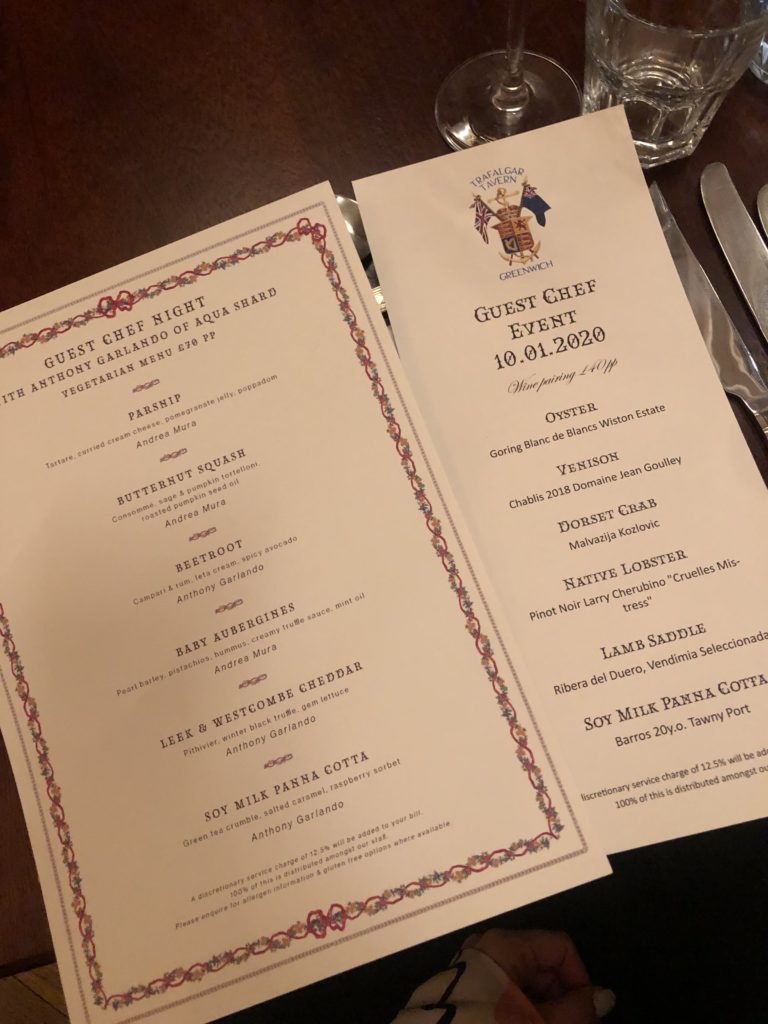 I was lucky to taste a six-course menu by the head chef of Aqua Shard Anthony Garlando, who worked alongside the executive chef of Trafalgar Tavern restaurant, Andrea Mura.
As I am a vegan, I went for a vegetarian menu and on arrival asked if it could be a little be modified to my taste. I have to say they did a fantastic job! Everything was divine. My favourite were baby aubergines with pearl barley and pistachio nuts and of course dessert, soy milk panna cotta.
Also, every entree was paired with gorgeous wine. For the first time, I tried Croatian white wine and was pleasantly surprised. Also, I enjoyed the 20-year-old port, which was just perfect with the dessert at Trafalgar Tavern.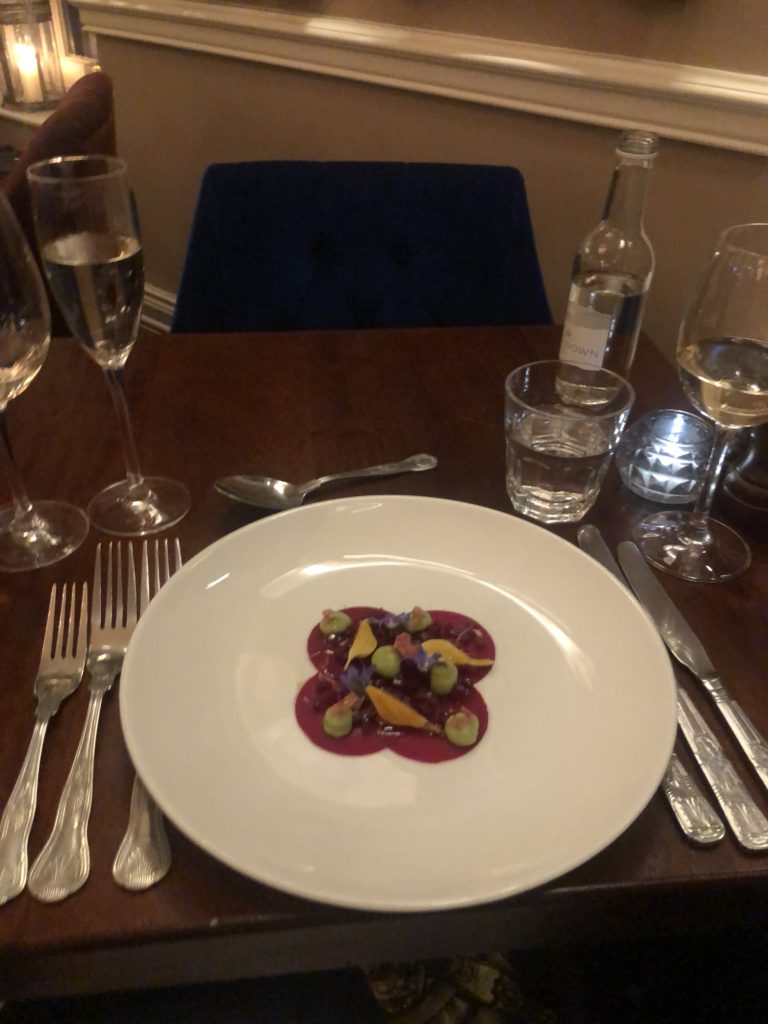 The restaurant is the part of the pub, which situated right on River Thames so that you can enjoy a delicious meal overlooking London City. I have to say the view is breathtaking. When you live in a busy city like London, you tend to forget how beautiful it can be, and tonight I reminded myself about taking the opportunity to soak it all in. Because an evening in London by the river is my favourite and for this, I love it so much.
And of course, I have to mention the fantastic staff, who served me that evening, everyone was just so attentive, making my evening spectacular. Everyone made me feel welcomed from the first minute I walked in, which for me is aways the proof that it is going to be a good night.