Orlando, FL — The No. 17 UCF Knights (3-0) continued to display their dominance and have began to make things look too easy. The Knights remain undefeated as they made easy work the Stanford Cardinal (1-2), 47-21.
Wide receiver Marlon Williams would get things started early for the Knights, recording the game's first touchdown with a 28-yard score. From there the energy from the team, as well as the fans, was nothing short of exhilarating. These men had fire under their cleats, and their mindsets were in the right place.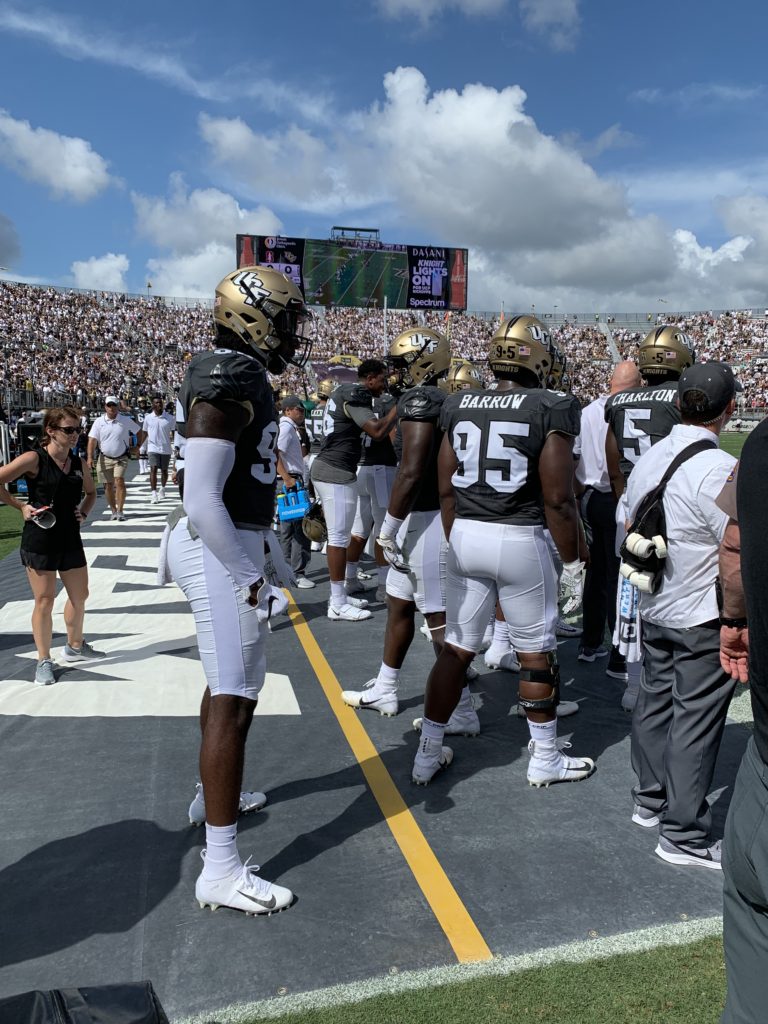 Dillon Gabriel, who is only a freshman, performed above and beyond in this game. He'd finish the game going 23-for-30, tallying 347 yards and four touchdowns. Yet, the question still remains whether or not he'll be the starting quarterback.
"Gabriel has put in the hard work in practice, and has stayed consistent with his training," stated head coach Josh Heupel.
"These men put in the work, and control what they can control, and it shows when they play," Heupel shared during the post game presser.
 He also stated that he does not have a final decision on if Gabriel will be the starter, but we do know for sure that he is following in former quarterback Mackenzie Milton's footsteps and meeting those high expectations. The players have an amazing respect for the freshman and believe he will transform into a great athlete and become an attribute throughout his career with the Knights.
Speaking with some of the players in regard to their emotions, preparations, and intentions for this game, they all had the same answer: Take each game as it comes and don't worry about who they are playing against.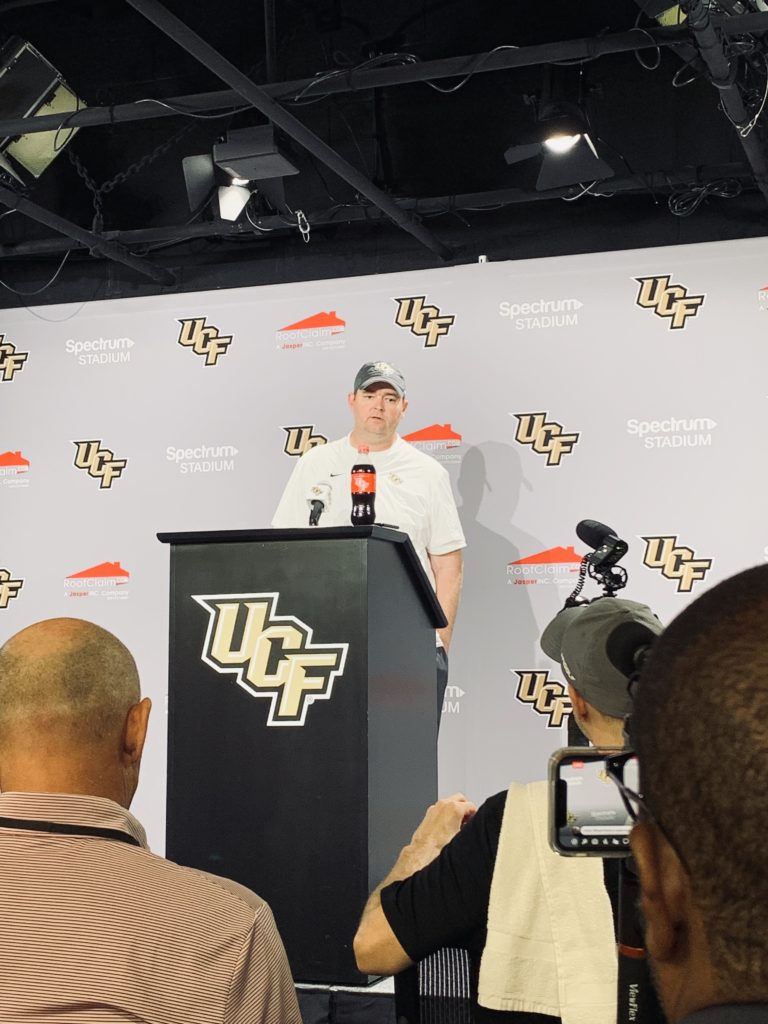 Running back, Greg McCrae, who ran for 109 yards and scored a touchdown for the Knights, shared his thoughts on how his team took advantage of the Cardinal, "Stanford was playing one-on-one and the men took advantage of that and played the game."
"Tonight, was a win for us, and the guys and families will celebrate, but Monday morning we are back to practice, and getting ready for the next game," Heupel stated.
UCF will return to the field on Saturday, Sept. 21 on the road at Pittsburgh.