By Ashley Wright
Orlando, FL — UCF Media Day was an experience I will never take for granted. I was able to hear from head coach Josh Heupel, who has only been with the team for a little over a year, yet had nothing but gratitude towards his players.
Reflecting back to my athletic career and working with a multitude of coaches, Heupel is a coach I would respect, and trust in what his vision is for the future of the team, and individuals. These players could see the same vision as their coach.
The Knights, now ranked top 10 in the NCAA rankings, plan to continue to climb up that later towards greater success.
For this upcoming season the biggest anticipation for this team is who is going to be the new quarter back replacing Mackenzie Milton. He was a star player and whoever will be replacing him will have big shoes to fill, but with hearing from the head coach, Heupel will be there every step of the way.
Speaking with wide receiver Tre Nixon, he is not concerned with who is going to be the new quarterback because they have trained with every potential option there is for this position. They are ready regardless and have their mindsets right.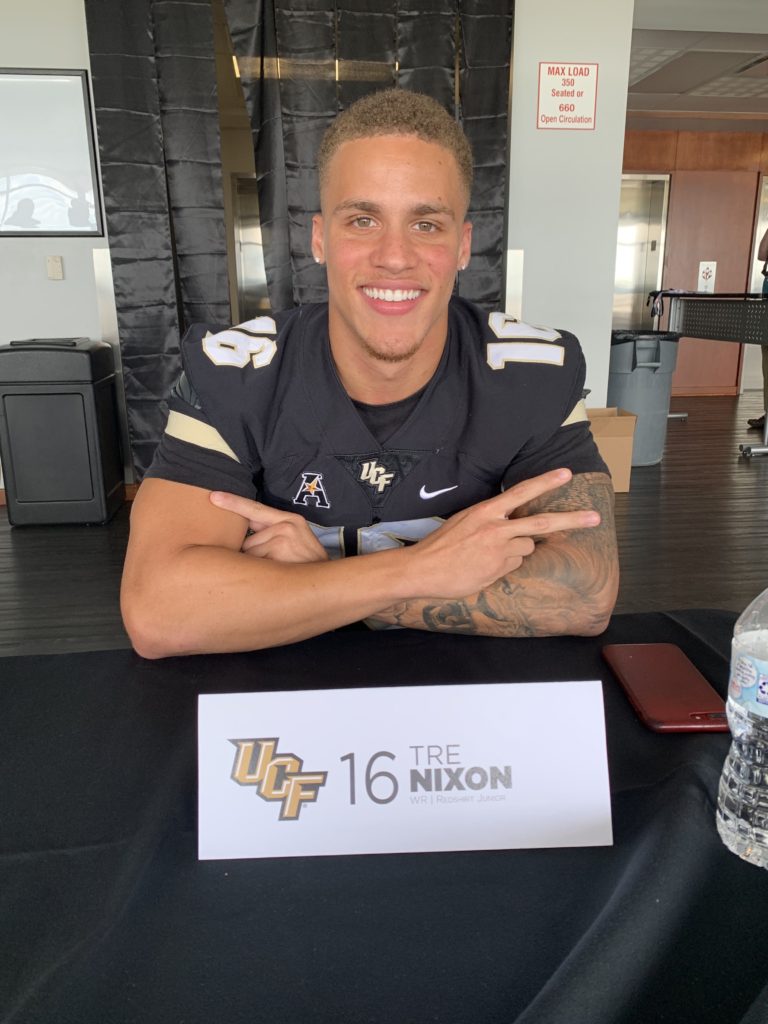 I also spoke with some of the most outstanding members/ leaders of this team. They are all men who "love the game, and never give up on each other," said Senior Nate Evans linebacker.
These players are incredible athletes and it was an honor to get to speak with them.
Richie Grant is another team leader for the Knights and strives to be better than he was the day before. He inspires the other Knights to do the same.
Sometimes we forget these players are human beings with natural talent and love this team. These players bleed black and gold and are ready to attack this upcoming season.
Coach Heupel and UCF open its season at home on Aug. 29 against Florida A&M.