Irvine, CA — Both the Los Angeles Rams and Los Angeles Chargers took the field at the University of California Irvine's facility on Saturday to conclude the second half of their back-to-back joint practices. It was 'Family Day' for the Rams training camp and their fans had a strong presence in comparison to their rival in the same market.
On the field, the Rams had a strong performance too both on offense and on defense against the Chargers. The Rams secondary came away with a few interceptions and Jared Goff and company had little to no problems moving the ball against the Chargers defense.
While it may only be a practice, players from both teams displayed great intensity in the joint periods.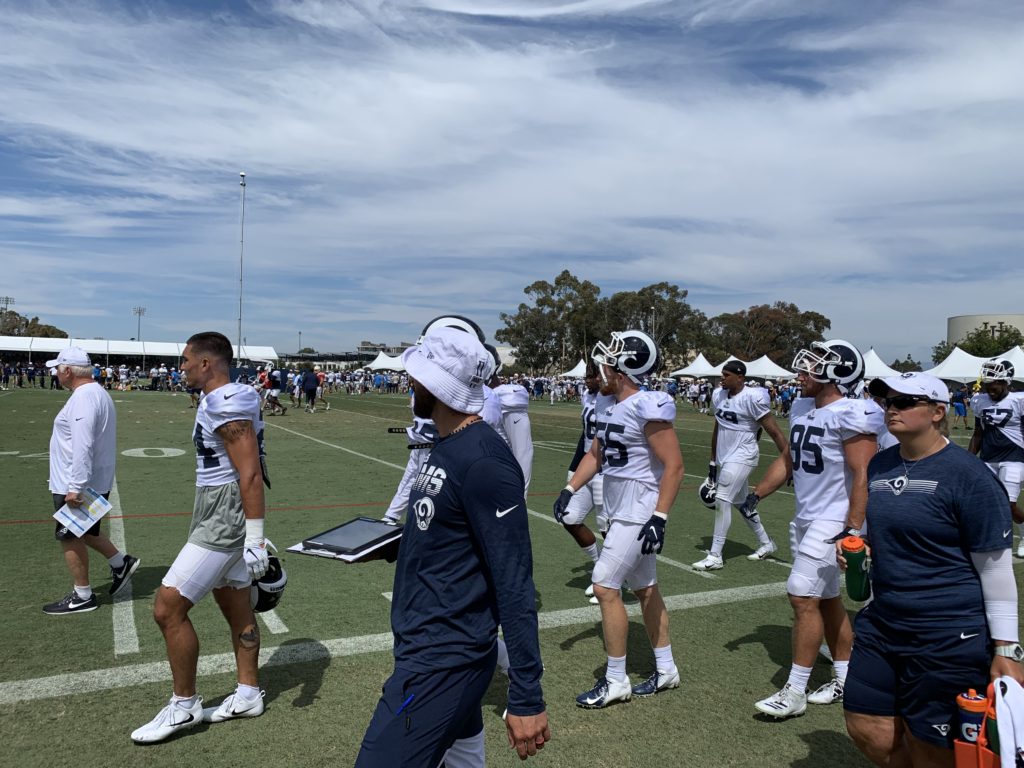 "When it's truly in a live setting and you're not facing your own guys, it feels good to execute plays," Goff said after practice. "There's a little bit more contact, a little more competitiveness and it's a little more physical because both teams want to beat each other."
Chargers quarterback Phillip Rivers had nothing but high praise for the joint practices with the Rams.
"It's a good change up to go against a team like this early on," Rivers stated. "I've gotten more work in these last two days then I have ever gotten in my last 10 preseason games,"
For Rams fans, it had to be uplifting to see both Todd Gurley III and Cooper Kupp very active in the offensive drills. Both players are coming off serious knee injuries last season which handicapped the Rams offense in their playoff run.
Kupp, who was held out of the previous five practices, impressed all of those who were watching including head coach Sean McVay. However, McVay said his plan to not play Kupp in any preseason games remains the same. He hopes that the wide receiver will be ready for Week 1 against the Carolina Panthers.
As for Gurley, McVay's gameplan is to still feature the star running back as the focal point to his offense.
"When he's able to run the ball we're able to do so many things off of that as an offense," McVay said after practice. "We want to continue to be smart with his workload but he looks like Todd out there lately."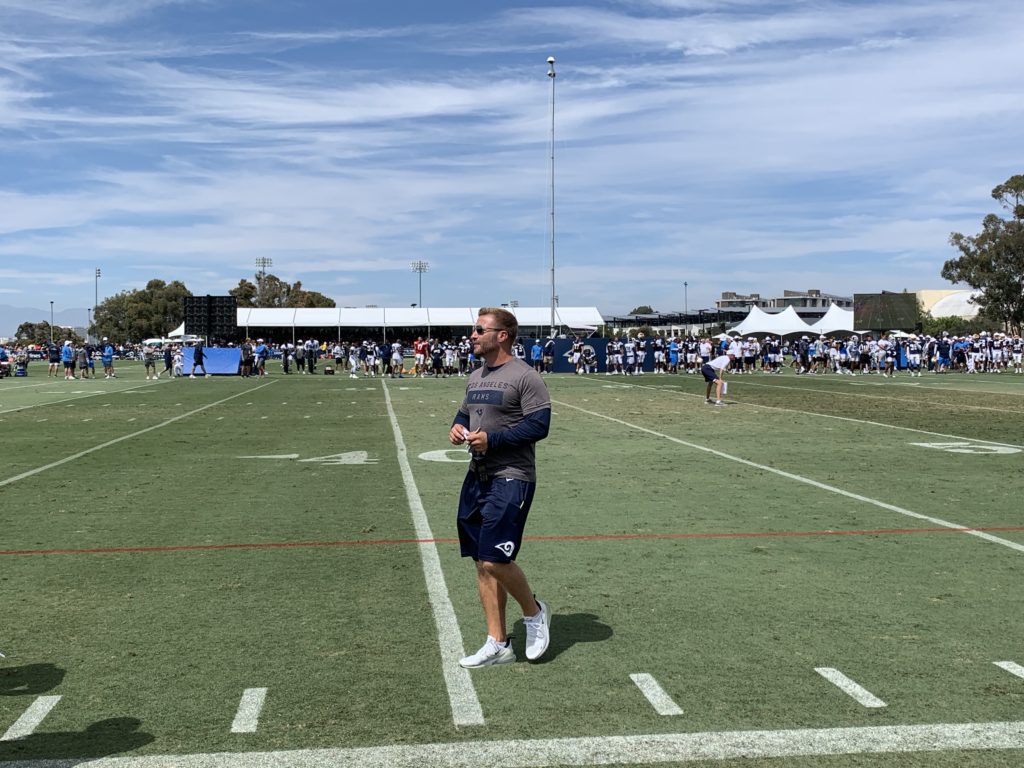 For the Chargers, there was still no sign of running back Melvin Gordon who is holding out for a contract extension. However, the likes of Austin Eckler and Justin Jackson both had an effective day catching passes and on the ground in Saturday's practice.
The defensive line had a very productive outing against the Rams offense. Joey Bosa, and company disrupted plays in the backfield plenty of times early in the practice period.
The two teams met last year in Week 3 as the Rams defeated the Chargers 35-23 in the Los Angeles Coliseum. The two aren't scheduled to play each other in 2019 – unless they reach the Super Bowl – meaning both fan bases will have to wait a while for the next clash of the two LA teams. With the new stadium opening at Hollywood Park in 2020, it is very likely that they will meet again next season.