The Big Ten's Commissioner, Kevin Warren, has been notified by the Nebraska Attorney General in regards to the conference not being in compliance with the Nebraska Nonprofit Corporation Act. In the letter, the Attorney General's office is seeking documentation and records to determine if the Big 10 conference is following rules of being in compliance with Nebraska law as well as their own governing documents.
"In order to receive the advantages to operate as a nonprofit organization in Nebraska, it is imperative that the organization operate with complete transparency regarding its decision-making process. Nebraskans expect transparency from nonprofits operating in this state, and the Big Ten Conference is no exception," stated Attorney General Doug Peterson in the letter.

Below is the beginning of the letter addressed to Warren: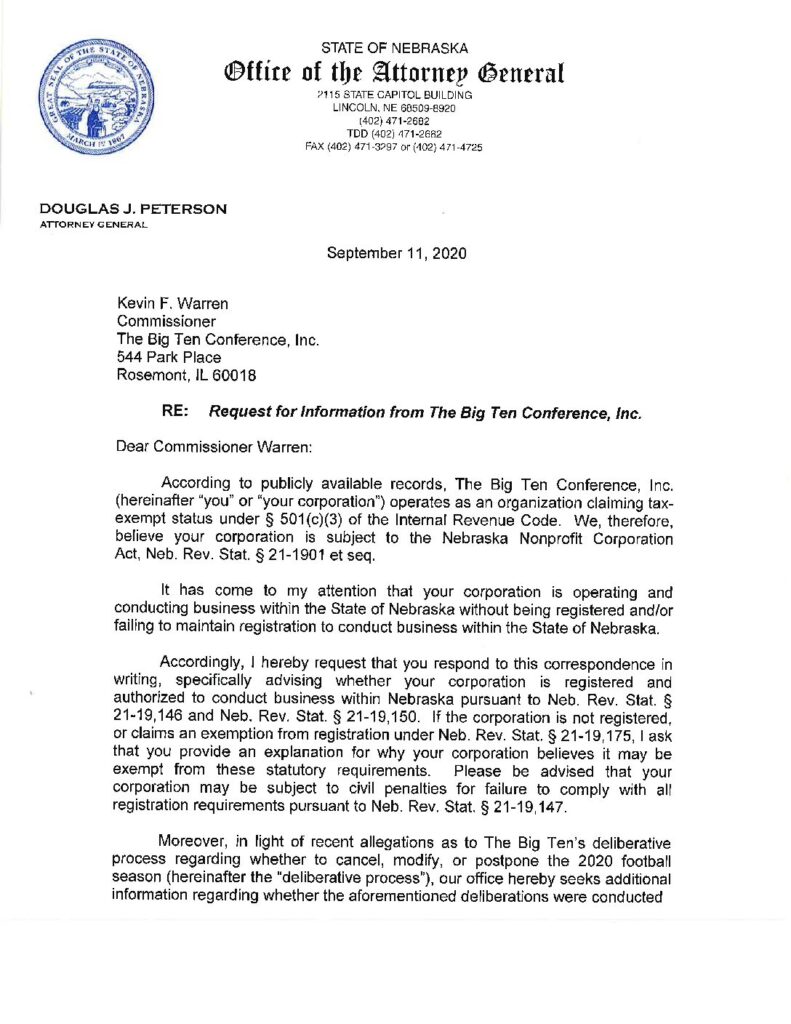 Further, into the letter, Peterson ask Warren to provide times, dates, and locations of information in regards to the discussions that led to fall sports being postponed this season.
Here is the remainder of the District Attorney's letter to Warren.