Yesterday, news broke about a body being found at the home of Janoris Jenkins, a cornerback for the New York Giants. Today, his brother William, has been arrested and charged with aggravated manslaughter.
#BCPONJ & @FairLawnPD announce William H. JENKINS, Jr. of Fair Lawn, charged: Agg. Manslaughter for death of Roosevelt Rene.

JENKINS in custody in Ontario Co., NY. Investigation ongoing, unable to release further info. Charges merely accusations. Defendant presumed innocent.

— BCPONJ (@BCPONJ) June 27, 2018
As reported by the Bergen County Prosecutor's office, the deceased has been identified as Roosevelt Rene, a family friend of the Jenkins who was living in the home. As reported by the NFL, the death is being investigated as a possibility of strangulation/suffocation of the 25-year-old.
The investigation continues to be ongoing.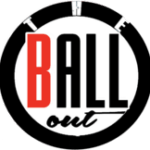 Managing Editor of The Ball Out.