Phoenix is the top team in the league right now and currently on a three-game winning streak. The team could be strongly affected though, as Sancho Lyttle — a starter — will miss the rest of the season with a torn ACL. Saturday, June 30 she sustained the injury during the team's game against Washington.
During the first 18 games of the season for the Mercury, Lyttle was averaging 7.9 points and 5.3 rebounds. Her absence will be big for Phoenix and will put more pressure on Brittney Griner and Camille Little to carry the load down low for the team offensively and defensively.
Even without Lyttle though, Phoenix still has Diana Taurasi and DeWanna Bonner who have been lighting the court on fire and leading the Mercury to the top of the WNBA.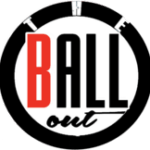 Managing Editor of The Ball Out.