Los Angeles, CA — Breaking is a phenomenal true story film about the lengths one man went through to fight for his rights as a retired Marine. The movie takes place in Wells Fargo where a former Marine, Bryan Brown-Easley — played by John Boyegn– has finally had enough and needs to cause a scene. He is an honorable man who has been broken down from the lack of care there is for our Veterans when they return home. Brown-Easley is joined by two incredible, strong female roles in Estel Valerie, played by Nicole Beharie, and Rosa Diaz, played by Selenis Leyva.
The movie itself is a thriller where Brown-Easley is seeking financial trouble but eventually, desperation sets in as he robs the bank. From there, the domino effect of drama unfolds on the screen.
Despite having only a few lines Rosa Diaz really helps get the audience invested in the suspense, anxiety and fear the women are feeling throughout being held as hostages.  As for Nicole Beharie, she brings such raw human emotion to her character, Estel, as she has moments of conflict within herself of whether to be scared or sympathetic to Brown-Easley. Personally, I think the movie did a great job telling the story of an incredible man that needs to be known to everyone. It's tragic that our society gets away with treating people who fight and sacrifice for our country the way Bryan Brown-Easley did.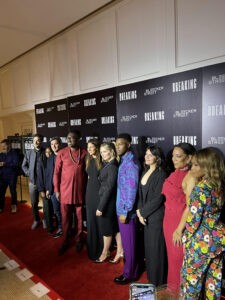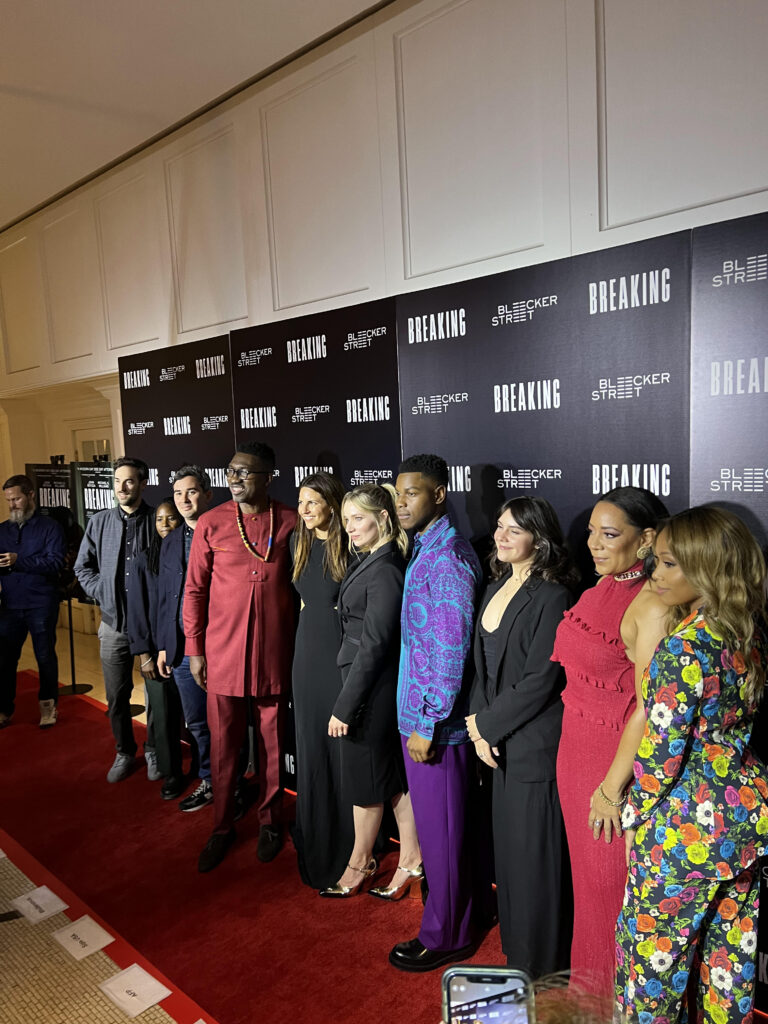 Co-writer Kwame Kwei-Armah hopes the movie will amplify the awareness of Bryan Brown-Easley's story and what he was trying to expose. And while the movie itself was one to celebrate, sorrow was evident too.
There were very heavy hearts on the red carpet Thursday night as those in attendance were celebrating the life and career of Michael Kenneth Williams. One person in attendance was his son, Karim Anderson. This was one of the last films Williams acted in before his death. He plays the role of an officer who is focused on helping Brown-Easly remain calm in the midst of the bank robbery.
Breaking comes out this Friday, August 26th and if you love a good drama based on a true story go check it out!