Los Angeles, CA — Saturday night was another great event in the books here in Los Angeles. Tonight, I had the pleasure of covering the premiere of the movie, 'My Old School'. The documentary was directed by Jono McLeod (who I had the pleasure of meeting) and starred Alan Cumming. When I arrived at Raleigh Studios on Melrose, there was a line of people eager and waiting to get inside to see the film. I heard bagpipes and music in the background being played as well as people dressed up in Scottish attire. I knew this movie took place in Scotland, but I had no idea what exactly I was walking into.
When I sat down in the theatre and the film started — I was pleasantly surprised. I learned that this was a documentary-type movie based on a true story (my favorite type of shows/movies) the story of "Brandon Lee" and his double life took me by surprise. This real-life story of this man who wasn't at all who he said he was, was extremely interesting.
"My Old School' is the first time a film was ever created based upon this story. Although the storyline was eerie and serious, it was surprisingly funny and lighthearted. Without giving too much away I would describe it as a comedic docuseries. I have to say I've never seen a film like it!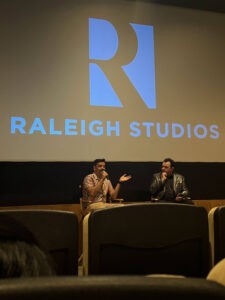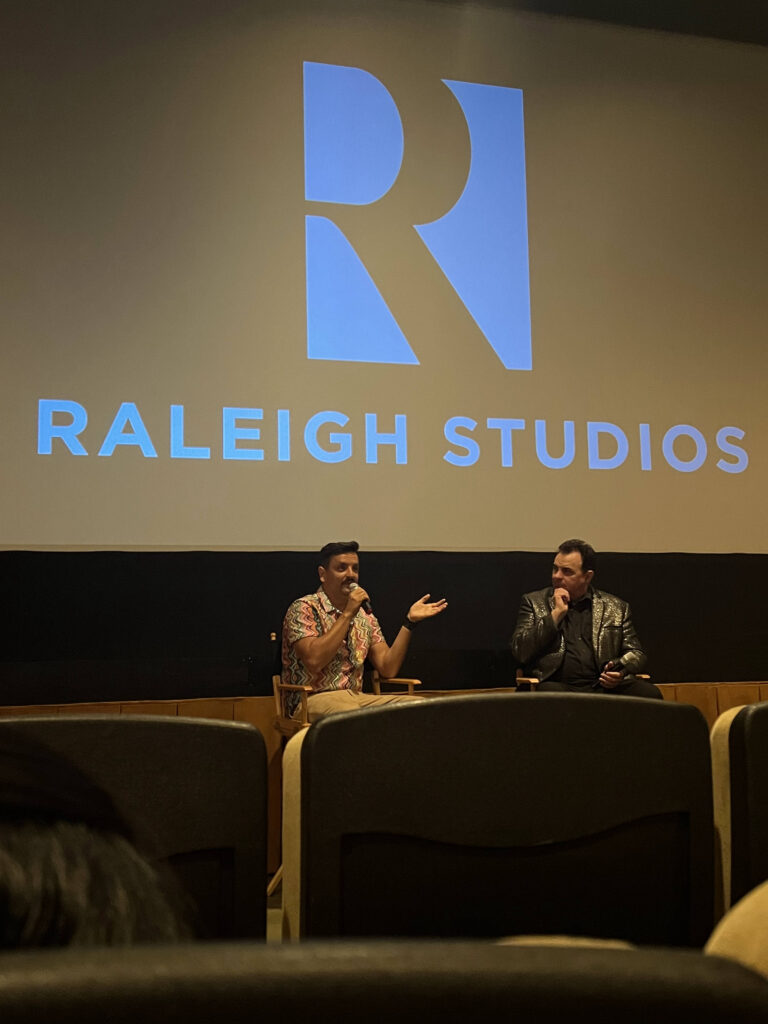 Upon conclusion of the film, there was a question-and-answer (Q&A) segment with the director. We as an audience were able to ask him questions, we had on the film. Some of those questions included "what it was like living through some of this story himself", "where is Brandon Lee now", and "how did you come up with the animation,".
Overall, it was great to hear from the director himself about the process of making this film.
After the Q & A those who attended the screening also attended a lovely after party nearby at The Edmon. This was a hip little bar with our own private area on the outside patio. I was greeted with wine and delicious appetizers. With a spirit in my hand and food to snack on, I enjoyed the night conversing with other individuals about the film. It was great to relax, eat great food and converse about the great film we had all seen. Watching an exclusive screening of 'My Old School' was an amazing event!
Magnolia Pictures will be releasing 'My Old School' to the public on July 22, 2022. I highly recommend this movie to those who love true stories, who love to laugh, and who are intrigued by mystery.
Stay tuned with us here at The Ball Out for the best event coverage out there!
~ By Natalie Vulevic