Los Angeles, CA — Thursday night was an unbelievable evening as I covered the red carpet for the premiere of the new movie, Call Jane. Call Jane is a movie about a married woman named Joy who ends up with an unwanted pregnancy which leads to a life-threatening heart condition. She lives in a time in America (in1968) when she can't get a legal abortion – in order to save her life — so she works with a group of suburban women to find help.
However, before we watched the movie, the evening started off with a beautiful layout of catered food outside at the Skirball Cultural Center in LA. Not only was the food enjoyable, but the view was amazing, and started the night out with a spark.
From the outside, the red carpet was placed inside with a flattering, stunning, bright yellow backdrop. The carpet was filled with a lot of press and photographers. The interviews were all very in-depth, about the true story based behind Call Jane.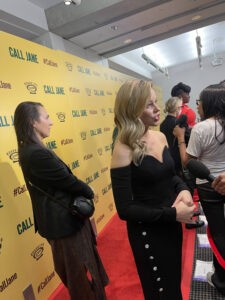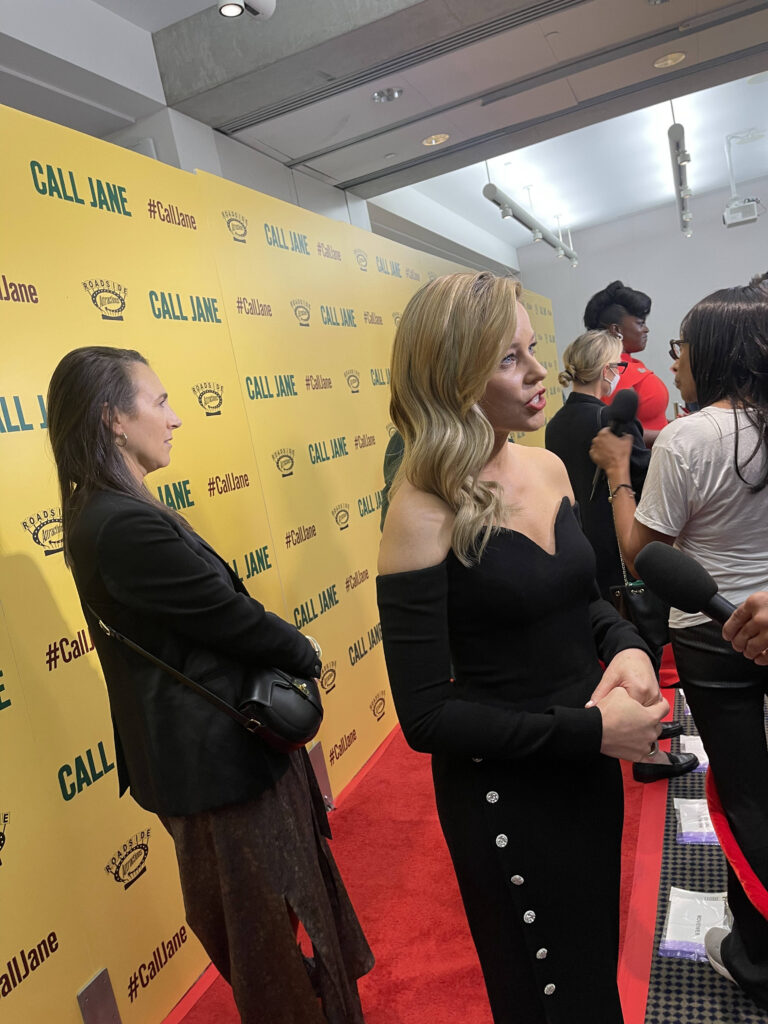 Playing the lead role was Elizabeth Banks (you may have seen her in Modern Family or The Hunger Games). Not only did I speak with her, but also fellow actresses Evangeline Young and Alison Jaye who starred in the movie. They expressed "Call Jane has been "in the works" for 7 years now'. In fact, they also expressed to me the movie was filled with a very large female cast where strong bonds were created.
As the evening continued, I was also able to interview Gloria Allred — she was the attorney that was involved in the Roe Vs Wade case. She was at the red carpet supporting the movie, Furthermore, the law firm she works at has handled some of the largest cases in female rights.
I loved that the movie premiere involved as well as the support of Planned Parenthood. I thought the movie was very well done, and the acting was great. I would highly recommend watching it.
"As an artist, it felt important to me, in my soul," shared Banks on acting in the movie. "I hope that people feel that when they watch the film."
The story it tells is powerful and moving – get to the theaters and watch starting Oct. 28.