Mario Gonzalez, a 26-year old man living in North California, died in police custody on April 19. Gonzalez was pinned to the ground as officers kneeled on him for more than five minutes by law enforcement where he became unresponsive and then passed.
Gonzalez's death is like the death caused by Derek Chauvin to George Floyd — Chauvin was found guilty on all three charges a day after Gonzalez was killed. Officers on site did give Gonzalez chest compresses but by then it was too late.
"The police killed my brother in the same manner that they killed George Floyd," said Jerry Gonzalez's (Mario's brother) during a press conference outside City Hall yesterday. "There was no reason to detain him, let alone kill him. The APD took a calm situation and made it fatal."
Bodycam footage of Gonzalez's death came out late last night. The 911 calls were also released. Two separate calls were made to 911 stating a man was disoriented and wasn't harming anyone but "scaring his wife".
The arrest starts to take place at the 17:30 mark. At the 20-minute mark officers can be seen kneeling on Gonzalez.
Gonzalez was a father to one child (a four-year-old) and the caretaker of his autistic younger brother (22-years old).
"The loss of Mr. Gonzalez is a terrible tragedy and our thoughts and prayers go out to his loved ones," Interim Police Chief Randy Fenn said.
The police stated Gonzalez had a medical emergency while his family argues he was a healthy individual with no underlying health concerns. The Gonzalez family is seeking criminal charges against the three officers. In addition, they are seeking the names of all three officers and an independent investigation into the practices of the department and their actions.
Despite names not being disclosed — we can hear one identified as Officer McKinley — the three officers have been placed on paid administrative leave.
Story will be updated as more details are released.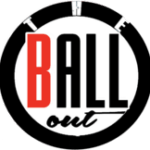 Managing Editor of The Ball Out.