April 23 update
Chauvin will return to court for his sentencing hearing on June 16.
Original story
The jury unanimously announced today, Derek Chauvin was found guilty of second-degree murder, guilty of third-degree murder, and guilty of the second-degree manslaughter charge.
Members of Floyd's family as well as their legal representation gathered together as they awaited the verdict.
WATCH: George Floyd's family reacts to the conviction of Derek Chauvin on all three counts in the death of George Floyd. https://t.co/6nN46Fosol pic.twitter.com/15Q5jiE3oB

— ABC News (@ABC) April 20, 2021
Chauvin is an ex-police officer in Minneapolis, who has been on trial since March 29 for the murder of George Floyd. The jury deliberated for 10 and a half hours (4 hours yesterday and six and a half today) before unanimously coming to a decision.
"Today the world had its hope and faith restored in the American justice system," stated attorney L. Chris Stewart, who represents Floyd's family. "All that people crave is accountability when an officer kills a Black American. For far too long that had never happened. Now George Floyd's soul can finally rest in peace. Justice has been served."
Months ago Chauvin made bail but after the verdict was announced bail was revoked.
"The defendant is remanded to the custody of the Hennepin County Sheriff," stated Judge Peter Cahill.
The sentencing hearing for Chauvin will take place in eight weeks.
The Floyd family's representation, Ben Crump and Antonio Romanucci, also shared their emotions on the verdict.
"Painfully earned justice has arrived for George Floyd's family and the community here in Minneapolis, but today's verdict goes far beyond this city and has significant implications for the country and even the world. Justice for Black America is justice for all of America. This case is a turning point in American history for accountability of law enforcement and sends a clear message we hope is heard clearly in every city and every state," expressed Crump.
"Today's verdict is so critical in that it not only holds Derek Chauvin accountable for his horrific actions, but it reinforces significant police reforms underway in Minneapolis including use-of-force reporting, a requirement to keep body-worn cameras on, and a policy for officers to de-escalate non-threatening encounters by disengaging or walking away," stated Romanucci.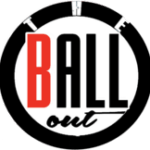 Managing Editor of The Ball Out.