Update as of April 2
Lt. Richard Zimmerman, a veteran Minneapolis police lieutenant who is the head of the homicide unit, made his testimony today. Part of his testimony included he felt Chauvin's use of force was not needed.
"First of all, pulling him down to the ground facedown and putting your knee on a neck for that amount of time is just uncalled for. I saw no reason why the officers felt they were in danger if that's what they felt, and that's what they would have to have felt to have to use that kind of force."
He also stated the threat of Floyd at that time wasn't there because he was hand-cuffed.
"The threat level goes down all the way," Zimmerman said. "They are cuffed; how can they hurt you? … You getting injured is way down," apart from possibly getting kicked, he shared. "He is your responsibility. His safety is your responsibility. His well-being is your responsibility."
Update as of April 1
Today, Seth Bravinder testified; Bravinder is a paramedic with the Hennepin County EMS. While on duty back on May 25, Bravinder testified he was responding to a Code 2 meaning someone had a mouth injury and to not turn on the lights or sirens. Shortly after, the emergency was lifted to a Code 3 — requiring lights and sirens.
Bravinder further stated what he saw at the scene once he arrived, including multiple officers on top of the patient, Floyd.
"As we were pulling up to the scene, I saw multiple officers on the side of the road with our patient laying on the ground next to the squad car. I assumed there was potentially some struggle still because they were still on top of him."
Another individual who took the stand was Sgt. David Pleoger. Now retired, Pleoger served as Chauvin's supervisor. He shared his conversation with Chauvin including not being told he was kneeling on Floyd.
The session starts at the 12-minute mark:
Update as of March 30
The trail restarted today with bystanders taking the stand. Among that group of individuals included a nine-year-old who discussed her emotions after seeing Chauvin's knee in Floyd's neck.
"I was sad and kind of mad," the 9-year-old stated on the stand. "Because it felt like he was stopping his breathing, and it was kind of like hurting him."
Genevieve Hansen, a local firefighter who was off duty that day, also testified. She detailed how she tried to get Chauvin and other officers to check Floyd's pulse but her wishes fell on deaf ears.
"I tried calm reasoning, I tried to be assertive, I pled and was desperate. I was desperate to give help," Hansen testified.
Update as of  6:30pm ET
Donald Williams was another witness for the prosecution. Williams was one of many faces on the scene back in May of 2020. He further stated his martial arts experience indicated Chauvin was using too much force on Floyd. His testimony including describing the knee-position as a dangerous "blood choke" which was intended to cut Floyd's airway.
"The more that the knee was on his neck, and the shimmying going on, the more you see him [Floyd] slowly fade away. His eyes rolled to the back of his head," Williams said.
The trial will pick up again Tuesday morning at 9 a.m. CT. Day one concluded early after a "major technical glitch" abruptly was ended by Hennepin County Judge Peter Cahill.
Update as of 5 pm ET
The prosecution called Minneapolis 911 dispatcher Jena Scurry to the stand. Scurry dispatched the call from Cup Foods when a counterfeit bill was in question on the call. She detailed how during the call, she brought her supervisor on as her monitor showed Chauvin kneeling on Floyd.
She stated she thought her screen had frozen due to the length of time Floyd was pinned down.
"My instincts were telling me that something was wrong. Something wasn't right," Scurry, recalled in court today. "It was an extended period of time. … They hadn't told me if they needed more resources. I don't know if they had to use force or not. They got something out of the back of the squad, and all of them sat on this man. So I don't know if they needed to or not, but they haven't said anything to me yet."
Initial
After weeks of jury selection, the murder trial for Derek Chauvin officially began today.
Before the trial started this morning, the family and friends of George Floyd kneeled outside the courthouse. Among the group was Civil Rights Activist Al Sharpton as the group kneeled for eight minutes and 46 seconds. The action was done to symbolize the actions taken by Chauvin which resulted in the death of Floyd.
Kneeling with the Floyd family for 8 minutes and 46 seconds to honor #GeorgeFloyd ahead of the Chauvin trial.https://t.co/IvrRIcfFqI pic.twitter.com/KQ9jh7W7nC

— Reverend Al Sharpton (@TheRevAl) March 29, 2021
Chauvin is charged with second-degree murder, third-degree murder, and second-degree manslaughter.
Defense lawyer Eric Nelson opened with a 25-minute opening statement. His argument was evidence in the case is "far greater than 9 minutes and 29 seconds." Nelson stated Floyd died as a result of underlying health conditions and drugs in his system.
"What was Mr. Floyd's actual cause of death? The evidence will show that Mr. Floyd died of a cardiac arrhythmia that occurred as a result of hypertension, coronary disease, the ingestion of methamphetamine and fentanyl, and the adrenaline flowing through his body – all of which acted to further compromise an already compromised heart."
On the opposing side of the courtroom, attorney Jerry Blackwell opened with an hour-long statement for the prosecution. Blackwell provided the jury with a visual timeline of what took place during the time Chauvin's knee was on Floyd's neck. The video of the incident was also played.
"You will learn that on May 25 of 2020, Mr. Derek Chauvin betrayed his badge when he used excessive and unreasonable force upon the body of Mr George Floyd," Blackwell told the jurors. "He put his knees upon his neck and his back, grinding, and crushing him until the very breath … until the very life was squeezed out of him."
"You will see that he does not let up and he does not get up, even when Mr. Floyd doesn't have a pulse," Blackwell continued. "You can believe your eyes. It's homicide. It's murder."
More details to come as the trial continues.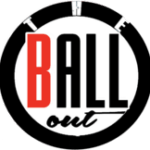 Managing Editor of The Ball Out.