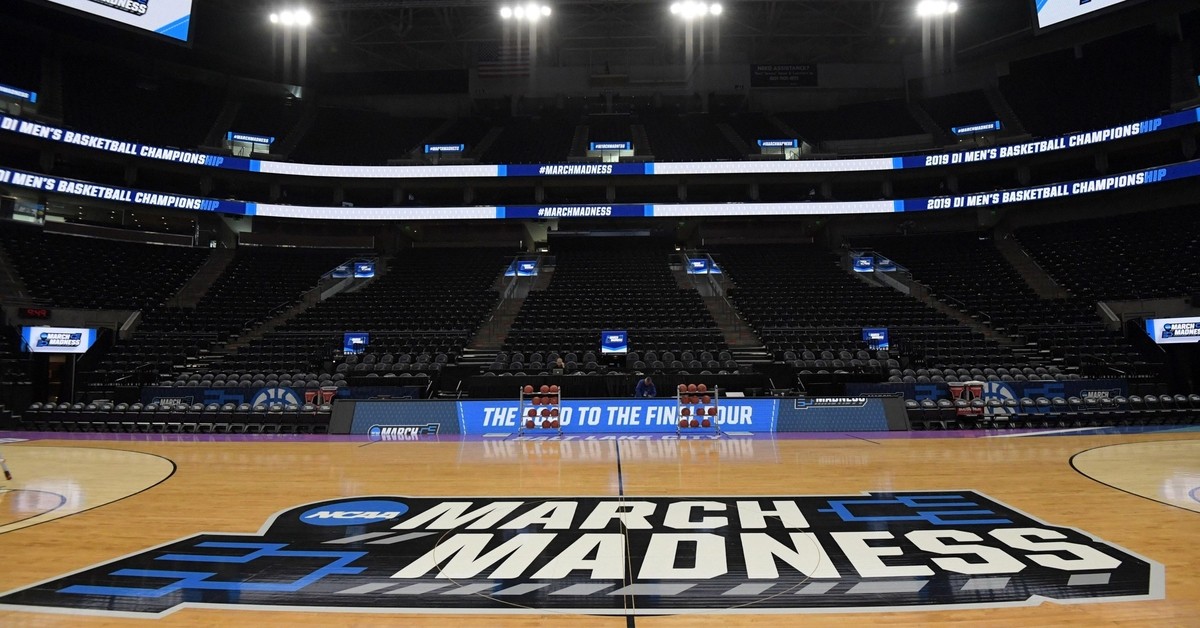 The Triple Double has returned after a small break, and man this happened to be a perfect time to come out of hiatus.
First things first, I hope that this column finds you safe and (hopefully) contained in a safe space. As I not only work here but also in the retail field, it's a crazy time to be out and about in public. So I ask of all of you: please remember what your mama taught you as a child – wash your hands, cover your mouth when you cough, listen to responsible authority figures and if you feel sick…stay home. You have no idea how important following these steps are; it could be the difference in saving someone's life.
With that being said, my job is to give you some entertainment and food for thought. So I'm gonna get to that with the first section, as we dive into the NCAA and March Madness.
NO MADNESS IN MARCH
With the cancellation of the annual NCAA Tournament last Friday, there had still been some talk about the possibility of releasing the 68-team bracket this past Sunday, which would have been official and given the appearance of making the tournament even if games weren't played.
However, NCAA senior vice president of basketball Dan Gavitt put that rumor to rest Sunday when he announced that there would be no bracket released for the 2020 tournament, which was slated to begin this week. In a statement, Gavitt said that the women's basketball committee hadn't begun the selection process and that the men's committee had only just started.
"The important work of the basketball committees is to set up competitively-balanced brackets to determine national champions," Gavitt said. "I don't believe it's responsible or fair to do that with incomplete seasons — especially for tournaments that unfortunately won't be played."
When the cancellation was made official on Friday, there was a total of 213 games on the men's and women's side that hadn't been played, along with 19 men's and 18 women's postseason tournaments that were not complete.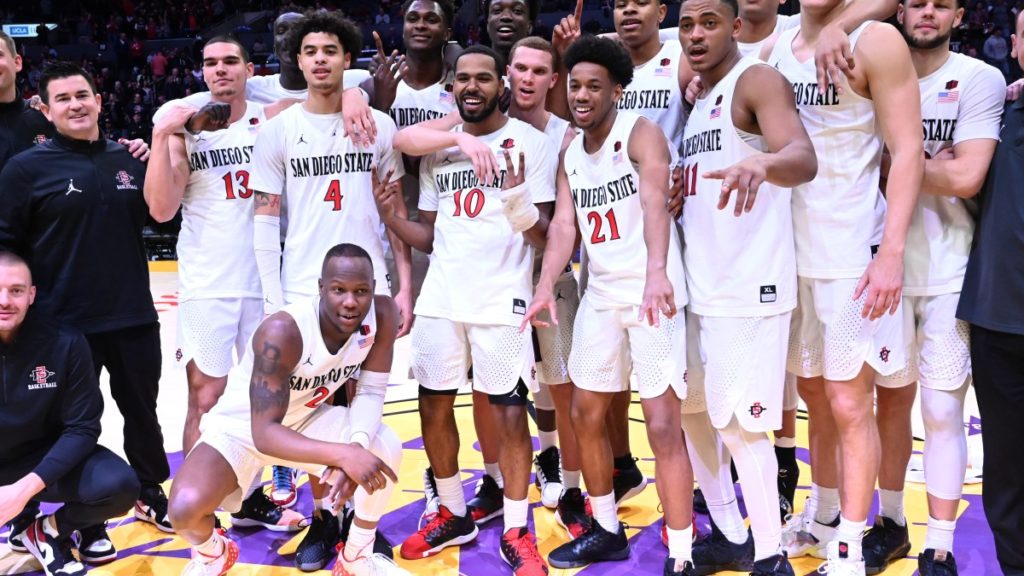 "[A]nything less than a credible process is inconsistent with the tradition of the NCAA basketball championships," Gavitt said. "Brackets based on hypotheticals can't substitute for a complete selection, seeding and bracketing process. There will always be an asterisk next to the 2020 NCAA men's and women's basketball championships regardless if the brackets are released.
There is not an authentic way to produce tournament fields and brackets at this point, and that isn't fair to the teams that would be positively or negatively impacted by manufacturing March Madness."
As a basketball fan primarily, March Madness is always a cause of both celebration and complete anxiety for me. But not being able to see such teams as San Diego State (who finished with the best record in college basketball at 30-2), Dayton (who had the nation's longest win streak) and Rutgers (which would have made their first appearance in 29 years) is truly a disappointment not just for the faithful fan in me but to the communities which support these teams.
Living in San Diego, we are used to our teams being lovable losers. This season, the Aztecs, which were ranked as high as fourth in the AP poll, had all of us thinking this could be our year. Even after losing in the finals of the Mountain West Conference tournament, the Aztecs were still in line for a 2 seed, which could have potentially kept them in the West instead of having to go to New York – where they would have landed if they got a 1 seed.
For Dayton, the winningest team in school history (29-2) will never get a chance to prove themselves as one of the best in the country. Their 20-game winning streak was not only the tops in the nation, but they were the no. 1 seed in the Atlantic 10 Tournament, which they most likely were going to win.
A good chunk of college basketball analysts had Dayton as a shoo-in for their first Final Four appearance since 1967, when they went toe-to-toe with the UCLA Bruins and Lew Alcindor (you most likely know him as Kareem Abdul-Jabbar). But instead, the Flyers will be at home thinking about what could have been. As junior walk-on Cam Greer told the Dayton Daily News, this was worse than losing a game that you didn't play.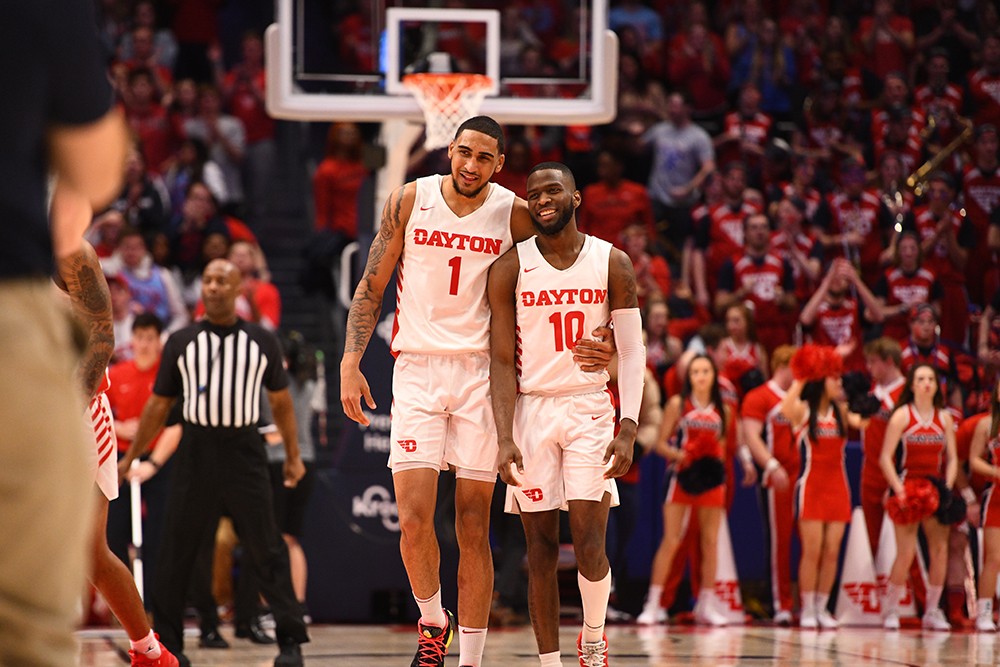 "It almost felt like we had lost a game. It was the same feeling. And the hard part was that we had nothing to do with it," Green said. "And the worst thing was that we were left with no hope. This wasn't like the NBA, where everything was suspended or postponed. It was over. Players dreams had been crushed just like that.
"This team had so much potential. There was so much more we were sure we could do. Now we'll never know. The whole world will never know. It's heartbreaking."
Of all the teams, however, the Rutgers Scarlet Knights have the most reason to be upset. Their last appearance in the NCAA Tournament was in 1991; to give perspective on how long ago that was: the Rodney King incident happened on March 3, Whitney Houston performed the greatest rendition of "The Star-Spangled Banner" of all-time and the Buffalo Bills suffered their first of FOUR STRAIGHT Super Bowl losses.
After 29 years of disappointment, the Scarlet Knights had finally managed to reverse their misfortunes: they won 20 regular-season games for the first time since 1983, ranked in the AP Top 25 poll for the first time since 1979 (when Magic Johnson and Larry Bird were still in college) and had its first winning season since 2005-06.
Yet, with 15 minutes before the Scarlet Knights tipped off against the Michigan Wolverines to start the Big Ten tournament, the coronavirus pandemic put an end to their hopes of entering March Madness. With all spring sports being canceled, Rutgers would not get a chance to taste postseason success. Even for a former Chargers fan, this would be considered a low blow.
While I err on the side of caution and praise the NCAA for making what I consider a bold decision (from a financial perspective, canceling the tournament had to hurt in ways I can't put in print), my heart still goes out for the teams and communities who will not get a chance to wear that sense of pride from being mentioned with the like of Duke, Kansas and Kentucky. Success like this doesn't come around like this every year for most mid-major teams and you never know when this will come around again.
HOUSTON HAS ALL THE PROBLEMS
Just because the coronavirus has postponed live sporting events, it doesn't mean that the National Football League has had to stop. Since their season doesn't start until September, they have plenty of time to get their affairs in order. What kind of affairs are we talking about?
The NFL free agency, of course. And this year's class of free agents is JUICY, led by the most-celebrated quarterback in the modern era – Tom Brady. But the first day of free agency wasn't about him, as there was plenty of moves made…none more than the surprising trade between the Arizona Cardinals and the Houston Texans that saw the Texans trade their franchise wide receiver DeAndre Hopkins to the Cardinals for running back David Johnson.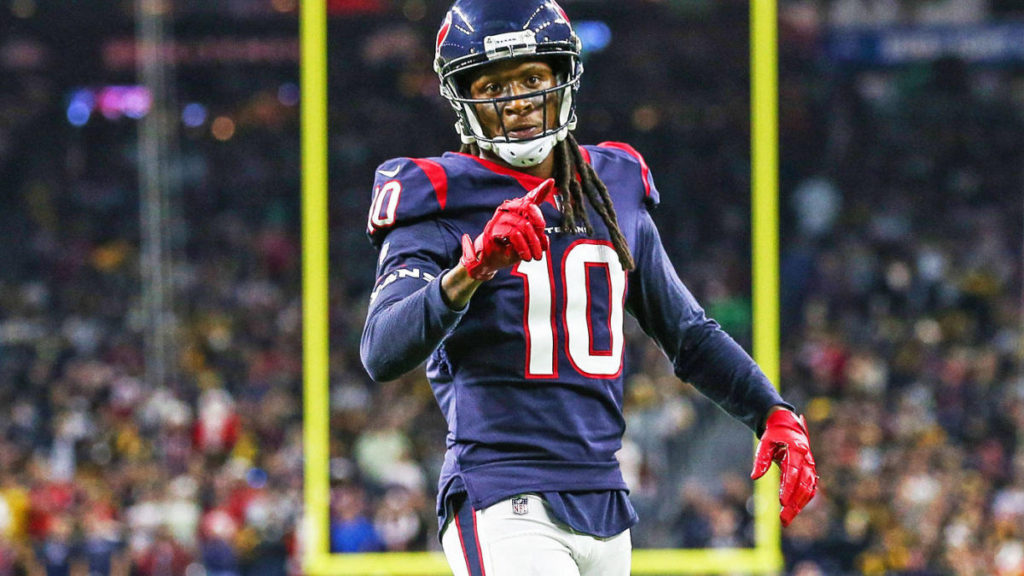 Let's break down real quick why this trade is not only the biggest surprise we'll have all off-season but also the most lopsided deal we'll have all year:
HOUSTON TEXANS: Why haven't y'all fired Bill O'Brien yet? You gave him absolute power as both the head coach and general manager, and he has repaid you in the past two off-seasons by trading Jadaveon Clowney (their best defensive end) and the best wide receiver the team has EVER had…for what amounts to a busted-up 1982 Volkswagen Rabbit?
Granted, the Texans got back a 2020 third-round draft pick for Clowney and will receive Johnson, a 2020 second-round pick and a 2021 fourth-round pick for Hopkins, but there is no way the players they get will amount to the production both players produced for the Texans.
Former NFL wide receiver Roddy White, who played for the Atlanta Falcons primarily, had by far the best reaction to the trade when it was announced:
Hopkins gave thanks to the Texans organization then turned his attention quickly to his new home:
If you are Deshaun Watson and you see this move, why aren't you going to the owner directly and telling him you want a trade retroactive to yesterday? Your head coach, the man who is supposed to help ensure you succeed and help prolong your career, is basically setting you up to fail? You can say what you want about David Johnson, but if Bill Barnwell is saying that this was a terrible trade…this was a terrible trade.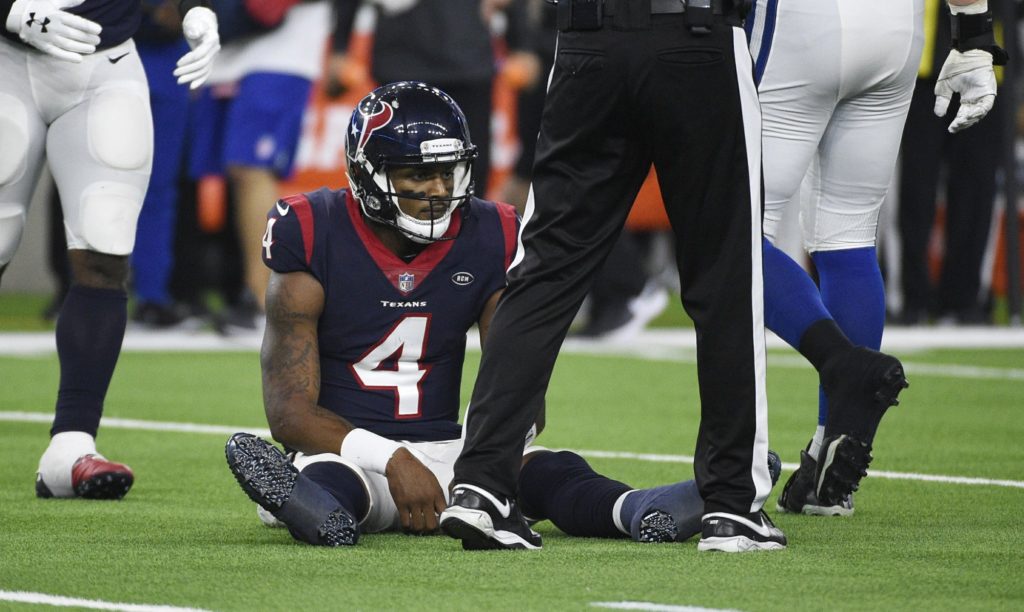 This is what Barnwell started off with when he evaluated the Johnson/Hopkins trade:
"Let's start with Johnson, who should have had negative trade value, especially after the Cardinals slapped the transition tag on Kenyan Drake earlier this morning. Johnson is now three years removed from his only productive NFL season. He missed almost the entire 2017 season with a wrist injury and has been a replacement-level back over the last two seasons. The Cardinals' offense instantly got better when they replaced him with Drake, who was available for a late-round pick from the Dolphins.
Johnson would likely be in line to get a one-year deal in the $2 million range if he hit the open market. Instead, his $10.2 million base salary is already guaranteed for 2020, and $2.1 million of his base salary in 2021 guarantees in five days. Throw in $960,000 in per-game roster bonuses and the Texans are on the hook for more than $13 million for Johnson over the next 12 months."
So the Texans are basically paying to throw Watson's prime away. Yeah, you're getting the ill-fated F-minus.
ARIZONA CARDINALS: Two words: you win.
Any deal where you can grab the other team's star wide receiver in his prime and pair him with a Hall-of-Fame shoe-in (Larry Fitzgerald) and a star quarterback in the making (Kyler Murray) makes you the instant winner. And for the Cardinals, this trade was essentially the equivalent of the school teacher bending over the bully a whooping. That was this trade.
There isn't a whole lot I have to say about this trade, other than it puts the Cardinals in a great position to be a player in the NFC West next season. They get an A-minus.
Before joining The Ball Out, Chris Bullock was part of SB Nation's Swish Appeal for nearly three years, covering everything women's basketball. Chris has had the honor of doing live coverage of the WNBA Finals, the NCAA Tournament, and also was given his own column, "The Triple Double". A self-described "foodaholic", Chris lives in the San Diego area with his wife and two daughters, and also hosts his own podcast, "Conscious Cravings", where he speaks about his experience as a mental health advocate.