Per sources, New England Patriots and NFL legend Tom Brady is heading to Florida as the 20-year vet has agreed to a deal in principle with the Tampa Bay Buccaneers.
According to the NFL Network and ESPN, the deal is worth around $30 million. This coming over 10 hours after telling his longtime team that he would not be returning. Tampa has not announced officially that Brady is joining the franchise, at the moment.
The league's free-agency period officially begins Wednesday at 4 p.m. ET. Per ESPN, there is no signing date or announcement officially set up. It is officially the end of a historic era in Foxborough.
"To all my teammates, coaches, executives and staff, Coach Belichick, RKK, and the Kraft family and the entire organization. I want to say thank you for the past twenty years of my life and the daily commitment to winning and creating a winning culture built on great values. I am grateful for all that you have taught me — I have learned from everyone. You all have allowed me to maximize my potential and that is all a player can hope for. Everything we have accomplished brings me great joy and the lessons I have learned will carry on with me forever. I couldn't be the man I am today without the relationships you have allowed me to build with you. I have benefited from all you have given me. I cherished every opportunity I had to be a part of our team, and I love you all for that. Our team has always set a great standard in pro sports and I know it will continue to do just that. Although my football journey will take play elsewhere, I appreciate everything that we have achieved and am grateful for our incredible TEAM accomplishments," he continued. "I have been privileged to have the opportunity to know each and [every one] of you, and to have the memories we've created together."

Tom Brady via personal Instagram post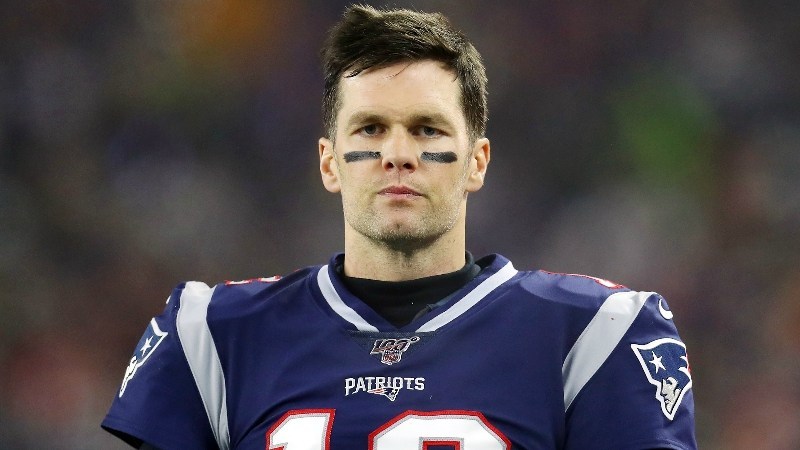 Brady's historic career in New England cannot go without being marveled over. He closes the chapter with the Patriots as a six-time Super Bowl champion, 14-time Pro Bowler, three-time first-team All-Pro and a three-time MVP. In addition, the Pats made the playoffs in 17 of the 20 seasons during his tenure in Foxborough.
However, he opens a new chapter with a very good Tampa Bay franchise. In addition, could be chasing a bit of history here.
Despite the Buccaneers finishing last season 7-9, this is a strong offense. In fact, Brady will be inheriting the third-ranked total and scoring offense from 2019. In addition, will be taking on weapons that he hasn't had in quite some time. Tampa Bay is bringing back two 1,000-yard wideouts in Mike Evans and Chris Godwin, and one of the better tight ends in the league right now in O.J. Howard.
Three guys who have to be leaping for joy as they get a major upgrade from quarterback James Winston, who is coming of a 30 touchdown, 30 interception season, with 5,109 passing yards. The first quarterback to ever accomplish such a feat.
It is under the presumption that the former first-overall pick will not be returning to the team after starting for the ball club for the past five seasons.
Now there were speculations that the surefire Hall of Famer could've potentially signed with the Los Angeles Chargers. One of the teams that were willing to pay him more than $30 million. However, according to Jim Trotter, the reason that Brady was not interested in signing with LA was due to "family considerations."
Whatever description you want to place on Brady, he's now heading to the NFC South. In addition, maybe gets his chance to win a ring without the greatest coach in NFL History on the sideline. However, Brady will never forget the franchise who took a chance on him.