Ladies and gentlemen, welcome to the first Triple Double column of 2019!
Normally, I try to write at least once every other week. But life has been very busy during the first month of the year, and I couldn't make the time to get this done. But thankfully, the beginning of February has brought so much news that I had to come out of exile for this.
So, let's not waste any more time and get right to the heart of the column. This first topic goes right into the heart of New Orleans, Louisiana…where I'm sure I'm not going to be welcome after what I have to say here.
1) THE GREAT ANTHONY DAVIS DEBATE
Unless you've been living under a rock, you have probably heard the news that New Orleans Pelicans All-Star center Anthony Davis wants out.
Davis's agent, Rich Paul of Klutch Sports, came out a couple of weeks ago and informed the Pelicans that his client would not sign a contract extension and wanted a trade; this brought Davis a $50,000 fine from the NBA because…you can't make a trade request public. If you've heard the name Rich Paul before, it's because you have; he is also the agent and close friend of one LeBron James. You know, former Cleveland Cavaliers and Miami Heat legend, currently a Los Angeles Laker and possibly the second-best player of all-time.
It's no secret that the rest of the league executives hate the Lakers; and it's no different with the Pelicans. Heck, even Danny Ainge had been calling Pelicans GM Dell Demps begging him to keep Davis until they were able to make a deal this summer. And so far, it has worked: the Lakers literally offered the entire team sans LeBron, along with multiple draft picks, to get Davis before the trade deadline in a few short hours. As of now, the Pelicans have made no counter offer. Davis also hasn't played a game since the request; the Pelicans have kept him on the bench as a healthy scratch and have said they will do so until after the deadline passes…despite losing six of their last nine games.
The Lakers' chemistry as a result has been a nightmare, which capitulated in a 42-point loss to an Indiana Pacers team recently. You can see the drama unfold itself: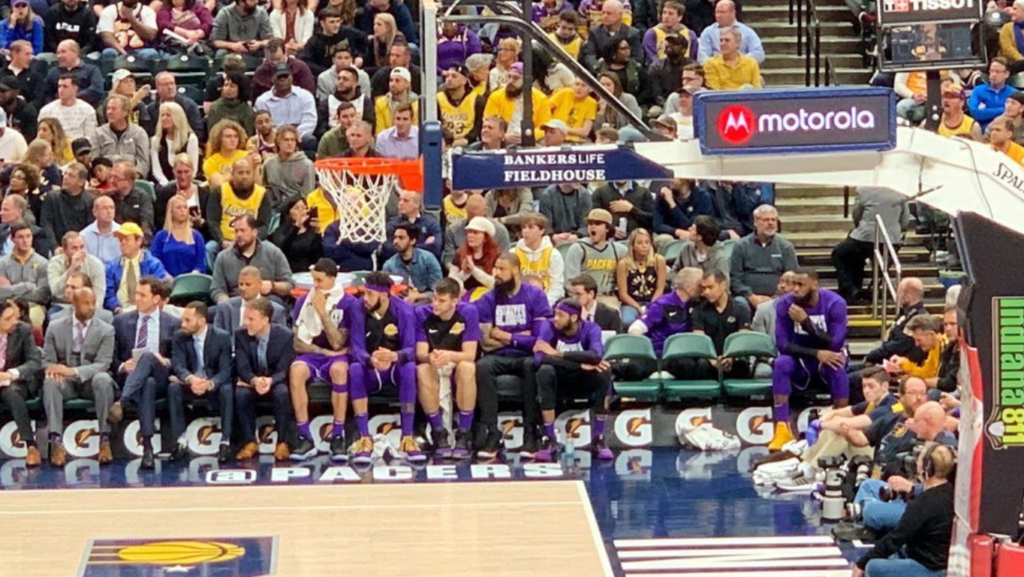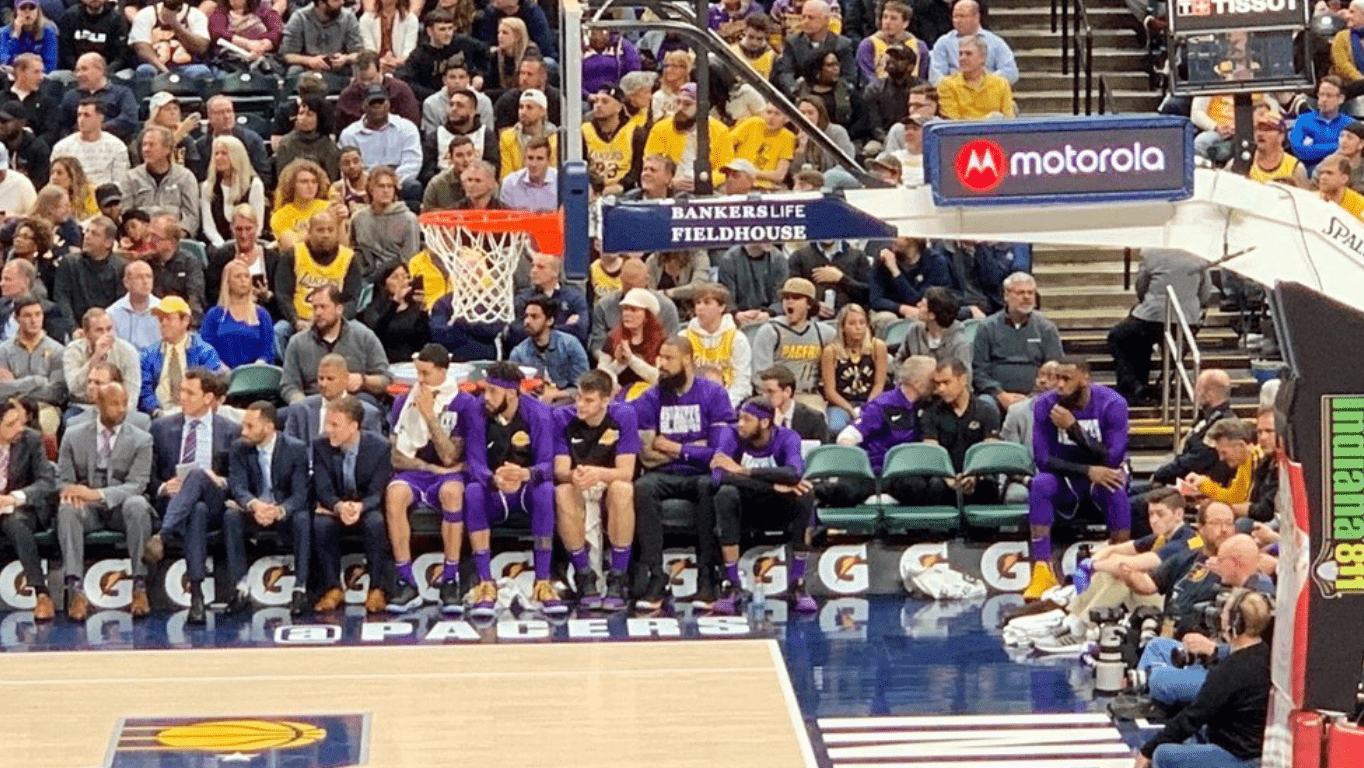 And now, there is word that all this mess was a designed plot by the Pelicans themselves as a sort of revenge. Rachel Nichols asked about this on ESPN's The Jump yesterday, and you can see why Brian Windhorst thinks so:
If this is true, and I am the Lakers, this is what I would do: call the Pelicans and tell them to shove it. If they know that there is a good chance that Davis will come to them in 2020 anyway (Davis has said that no matter where he is traded, he is basically a one-year rental), then there's no point in giving up your young core and selling yourself short now. Even if that means potentially pissing off LeBron now, you got to think about the long-term. A starting line-up of Lonzo Ball, Brandon Ingram, Kyle Kuzma, LeBron and Davis sounds pretty damn good…and they wouldn't have to give anything up.
If I'm Anthony Davis, this is what I would do: pull a LeVeon Bell and sit. I'm not just talking about the rest of this season…but next season as well if he is still in New Orleans (or Boston, of which he has made no secret he does not want to go there). Since the Pelicans have decided not only to negotiate in bad faith but also not play him, he could say, "you know what…I'm going to go train on my own. You guys can figure it out without me."
I know you're thinking, "why would he do that? There's no way he'd get a max deal in 2020 then." I'll help you with that: a healthy Anthony Davis is worth the money. Even if he sits out for the next season and a half, someone will pay him what he is worth.
Normally, I wouldn't condone such an action. But if what we are seeing if the Pelicans' way of saying screw you to one of their own, they are only hurting themselves. Anthony Davis doesn't need to help them out by playing.
2) THE SUPER BOWL THAT WASN'T SUPER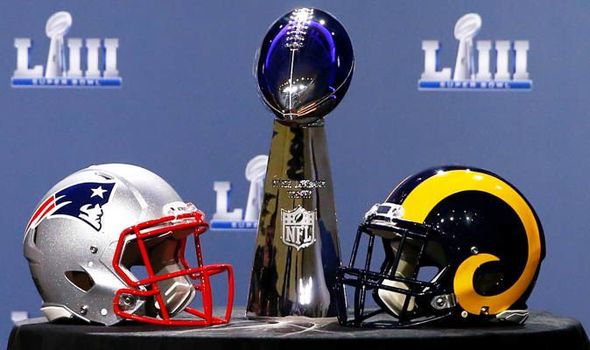 The above picture may have been the most exciting part of Super Bowl LIII. Yeah, I said it.
Considering all the hype that we as media tried to stir up for this year's match-up between the New England Patriots and Los Angeles Rams, the fact is that this game wasn't really that great. I'm not just talking the on-field performance; the ratings overall took a dive as well. Even the halftime show featuring Maroon 5 was mediocre at best; they weren't even the original choice to perform in Atlanta but were chosen after both Rihanna and Cardi B said no…all because of a player who wasn't even in the game itself. Maroon 5 ended up performing their hit single, "Girls Like You", without Cardi.
There are multiple reasons as to why the game seemed to lack the luster that other games have enjoyed. One, as much as people want greatness, they get bored of it pretty quickly. The New England Patriots have won their SIXTH SUPER BOWL OF THE 21ST CENTURY and we're not even a full 20 years in. Yet, it's met with a collective meh.
Even Golden State Warriors head coach Steve Kerr took a second to joke about it when asked how he felt about the game:
Second, the Los Angeles Rams may have been the team that the NFL wanted in the Super Bowl…but they were't even the best team in their own conference. They beat the New Orleans Saints in very questionable fashion (though you can also argue that the Saints didn't help themselves), and not only did the fans get vocal about it; they solidified in an effort that is worthy of applause.
A New York Times article on Monday highlighted how the Saints fans protested the game with a "Boycott Bowl" of their own, but it was this paragraph that was telling:
"Though New Orleans isn't one of the country's largest television markets, it is one of the most fervent for football, typically rating among the highest in the country for the proportion of households watching the Super Bowl. But Sunday's game only earned a 26.1 overnight rating in New Orleans; last year's Super Bowl earned a 53.0. It was the lowest rating for New Orleans in Super Bowl history."
If you know the Southern states, you know that football only comes second to religion. That New Orleans basically gave the NFL the middle finger should tell you something: the product you chose to put on the field was not worthy of our time.
I will say this much: I mean no disrespect to the players who put their heart and soul into the game. It was physical, brutal and a slugfest to the end, and the right team won. But overall, this game was not memorable and it's a shame that these players will have to suffer as a result of the league's preference to promote mediocrity.
3) THE FIRST OF HIS KIND
If you read my last column, then you are aware that I am a fan of history. That was instilled in me from my uncle Ron, whom I've had plenty of discussion about World War II and military history in general. That carried on to my love for sports.
And since it is Black History Month, it's only fitting that we celebrate African-American athletes who changed the course of sports as we see it. Since we discussed football in the last topic, I'm going to stick with that. Today, we celebrate the life of Frederick Douglas "Fritz" Pollard.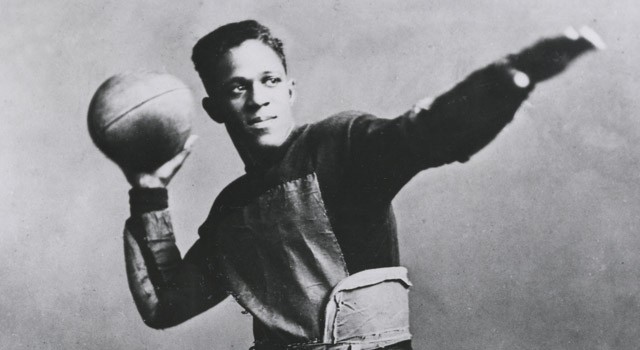 Pollard was a triple threat in high school, participating in baseball, football and track. As a result, he ended up attending Brown University as the first black football player in the school's history. As a halfback, Pollard lead Brown to the 1916 Rose Bowl. He also made history as the first black footballer to be named to Walter Camp's All-America team (now known as the College Football All-America Team). Camp referred to Pollard as "one of the finest runners these eyes have ever seen".
In 1919, Pollard joined the Akron Pros, a professional football team in Ohio. A year later, the Pros joined the American Professional Football Association (which you know now as the National Football League – or simply NFL). Along with Bobby Marshall, Pollard was one of the first African-American players in professional football. Pollard led the Pros to an 8-0-3 record and the league's first title.
In 1921, Pollard again rewrote history as the first African-American to serve as head coach in the league…while doubling as a player. In 1923, he became the first black quarterback in the NFL while playing with the Hammond Pros. Pollard retired from the NFL in 1926, but organized multiple African-American football teams afterwards.
Pollard passed away in 1986 at the age of 92, and was posthumously inducted into the Pro Football Hall of Fame. He is also honored through the Fritz Pollard Alliance, which was founded in 2003 to promote the hiring of minorities in the NFL.
Thank you guys for tuning into the first Triple Double of the year, and we will see you again in a couple of weeks!