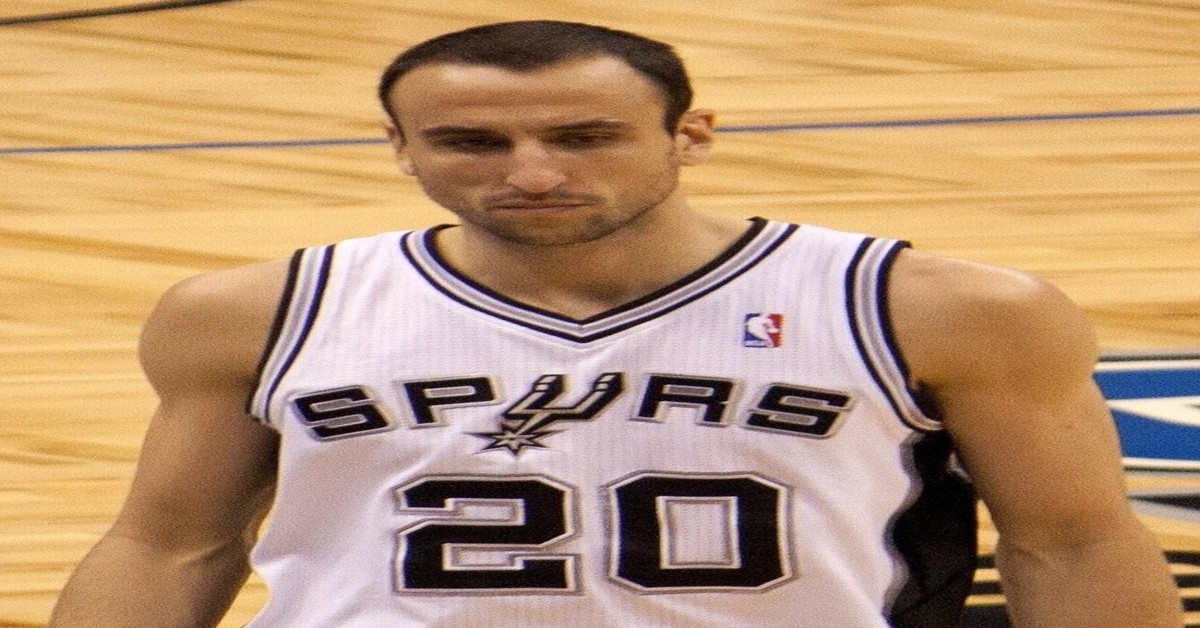 Times are truly changing in San Antonio. A retirement announcement was bound to come eventually for Manu Ginóbili, but with it happening, it almost feels weird. He's been in the league for the past 16 years and for the longest you couldn't think about the Spurs without having Ginóbili on the team.
Yet, like many of the greats in the league, the time to move on will come – and today was that day for him.
Today, with a wide range of feelings, I'm announcing my retirement from basketball. IMMENSE GRATITUDE to everyone (family, friends, teammates, coaches, staff, fans) involved in my life in the last 23 years. It's been a fabulous journey. Way beyond my wildest dreams. pic.twitter.com/3MLCUtmd6K

— Manu Ginobili (@manuginobili) August 27, 2018
Rightfully so, San Antonio Tweeted a farewell video to him.
#GraciasManu por todo! pic.twitter.com/8252qgCmvi

— San Antonio Spurs (@spurs) August 27, 2018
Ginóbili's retirement also means he left one year remaining on this contract with the Spurs worth $2.5 million. He had a great run in San Antonio and is one of the most decorated international players. He helped bring home four championships to the Spurs in his 16-years. He also was named a two-time NBA All-Star, and an Olympic gold medalist for Argentina and a Euroleague MVP.
He finishes his career ranked in the franchise's top five in games played, points (14,043), assists (4,001) and steals (1,392). Ginobili played in 1, 057 regular season game and 218 playoff games.
First, it was Tim Duncan who retired a few years ago. But Ginóbili and Tony Parker remained on the team. The Spurs added Kawhi Leonard who stepped up even more when Duncan retired, forming a new big three. However, Parker is now in Charlotte, Leonard is in Toronto, and Ginóbili is hanging up his sneakers.
When the season opens in a couple months, Gregg Popovich's team will look completely different.
Current and former players around the league sent their well wishes to the NBA great.
One of the reasons I wear number 20! Congrats @manuginobili on a great career! pic.twitter.com/rA2wewYbKV

— Gordon Hayward (@gordonhayward) August 28, 2018
Congrats on an amazing career @manuginobili. You embody how basketball is meant to be played. With Passion, joy, and obviously a Champion through and through. Inspiration many sir. pic.twitter.com/Z86WgYFVMk

— Stephen Curry (@StephenCurry30) August 27, 2018
.@manuginobili You are true champion my friend and one of the best I have ever matched up with. Enjoy life after the game hermano. You deserve that and more. pic.twitter.com/g5qtYlsNMA

— Kobe Bryant (@kobebryant) August 28, 2018
Hell of a career @manuginobili . One of the best to ever do it. Pick and roll genius. Euro-step king. Hated trying to force you right in the pnr knowing you would still snake back to the left hand. I've borrowed a lot of your moves and set-ups. The game will miss you !

— CJ McCollum (@CJMcCollum) August 27, 2018
One of the best to ever do it. Thank you @manuginobili for pushing the game forward and for showing players all around the world what i true champion looks like. #HOF

— DWade (@DwyaneWade) August 27, 2018
Congrats @manuginobili on an amazing career. Great player. Fierce competitor. Winner. Next stop: HOF

— Dirk Nowitzki (@swish41) August 27, 2018
One of the most unique players I've ever had to defend. You changed the game @manuginobili. Congrats on a great career! See you @hoophall someday soon! #GraciasManu pic.twitter.com/nNYdF0wa40

— Jason Kidd (@RealJasonKidd) August 27, 2018
Nothing but respect for @manuginobili. ???? #GraciasManu pic.twitter.com/yVrMWEq67z

— NBA on TNT (@NBAonTNT) August 27, 2018
Farewell Manu, what an incredible career you had in San Antonio.