Dubb Bankroll has dropped a new project: Street Therapy.
The North Carolina rapper's new project includes 10 songs as Dubb Bankroll takes his listeners on a journey of the highs and lows of street life he endured growing up.
Dubb Bankroll also has a couple of features including Double N, Capo, and Melvin Ingram — an NFL star.
'Street Therapy" can be listened to and downloaded here. Make sure to also follow Dubb Bankroll on Instagram: @ypcdubb1216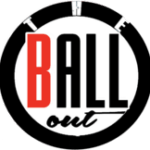 Managing Editor of The Ball Out.