Andrew Cuomo, the Governor of New York, has been accused of sexual harassment by Lindsey Boylan, his former advisor. Boylan served in Cuomo's administration as an economic advisor from 2015-2018.
Boylan also accused Cuomo of "bullying" as well and stated in a post on Medium that she wasn't the only one harassed.
"Governor Andrew Cuomo has created a culture within his administration where sexual harassment and bullying is so pervasive that it is not only condoned but expected. His inappropriate behavior toward women was an affirmation that he liked you, that you must be doing something right. He used intimidation to silence his critics. a former Cuomo staffer confided to me that she, too, had been the subject of the Governor's workplace harassment. Her story mirrored my own. Seeing his name floated as a potential candidate for U.S. Attorney General — the highest law enforcement official in the land — set me off.
In a few tweets, I told the world what a few close friends, family members and my therapist had known for years: Andrew Cuomo abused his power as Governor to sexually harass me, just as he had done with so many other women."
In December, Boylan first stated her allegations against Cuomo via Twitter. At the time, he denied the accusations and again today released an announcement denying the claims. His statement released by his press secretary Caitlin Girouard also denies Boylan's claim in the Medium that Cuomo asked her to play strip poker on a plane back in Oct. of 2017.
"As we said before, Ms. Boylan's claims of inappropriate behavior are quite simply false. In Ms. Boylan's latest blog post, she opens up with a story about a plane trip in October 2017 – the manifests of all flights from October 2017 can be found below – there was no flight where Lindsey was alone with the Governor, a single press aide, and a NYS Trooper. Below is a statement that can be attributed to John Maggiore, Howard Zemsky, Dani Lever and Abbey Fashouer Collins who were on all of these flights with her: We were on each of these October flights and this conversation did not happen."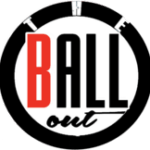 Managing Editor of The Ball Out.