ATLANTA – The Georgia legislature passed the Hate Crimes Bill on Monday after Senate Republicans reached a deal to drop police protections.
House Bill 426 (HB426) will allow for enhanced criminal penalties to be imposed on those who attack their victims on the basis of race, gender, sexual orientation, national origin, religion, or physical or mental disability. The Senate approved the measure 47 to 6, followed by the House of Representatives with a 127 to 38 vote. The bill has been sent to Governor Brian Kemp for signature, which his communications officer has indicated he will sign.
"Governor Kemp commends the bipartisan work of the General Assembly and will sign House Bill 426 pending a legal review."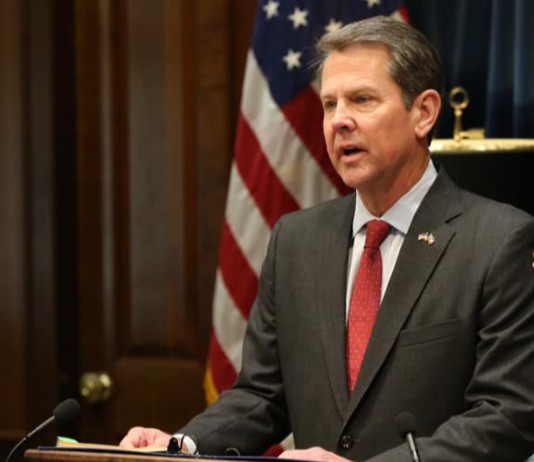 Past attempts at trying to pass a similar bill fell flat – in 2000, the state passed a hate crimes bill that called for enhanced sentencing for crimes based on "bias and prejudice", but was struck down by the Georgia Supreme Court in 2004 as unconstitutionally vague. The same HB 426 that was passed had been stalled for nearly a year before its passage on Monday.
The legislation couldn't have come at a better time, as two high-profile deaths in the state have sparked weeks of protests and calls for police reform. Former Atlanta Police officer Garrett Rolfe shot and killed Rayshard Brooks, who was black, in an Atlanta Wendy's earlier in the month; on February 23, Ahmaud Arbery, who was jogging, was chased down by three white men and shot near Brunswick. In both cases, the perpetrators were arrested and charged.

Georgia was one of the last four states (Arkansas, South Carolina and Wyoming) without a hate crime law, and powerful corporate and political leaders had lobbied state leaders to act. Allison Padilla-Goodman, vice president of the southern division for the Anti-Defamation League, had been pushing Georgia for decades to pass a bill and was "thrilled" when it passed.
"Both chambers, both sides of the aisle, are standing up to bias and bias-motivated crimes and saying they want to protect their citizens," Padilla-Goodman said.