Salt Lake City, UT — AEW Dynamite made an appearance to Salt Lake City, Utah tonight. It was my first experience with American-style professional wrestling and certainly was one to remember. 
All Elite Wrestling, better known as AEW, has been the first company to take a stab at competing with WWE in quite a while. The loyalty and deep connection the crowd had during the entire event was something I have honestly never experienced before.
I came to the event not knowing exactly what to expect. When I entered the Maverick Center, all I could hear was the screaming crowd. As I got closer to the doors into the arena, I could hear the sound of pounding on the mat, and I knew I was in for a wild night. The biggest surprise to me was just how INVOLVED the fans were.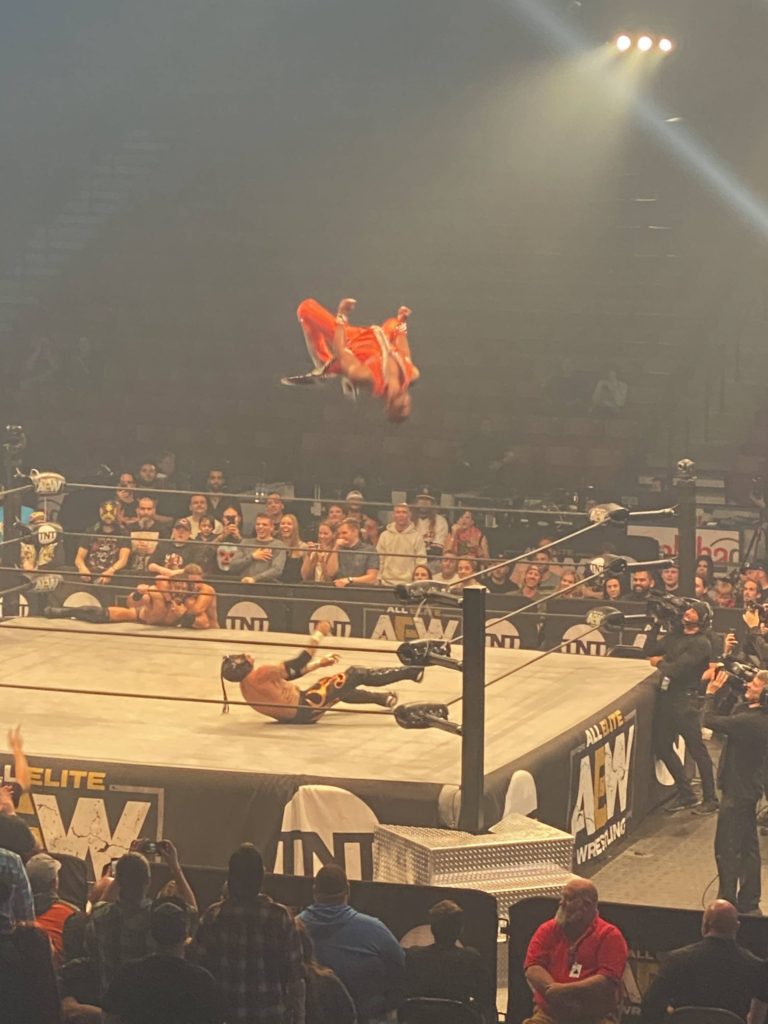 As a new wrestler would make their way out of the tunnel, the reactions were instantaneous. There were either resounding cheers when the crowd saw the tag team of Best Friends, accompanied by Orange Cassidy or boos when they saw Maxwell Jacob Friedman, who defeated Cody Rhodes at the company's last Pay-Per-View.
Only on the rare occurrence would you get a mixed reaction. In addition, with this being my first exposure to any of the wrestlers, I happily joined in on whatever the popular vote was. Regardless if you were liked or disliked, the crowd went CRAZY for the power wrestling moves. I saw flipping and jumping, and hitting, and even some acrobatics all thrown into one ring.
There were plenty of other significant names who made an appearance during the night's festivities, such as Dustin Rhodes, Kenny Omega, and Santana Ortiz. All of whom could be spotted hitting the ropes and kicking butt throughout the night.
But as entertaining at the wrestling was, legend Nick Jackson was reportedly sent to the Salt Lake hospital with injuries early on in the event after a vicious attack by Chris Jericho following Cody Rhodes' victory over Ortiz.
"See you in two weeks," said Jericho to Rhodes as he looked over the almost lifeless body of Jackson.
Not to worry, as his brother, Matt Jackson, made an appearance in sweats and a t-shirt to get his revenge on the wrestlers responsible. Yet, of course, it wouldn't be a true wrestling match without someone busting out the steel chair.
The fans ate it up, as did I. My favorite observation of the night (other than the epic clothesline) was seeing fans passing the love of American pro-wrestling onto their kids as their parents likely did for them when they were younger. AEW Dynamite for the win!
By Carly Tolman