Atlanta, GA — On Wednesday night I had an opportunity to watch live wrestling in Atlanta for the first time in my life, as I attended an All Elite Wrestling (AEW) show.
I have to admit I never experienced such a show and I could not have imagined what it would be like. State Farm Arena was packed with super enthusiastic fans.
You watch these guys jump off of a ladder in the ring, a 10-foot ladder that's already on a 10-foot podium on the ring and [he] does a triple back flip to land on somebody else on the floor, isn't that incredible?! Just imagine that, you have to see it to believe it! You could feel the adrenaline and excitement in the arena. It really turned out to be an unforgettable event, something that combines sport, strength of character, and well-choregraphed acrobatics.
For me, the steel cage match between Cody Rhodes and Wardlow was the most interesting of the night. During the first half of the match I thought Rhodes was losing after his head was busted open against the steel cage! I mean who would think you would be able to come back from that?! Somehow he managed to get the upper hand on Wardlow, which included him climbing the 10-foot cage and landing on him with a moonsault to defeat him in the match!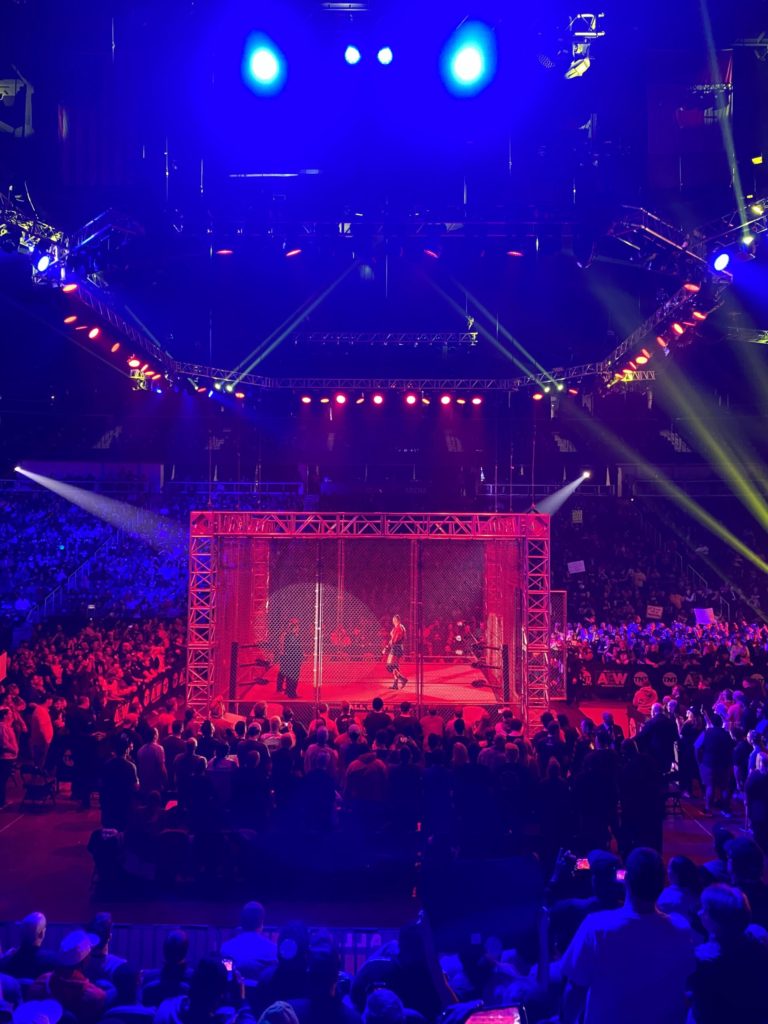 It was also interesting to see the girls fighting in the ring. It was not as brutal as the guys but to see women in this sport was inspiring in someway. It shows that they can also entertain the fans in the sport. For example, AEW Women's champion Nyla Rose (the first-ever transgender champion in any pro wrestling association) gave an encouraging speech about strength and power.
The costumes were so attractive and sparkly. This was not only subjective to the women but men also! Some men wore bright pink uniforms and masks!
If you are looking for a new experience and something that offers different kinds of emotions, All Elite Wrestling might be the event to check out. If there is another event close by I will definitely be interested in going again.