Los Angeles, CA — The two remaining undefeated heavyweight fighters, Deontay Wilder (USA) and Tyson Fury (UK), sat down today for a live press conference at the Fox Sports Studios in Los Angeles to discuss their heavily anticipated rematch set for Feb. 22nd in Las Vegas, Nevada at the MGM Grand Garden Arena.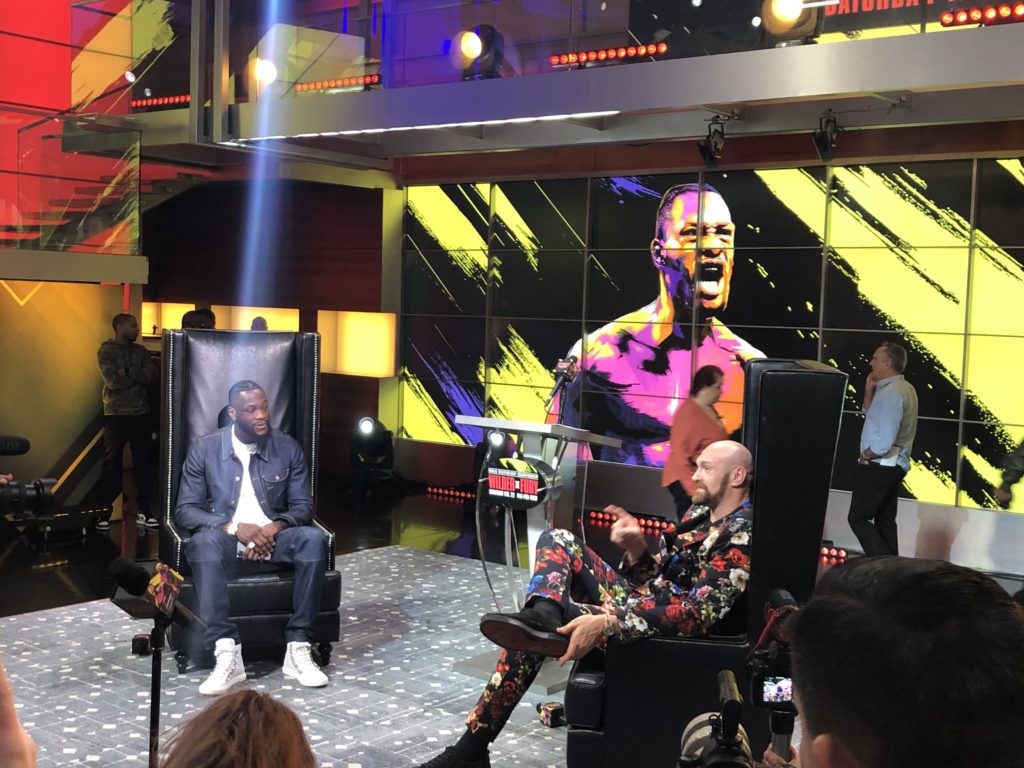 Their first match-up ended in a controversial draw, with Wilder almost taking down Fury in the 11th round, only for Fury to get up and continue battling until the end. The next time they face each other in the ring — both still undefeated — will be to duke it out for the heavyweight championship title.
Tyson Fury is a fantastic fighter, one who has won six lineal heavyweight titles. Fury and Wilder bantered back and forth at the press conference about the significance of a lineal title as opposed to a WBC title. Fury has pride in his six championships and joked that Wilder wouldn't understand the significance of winning that many titles.
When both fighters were asked about how they are feeling in preparation of the rematch, Fury responded, "I'm born ready. You know, feeling good and training up and everything has been going really well. No injuries, no excuses. Eat, sleep, train, repeat".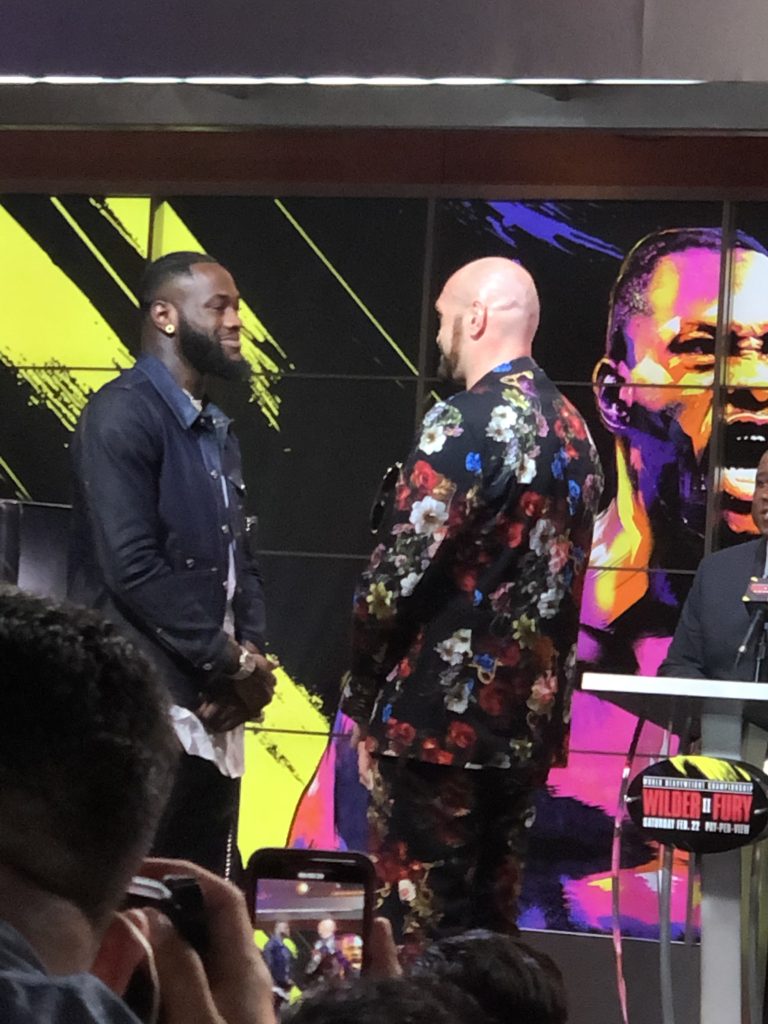 "For me, it would be his job to try and stay away from me," Wilder stated. "And you know, it's 36 minutes up in there that he'll have to avoid. I always say fighters have to be perfect for 12 rounds, they don't have to be perfect for 2 seconds. I'm just grateful to have that blessing of power. I started late at 21, and I've always been playing catch up with all of my other Olympic teammates and all that so that being said, having power doesn't hurt at all". 
There is so much hype around the Wilder/Fury rematch and both fighters responded that no matter what, it will be a great one to watch.
When asked how they could replicate the excitement of the first fight, Wilder shared, "We come in with our hearts on our sleeves and that warrior mentality we came in with the first time. When I come into fights I don't play around. When the bell rings we both want to be in that killer mentality, and our energy combined in the ring together automatically creates a great fight".
With an undefeated streak on the line for both fights, the rematch in February is going to be one that can't be missed.
By Hailey Harward