There are some things in life that in the moment you don't understand why moments in your life had to happen the way it did. However, life has a funny way of clearing the smoke. Where in time you look back and see how far you've come and say this was why I went through certain situations.
Yet, there are also times where you'll go through stuff and no matter how much time passes, you'll never understand why you went through what you did or why an event occurred.
In some ways you have to learn to be okay with it, charge it to how life is, move on and become better. For me however, this is one of those times where I'll never understand why this had to happen.
In addition, don't think I'll ever be okay with this.
The Star I Wanted to Catch
Kobe Bryant you meant a lot to me. Maybe more than people knew. You were the reason why I played basketball. I made it my goal to watch every game you played. Even if that meant not doing homework.
In addition, for the most part I saw every last second of your historic career. The championships, the accolades, the tough years, the 81-point game, you tearing your achilles and most memorable… your 60-point farewell.
The first jersey I ever owned was yours. A purple Lakers jersey, number eight, with Bryant on the back of it. It wasn't just a jersey to me, it was my cape. I felt like an absolute superhero whenever I donned it. I thought having your jersey made me you.
Even when I moved to Florida in 2015, I got off that plane wearing my golden No. 24 jersey I got for Christmas. Because not only did I want people to know I was from Los Angeles and was a Lakers fan, but because I'd look at the jersey and remind myself that you were never scared in any situation. So, neither would I be afraid in moving to a state I knew nothing about.
You were my favorite player. Being from LA and growing up a Lakers fan, it came with the territory. Yet, each night I remember being left in awe of how you moved with such grace, yet played with such a rage that left opponents backing away from that confrontation, because they didn't know how to react to it.
Day after day, night after night, montage upon montage, I always tried to immolate you whenever I played. From the turnaround jumper in the post, to the histrionics when i knocked down consecutive baskets.
You were amazing when it came to making clutch baskets. You were so calm. Not only when you got the ball and took the shot, but when you'd drain it and either had 20,000 fans cheering or become silent in an instant.
I became obsessed with your basketball journey and how relentless you were about becoming better at your craft. How with even being the National Basketball Association's best player, every summer you'd learn something new and come back 10 times better.
You can say before he even coined the phrase "Mamba Mentality," it already lived in me. Because I wanted to know how do I get to that level.
Then Sunday happened.
Like many, I didn't want to believe it. I'm still denying it. I'm awaiting for someone to say that it's all a joke and he's okay. Yet that day won't come. To me — like my parents — you're a person that's never supposed to die. You had a whole second half of life that I was going to enjoy every moment of and learn from.
However, watching highlights and interviews of you are tough now. Listening to players and seeing them torn up by your passing makes my heart stops. Because it's becoming more and more clear that you aren't with us anymore.
It was my dream to meet you. That's why I got into journalism.
I remembered going to a Lakers-Clippers doubleheader back in the days where with one ticket during the preseason, you could see the Clippers play first, then the Lakers. You were sitting in the center section of the arena and I was behind the basket.
I didn't meet you formally that day nor did I get to get a picture or an autograph because Staples Center security wouldn't allow a nine-year-old to go in a section his ticket didn't allow. However, I had an understanding that one day I wasn't going to sit that far from you the next time I saw you… I was going to sit right next to you.
From that point on, for the last five years I've worked my ass off. All to one day write for the Lakers and meet you. In addition, tell you thank you for being that star I tried to catch. I found myself these last couple of years going from imitating your moves on the court, to imitating what you did off the court.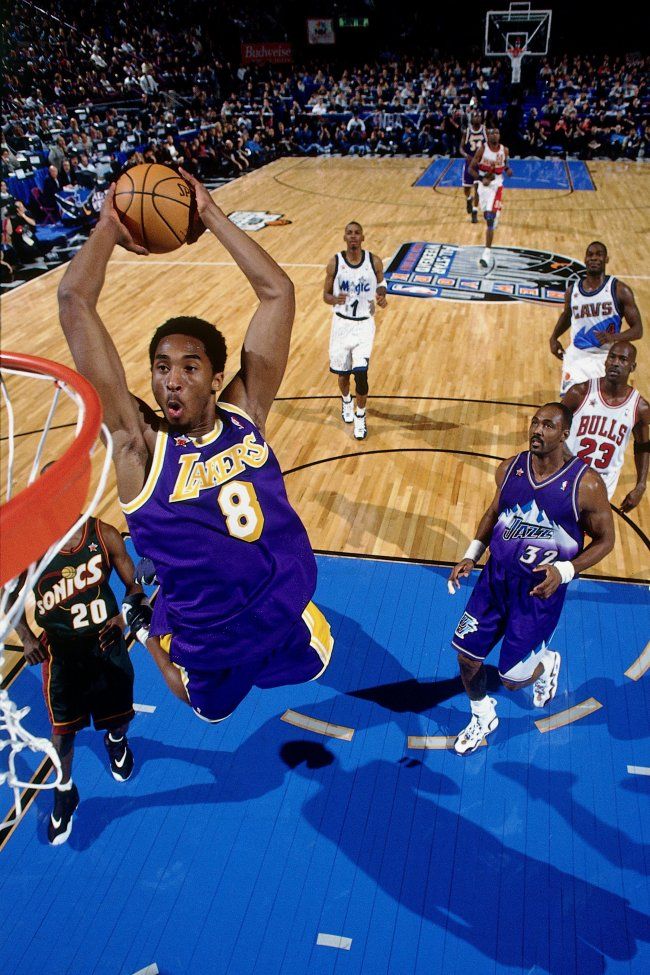 How you spoke in interviews, I imitated your voice pattern. The way you analyzed the game, whenever I write, I find myself trying to dissect the game the exact same way. I gained an appreciation of how much detail you put into everything.
However, my appreciation has been fogged by a broken heart. Because as I write this, the man that I wanted to meet and say thank you for letting me chase you, I'll never have that opportunity.
The Mamba is out… and isn't coming back.
You played such a factor in my life indirectly. Now that you're gone, there's a hole in my heart that won't be filled. It's upsetting. You brought me so many friendships cause your name would have me and a random person talk about you and your greatness for hours on end. It's amazing how you could bring strangers together like that.
However, if there has been any comfort in my grieving, it's that you haven't "died." You're still here. In the play styles of NBA pros. Your Mamba Mentality lives in all of us as we continue to be curious about how to become better people in all aspects of life.
Someone at work told me that he saw the Mamba mentality within me and that like you, I should never let the reason I'm not successful be because I didn't work hard enough. I vow to keep that promise to him.
And as you teach the angels in Heaven how to nail that fadeaway, I'll never lose the aggression that lies within me I saw you play with in every city you touched down in.
Sir, I just want to say thank you. Thank you for being that star I ran after. Rest well, Mamba.
With love,
Your Fondest Admirer
One final Goodbye
Chris Bullock, a fellow columnist, is my brother in this business and was one of the first people to call me and ask how I was taking the news in the wake of Bryant's passing. I wanted him to share his thoughts and feelings on the passing of one of Los Angeles' truest gems.
I didn't know if my goodbye would take away from his but he assured me it wouldn't. So, here's Chris' thanks and farewell to a legend.
The first memory I have of Kobe Bryant was the night of the 1996 NBA Draft. At the time, I was nine and my brother and I were just getting into sports. We were babysitting our cousin when the Charlotte Hornets drafted Bryant.
The funny part about that, is about the time the pick was selected, she started taking her first steps.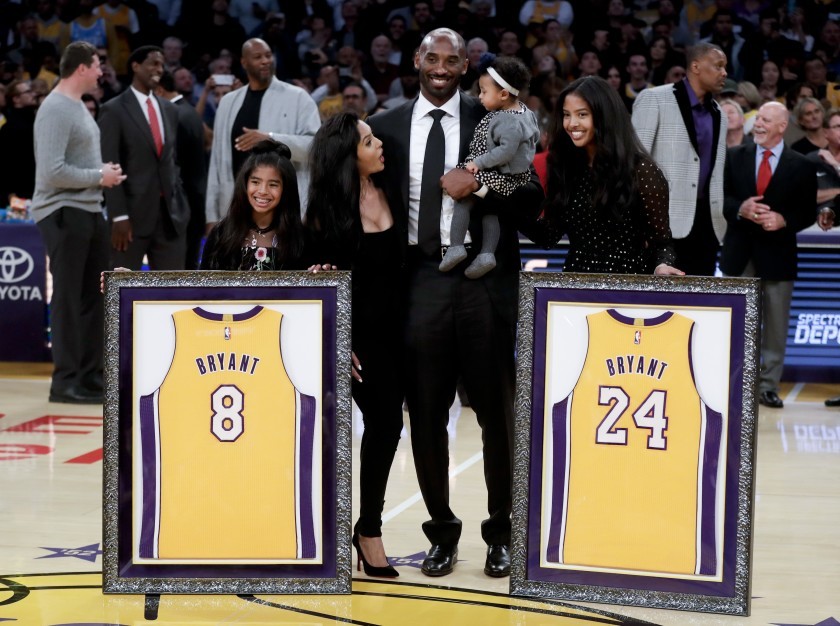 As I grew, Kobe's career grew and the legend he was creating was coming to form. I saw Michael Jordan in his prime and I'll say this: Kobe may have spent his whole career chasing Jordan, but he didn't need to because he was already his equal by the time it was all said and done.
Over the last couple of days, I've seen people try to bring up his past: how he ruined a potential dynasty. the 2004 incident, etc. And you know what, he made up for all of that. He acknowledged his wrongdoings, he made things right and did the best with his second chance that he got. In the end, he was able to rewrite his story in the way that he wanted.
One of my favorite personalities, Bomani Jones, said it best: "Most people wish they cared about succeeding so much at something as Kobe Bryant cared about succeeding at basketball." The crazy part is: he didn't just succeed at basketball.
He succeeded as a film producer, an AAU coach and most importantly, at being a loving husband and caring father. If only more people pushed themselves to be at a similar level, imagine where the world could be.
To Kobe, Gianna and the rest of the group that left us this last Sunday, may the great God above welcome you with open arms. To those who were inspired by Kobe, use his example as a way to light the paths for others.