Miami, FL — On Saturday night I had the great opportunity to attend one of the various events of the 2020 Super Bowl: the Super Saturday Night's concert with Lady Gaga at the Watson Gardens.
The concert was full of Lady Gaga's fans, whom are called "Little Monsters". The energy was incredible as everyone danced and sang, accompanying the singer. You could even find fans wearing old outfits of the star as a tribute.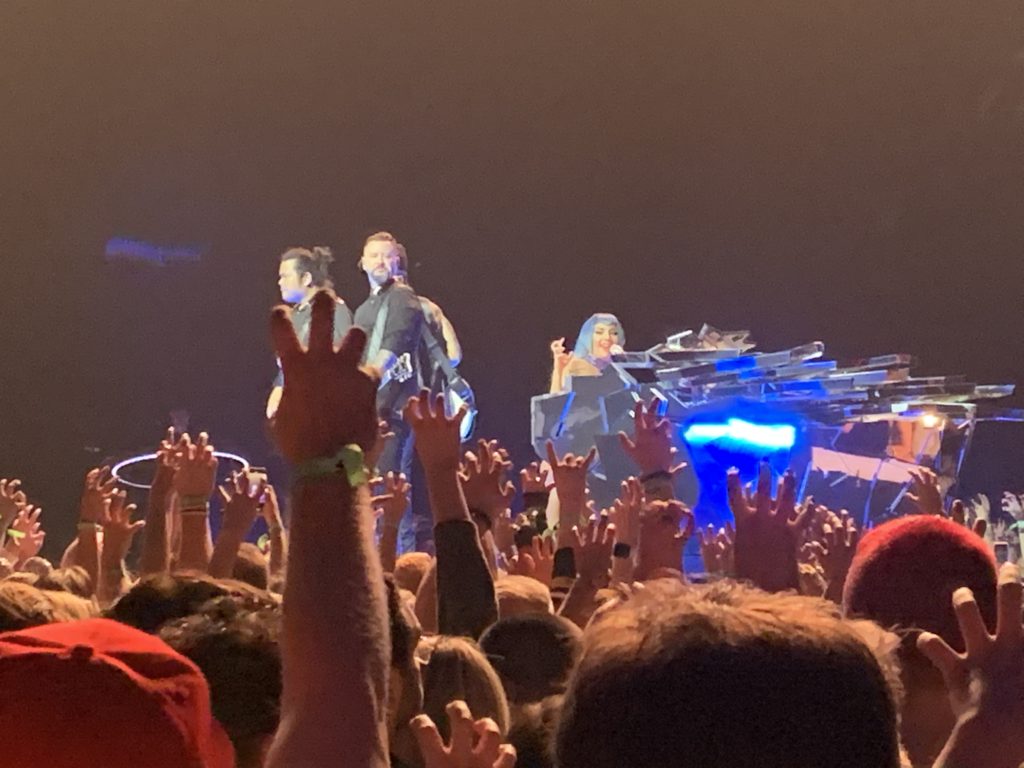 During the time that the concert lasted, a magical connection was created between the public and the artist. Somehow, she sought reaction in her audience with the attempt to lead her "Little Monsters" through different feelings and was able to make us go from hysteria to tears with her repertoire of songs, which was very wide.
From songs like "Telephone" or "Bad Romance" to "Million Reasons" or "Shallow", Lady Gaga's deep catalog of material caught the attention of all 9,000 plus fans there, causing the singer to get really emotional. Throughout the concert, the singer – who suffered from bullying for a large part of her life before succeeding – showed a great effort in raising awareness among her fans of accepting and appreciating each other's personal differences.
Lady Gaga even encouraged the public to extend their middle fingers to her and added next: "Go ahead, flip me off. Tell me to go f *** myself… Maybe you have some s *** to say about me or my music or what we do up here… So let me tell you something, there is nothing you could say to me that I have not already heard that would hurt me or make me feel some type of pain or some type of way that I have not already felt, so GO AHEAD MIAMI!".
It was shocking to me, but the crowd followed her every word. Everyone raised their middle finger before her, and paradoxically in that way they showed her all the respect and affection they felt for the artist; it was an unforgettable moment.
The concert ended with a simple final sentence: "Be kind".
By Aiora Rivas