Bedford, TX — Hey there Ball Out fans! I am fresh off of the Barrel Aged Tasting event hosted by the Turning Point Beer. It is an establishment just outside of Dallas and left knowing I tasted some amazing beers.
This was my first-ever beer tasting event and it was a lot of fun! This brewery made this event more than just enjoying good food and alcohol. They let us in on the process of how they make their beer, the different types of barrels, and the brewery itself.
My first impressions of the event was that it was small and intimate — yet lighthearted and full of energy. The music was amazing upon entering the facility as well. Once welcomed, we were given a descriptive pamphlet that covered the brewery and event. It was filled with information on each beer we were scheduled to taste, and a run down of the employees that were attending and working during the festivities.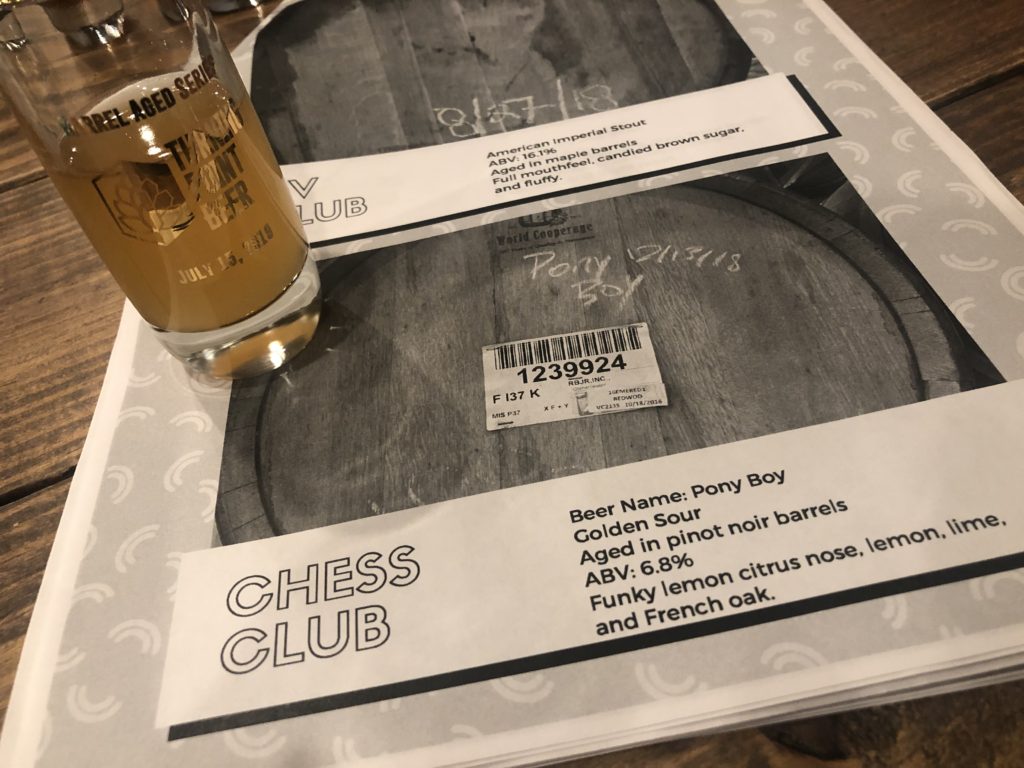 We were served the first tasting, followed by a brief description of the beer, then immediately served dinner. All of the items served at dinner were accompanied with beer from the brewery.
Brisket, beer cheese mac-and-cheese, a lime-type corn on the cob, and cheddar biscuits was our meal for the night. Of the dinner, the mac-and-cheese and cheddar biscuits were my favorite. The brisket had a good taste with lots of seasonings as well, but I am a sucker for cheese and bread.
Once we were settled and eating, we were then served the rest of the beer samples one after another. With each sample, we were told what barrel it was made from, how long it had been brewing, and any other pertinent information the staff members felt to share.
We were also shown woods from certain barrels, as well as different utensils that are used to extract the beer from the barrels.
After trying each one, I had chosen my favorite beer as the Wildish Gambino. This beer was aged in Cabernet barrels, and had been sitting for about a year. The ABV of this beer was only 7.1 percent (about 9 percent lower than some of the others), but had a sweet taste.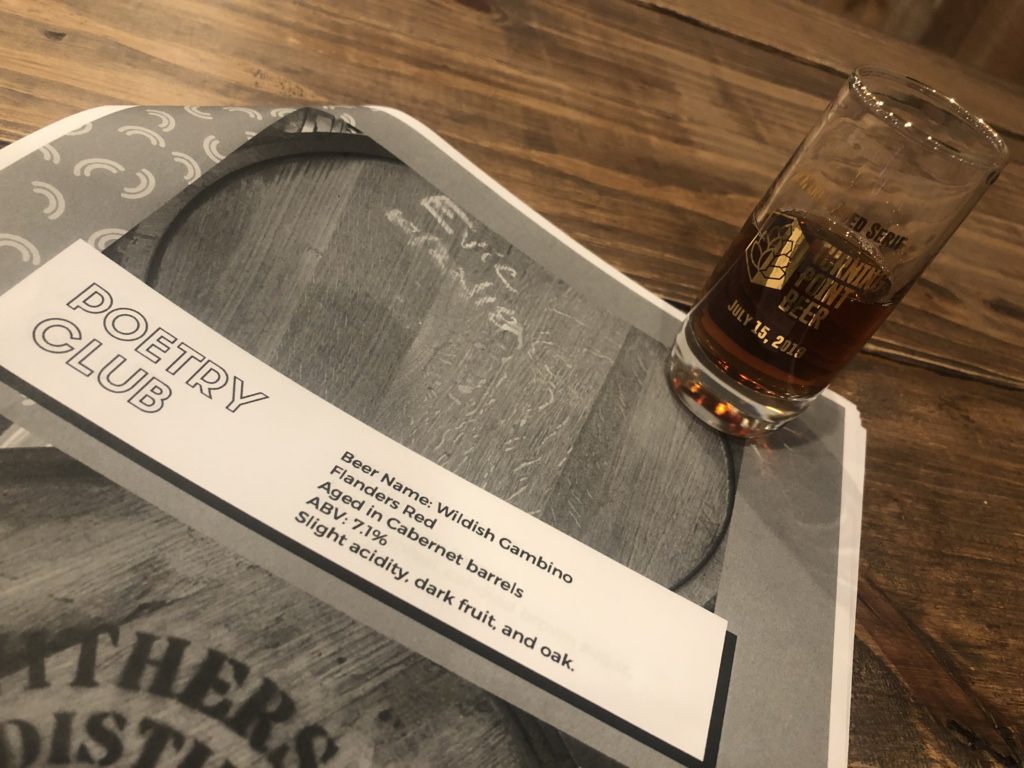 It was slight in acidity, contained dark fruit, as well as oak. The Wildish Gambino was light-colored, much lighter than the darker beers that had been served, and went down very easy.
Overall, the barrel aged tasting event by Turning Point Beer was a lot of fun, very educational, and definitely a night to remember. If you're ever in the Dallas area, I would encourage anyone that enjoys beer to stop by, and have a glass!
Podcast: Play in new window | Download