Southern California is the home to one of the largest Hip Hop communities across the country. From Long Beach to the Inland Empire, from down south in Orange County to the streets of Los Angeles, Hip Hop culture is widely spread throughout its residents. 

Leading the way in playing the most Hip Hop across the airwaves is iHeartMedia's Real 92.3. The radio station took another step forward in promoting the culture when they announced their first-ever 'Real Street' music festival in April. The festival is set to take place the weekend of August 10-11 and will be held at the Honda Center in Anaheim, California. 
Headlining the two-day festival are A$AP Rocky, Cardi B, Future and Migos, plus a plethora of popular Hip Hop artists such as Jay Rock, 2 Chainz, Lil Baby, and others are slated to perform. The lineup also reveals that there will be surprise special guests. Real Street will feature three outdoor stages, two main stages and one underground stage at the Honda Center grounds.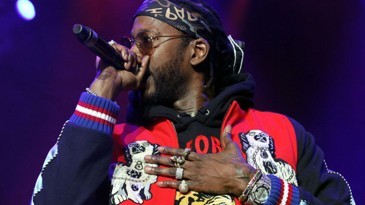 Saturday, August 10th, will be headlined by the likes of Future, 2 Chainz, Meek Mill and Rae Sremmurd. Other artists performing on the first day include; Jay Rock, A Boogie with a Hoodie, Rich the Kid, Sheck Wes, SuperDuperKYLE, Flipp Dinero, Zoey Dollaz and more. 

Day two will be headlined by Cardi B, Migos and A$AP Rocky. Other artists performing on August 11th include; Big Sean, Miguel, Lil Baby, Doja Cat, Kid Ink, Blueface, YBN Cordae, Saweetie and more. 
Real Street has more to offer than just its' musical performances. The event will feature interactive attractions such as art installations, live graffiti murals, a 'Create your own Wearable Art' station, a vendor village, and a car show by West Coast Customs that will have Hip Hop heads immersed in the culture. 

Big Boy's Neighborhood will be in attendance as the radio host is bringing his own barbershop, nail salon, graffiti wall and will be hosting live interviews with artists all inside the Honda Center. The festival will also feature the 'California Love Thunderdome' bar, where performers dressed in Mad-Max attire will be serving alcoholic beverages in a photogenic setting.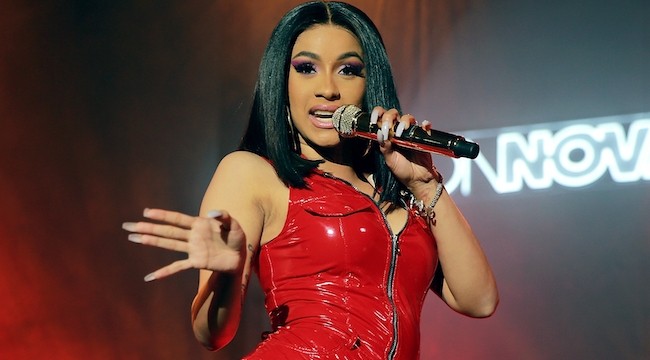 The Honda Center has hosted large-sized concerts and music festivals before, but nothing to likes of this. If that is not enough to get you interested, unlike other festivals, Real Street will have real bathrooms for attendees to use inside the Honda Center. No more dealing with those nasty portable restrooms.

Still not intrigued? Real Street not only offers general admission passes, but they have VIP and ultra VIP options that give patrons access to exclusive views at music stages, shaded lounge areas, private restrooms, plus exclusive drinks and food items at the Shock Top Terrace. 

This is a can't miss event for Hip Hop fans in the Southern California area. 
Things to Keep an Eye On
Despite A$AP Rocky's arrest in Sweden forcing him to cancel all of his July performances, no announcement has been made whether or not he will still be performing at the Real Street Festival.

On the lineup card, Jay Rock is announced to be performing with other Top Dawg Entertainment artists' SiR, Reason and Zacari. While Kendrick Lamar as a surprise guest is a far reach, other TDE artists such as ScHoolboy Q, SZA, Ab-Soul and others could be realistic options as surprise guests.

As of July 14th, only nine of the artists set to perform are Southern California natives. Other artists originally from the area such as Dom Kennedy, Casey Veggies, Anderson Paak, Phora and others could be in play as surprise guests. 

If the first year of the festival goes well, Real Street could become one of the prominent music festivals for years to come.
Doc Wynter, Executive Vice President of Hip Hop at iHeartMedia stated, "I'm so excited to bring an immersive, true-to-culture hip hop music experience to Orange County. We are looking forward to the Real Street festival becoming a staple event for Hip Hop fans to look forward too, year after year." 
Visit here to purchase your tickets.