Los Angeles, CA — Los Angeles FC has the league's best record and displayed arguably one of the greatest comebacks this season. LA rallied from a 1-0 deficit to win 4-3, and handed Atlanta United their sixth straight loss.
This game was on fire. And by fire, I mean goals! It's rare to see a game with such high score, so when the the first place team in the west, meets the second place on the east, the crowd goes wild.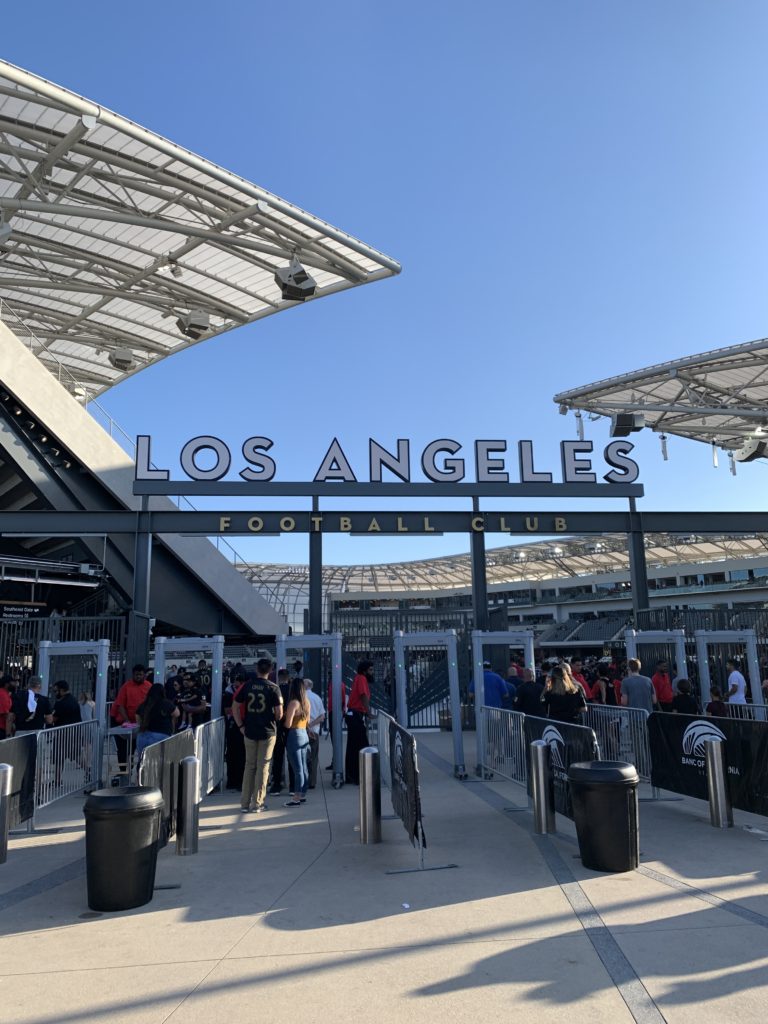 Although, these teams don't have a deep rivalry or history, these star power stats made this game that much more exciting! LAFC showed their strength, determination and grit to not only keep the lead but make an astonishing comeback.
Recently acquired midfielder, Mo Adams, got the party started early for Atlanta United. Adams scored the games first goal and gave the Five Stripes a 1-0 lead in the first minute of the game, shocking the home town stadium. Little did we know, that was all Los Angeles FC needed to snap out of their slow start and begin to take over.
Los Angeles FC immediately took possession and tied it up in the 33rd minute. Only two minutes later at the 35th minute, Diego Rossi of LAFC, scored a goal off an amazing down the line assist. Three minutes after that, Carlos Vela, the MLS leader in goals scored, scored off a penalty to give LAFC a 3-1 in the 41st minute.
Fouls were happening non-stop and you could tell Atlanta United was frustrated and losing their composure. Los Angeles FC would take this momentum shift and nail a fourth goal to give themselves a 3-goal advantage (4-1) after being down 1-0 to begin the game. Yes, four consecutive goals were scored in under a 12-minute stretch. The crowd was left in shock with the showcase their team was delivering.
I honestly don't think I've ever experienced anything like this. It was unreal. But we didn't hold on long, as Atlanta United had one more shot on goal before the half commenced, they'd capitalize. Both teams went into halftime with LAFC holding a 4-2 advantage, and the bars were buzzing!
It was a game to be at and we all knew it. There was an own goal for Los Angeles FC in the 51st minute making it a 4-3 was the final score. It was an exciting offensive game, however, it may have shown a clear weakness in defense in both teams.
Players had lots of time in the box, something that was way too obvious the entire 90 minutes. Time to pass, take a touch, look up and shoot is way too long but hey, there's always something to practice!
It wasn't the prettiest game, but Atlanta United will have a rough travel home knowing they can't hang in the west. We all know WEST IS BEST and Los Angeles FC showed true strength Friday night by never giving up and finishing all their chances. 
Podcast: Play in new window | Download