While there's a lot of movement in men's basketball when it comes to coaches, arguably, the most high-profile job open is the women's basketball job at Tennessee. Last week, we first reported the inevitable firing of Holly Warlick, coupled with the report of early on candidates for the position.
Yesterday, it was reported by the Knoxville News Sentinal that Tennessee had officially requested the permission to speak with Missouri State head coach Kellie Harper. And while Harper is being seriously considered, there's a new surprising name that's become a viable contender for the job, according to The Ball Out sources: ESPN analyst and women's basketball coaching legend Carolyn Peck.
Peck, who coached under the legendary Pat Summitt, and won a national championship as the head coach at Purdue has strong credentials — and also is a solid brand with her exposure on TV. The search is really starting to heat up.
And with Tennessee AD Phillip Fulmer in Tampa for the Final Four meeting with candidates, it looks like this search could be winding down very soon.
Stay tuned as this story develops.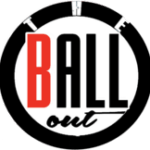 Founder and Editor-in-Chief of The Ball Out.