It has been around 48 hours since the most premier — and coveted — job in women's basketball became open, after Holly Warlick was fired by Tennessee. With any new coaching job opening, there's bound to be many names being rumored for the job.
According to The Ball Out sources, these are the names that are being discussed, and some of them might surprise many:
Kellie Harper, Missouri State head coach.
Wes Moore, NC State head coach.
Nikki Fargas, LSU head coach.
Nikki McCray, Old Dominion head coach.
Tina Langley, Rice head coach.
Nielle Ivey, Notre Dame associate head coach.
Other names that Tennessee has kicked the tires about which might come as a shocker to some:
Felisha Legette-Jack, Buffalo head coach.
Michelle Clark-Heard, Cincinnati head coach.
Amanda Butler, Clemson head coach.
Some sources state emphatically that Tennessee would like to hire someone within the Lady Vol family, if not that, then a female. One name that isn't being talked about at this point in time: Jeff Walz.
Men's basketball
Rumor has it that Wofford head coach Mike Young and the AD had a falling out, per our sources.
Stay tuned for more news as these stories develop.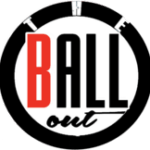 Founder and Editor-in-Chief of The Ball Out.