SMU is planning on hiring Michigan assistant coach Toyelle Wilson as their next head coach, sources tell The Ball Out.
Wilson has been the recruiting coordinator and assistant coach at Michigan for the past two seasons. Before coming to Michigan, Wilson was an assistant at Baylor for six seasons and head coach at Prairie View A&M for 3 seasons.
Southern Methodist University (SMU) has been searching for a new head coach since early March when the school didn't renew Travis May's contract.
This news was in our Insider two hours ago. Sign up for our Free Insider where you get all the latest rumors, sources information and news!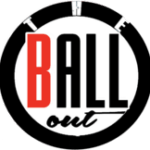 Founder and Editor-in-Chief of The Ball Out.