Update as of April 2
As the probe into Gaetz continues, his communications director, Luke Ball, has resigned.
"The Office of Congressman Matt Gaetz and Luke Ball have agreed that it would be best to part ways. We thank him for his time in our office, and we wish him the best moving forward," Gaetz's office shared in a statement.
JUST IN: Rep. Matt Gaetz's communications director resigns amid probe into allegations regarding Gaetz's sexual relationships. https://t.co/9RF5ug8IOz

— ABC News (@ABC) April 2, 2021
Update as of April 1
According to The Times, Gaetz paid cash to multiple women to have sex with. In addition, the well-known company has receipts showing the transactions using Cash App and Apple Pay. The other individual involved is Joel Greenberg, a former tax collector in Florida.
Last year Greenberg was indicted on a federal sex trafficking charge and other crimes. Per the New York Times, Greenberg first connected with the women in question and then introduced them to Gaetz who also had sexual intercourse with the women.
Initial story:
Matt Gaetz, a Republican representative for Florida, is under federal investigation. Gaetz has been accused of sexual misconduct.
"The allegations against me are as searing as they are false," Gaetz said in an interview. "I believe that there are people at the Department of Justice who are trying to criminalize my sexual conduct, you know when I was a single guy."
In one report, it is stated Gaetz is being investigated for his alleged sexual relationship with a 17-year-old.
Furthermore, Gaetz is claiming he is being exhorted for $25 million.
"The allegations of sexual misconduct against me are false," Gaetz stated. "They are rooted in an extortion effort against my family for $25 million … in exchange for making this case go away."
Congressman Gaetz is asking for the Department of Justice to release evidence that would clear him.
"No part of the allegations against me are true, and the people pushing these lies are targets … of the ongoing extortion investigation. I demand the DOJ immediately release the tapes, made at their direction, which implicate their former colleague in crimes against me based on false allegations," Gaetz shared.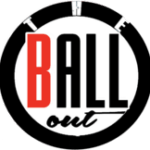 Managing Editor of The Ball Out.