This offseason has been a unique one in women's basketball, from the transfer portal, head coaches changing jobs, and so forth. However, there has been another trend in women's basketball that has really been a new development: newly hired assistant coaches leaving to take another assistant's job. The latest assistant coach to do this is Jackie Stiles, who has resigned from Tulsa, sources tell The Ball Out.
Tulsa announced Stiles on April 30th as an assistant with the Golden Hurricane, but less than two months on the job, she's leaving for another job, according to sources. Stiles' bio has already been removed from the Tulsa Athletics website.
To find out where Stiles is headed along with other exclusive news, rumors, and more in women's basketball, sign up for our Insider below.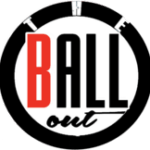 Founder and Editor-in-Chief of The Ball Out.