Records are meant to be broken. For Stanford's Tara VanDerveer, she has been coaching since 1978, chasing the all-time wins mark from the star coaches in front of her. Now, after tying the late Tennessee head coach Pat Summitt on Sunday, VanDerveer is women's basketball Division I's all-time winningest coach with 1,099 wins…and counting.
"It's just been a great journey," VanDerveer said after the monumental win. "I really hope Pat Summitt is looking down and saying, 'Good job, Tara. Keep it going.' I loved coaching against Pat, and we miss her."
VanDerveer's No. 1 Stanford defeated Pacific tonight, 104-61 as she made history. And while this year continues to be tweaked with no fans at certain arenas and limited fans at others, her program made sure she was celebrated for her accomplishment as did her family, former players, and fellow friends.
Initial story:
It has been a crazy year as sports have returned in the middle of a pandemic. With college basketball underway, one team that has seen multiple games canceled or postponed is No. 1 Stanford Cardinal, which is led by Tara VanDerveer.
While Stanford isn't the only program impacted by schedule changes, the changes are significant because VanDerveer has been knocking on the door of history. The Cardinal head coach is at near the top of the win list of Division I women's basketball coaches. Entering the season, VanDerveer only needed four victories to match a monumental mark.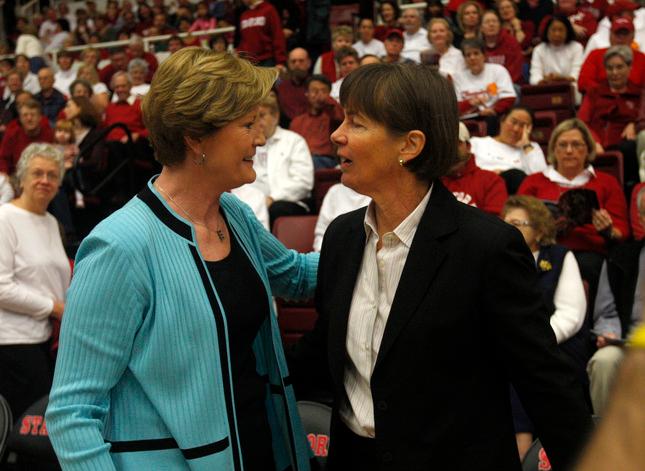 The late Pat Summitt — who coached at Tennessee — has been sitting at the top of the throne with 1,098 career victories. The late legend is now joined by VanDerveer who tied her record. The Cardinal beat California in Pac-12 action tonight to give their head coach the monumental win. Stanford won 83-38.
VanDerveer will pass Summitt this season — unless something way out of left field ends the season way too early. No. 1 Stanford will have the chance on Dec. 19 against USC to give their head coach the most wins ever in Division I women's basketball history with win No. 1,099.
The Hall of Fame coach has been at the helm of Stanford since 1985. Since then, she has led the Cardinal to two National Championships and 29 other trips to the NCAA Tournament.
After the game, VanDerveer spoke on the friendship she had with Summitt:
And of course her team celebrated her latest accomplishment: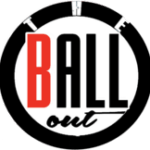 Managing Editor of The Ball Out.