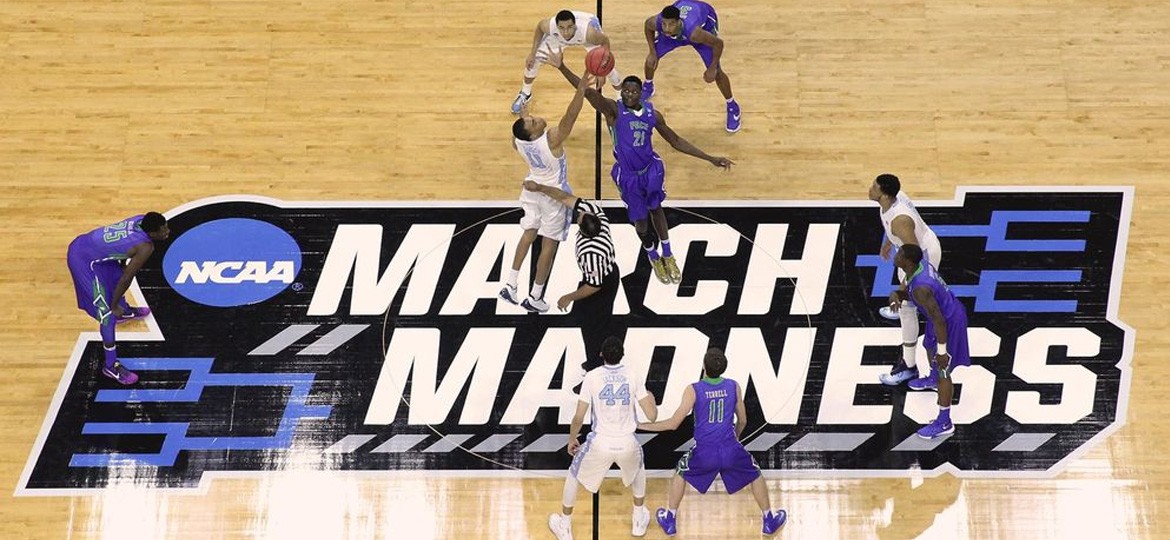 [fusion_builder_container hundred_percent="no" equal_height_columns="no" menu_anchor="" hide_on_mobile="small-visibility,medium-visibility,large-visibility" class="" id="" background_color="" background_image="" background_position="center center" background_repeat="no-repeat" fade="no" background_parallax="none" parallax_speed="0.3″ video_mp4="" video_webm="" video_ogv="" video_url="" video_aspect_ratio="16:9″ video_loop="yes" video_mute="yes" overlay_color="" video_preview_image="" border_size="" border_color="" border_style="solid" padding_top="" padding_bottom="" padding_left="" padding_right=""][fusion_builder_row][fusion_builder_column type="1_1″ layout="1_1″ background_position="left top" background_color="" border_size="" border_color="" border_style="solid" border_position="all" spacing="yes" background_image="" background_repeat="no-repeat" padding_top="" padding_right="" padding_bottom="" padding_left="" margin_top="0px" margin_bottom="0px" class="" id="" animation_type="" animation_speed="0.3″ animation_direction="left" hide_on_mobile="small-visibility,medium-visibility,large-visibility" center_content="no" last="no" min_height="" hover_type="none" link=""][fusion_text]
Emergence of mid-majors helps this year's tourney qualify as best ever
[/fusion_text][/fusion_builder_column][/fusion_builder_row][/fusion_builder_container][fusion_builder_container hundred_percent="yes" overflow="visible" margin_top="20px" margin_bottom=""][fusion_builder_row][fusion_builder_column type="1_1″ layout="1_1″ background_position="left top" background_color="" border_size="" border_color="" border_style="solid" spacing="yes" background_image="" background_repeat="no-repeat" padding_top="" padding_right="" padding_bottom="" padding_left="" margin_top="0px" margin_bottom="0px" class="" id="" animation_type="" animation_speed="0.3″ animation_direction="left" hide_on_mobile="no" center_content="no" min_height="none" last="no" hover_type="none" link="" border_position="all"][fusion_separator style_type="none" sep_color="" border_size="" icon="" icon_circle="" icon_circle_color="" width="" alignment="center" class="" id="" /][fusion_text]
After gorging themselves on buzzer-beaters and back-cuts for roughly three weeks, there is usually a group of super-enthusiastic  fans who get swept up in the moment and boldly proclaim, "This year's NCAA Women's Tournament has been the best one in history." 
Undoubtedly, there will be some fans who will make that same claim again this year. And this time, they'll be … exactly right. 
Think about it. Hasn't this year's tourney, top to bottom, satisfied our every whim? 
It has delivered, in large doses, all the things we love about March. The drama and the delirium. The bracket-busters and bucket-makers. Frustration and consternation; jubilation and validation. This tournament has given us all of it. 
It has been, in every way possible, a Dance to remember.
"There have been so many layers to this tournament, and so many great storylines," said ESPN color analyst and sideline reporter Steffi Sorensen during an interview this week with Ball Out. "It's been awesome." 
And now, it all comes down to this — the tournament's four No. 1 seeds, converging in Columbus, hoping their journey will end with a celebration that includes scissors and a ladder. 
But before we get to that magical moment, when the confetti falls, let's take a few minutes to reflect on the sheer greatness of the past three weeks.
When the tournament started, fans had a mental checklist of things they wanted to see. And now, with 60 of the tournament's 63 games in the books, it's clear that this year's tourney delivered them all. For reference, let's take a look at three of the most-desired elements of March.  
Were you wanting to see mid-major teams doing totally-major things?
It happened. Again and again. Just look at Buffalo and Central Michigan, a pair of No. 11 seeds who made stirring runs to the Sweet 16. 
Buffalo got there by knocking off South Florida and Florida State, while Central Michigan took down LSU and then stunned imperial Ohio State. 
The two Cinderella runs provided some of the tournament's most lasting memories — and, perhaps more importantly, went a long way toward proving that an "Era of Parity" has arrived in women's basketball. 
"For years, the complaint about the women's tournament has been that there are never any upsets, that it's all chalk," said Sorensen. "But look at what has happened this year. It's been so good to see these mid-majors getting into the mix and making some noise."
 Indeed, this year's tournament has proven that the numbers beside the names don't carry as much weight as they once did. There was a total of 14 games in which a higher-seeded team knocked off a lower-seeded opponent. And yeah, that's a big deal.
"Every year, it seems like we see it on the men's side, with these mid-major teams — whether it's a George Mason or a Wichita State or like this year, with Loyola-Chicago — doing something special," said Sorensen. "And I think it was so important this year, on the women's side, to see some of those same type things." 
Sorensen has a soft spot in her heart for mid-majors. Although she is best remembered as a fill-it-up-from-anywhere shooter at Florida, she also played one season at Florida Gulf Coast.
"I know, firsthand, how good and how competitive those teams are," she said. "And to see them doing so well, I think it helps the game all the way around."
Were you wanting to see clutch players making clutch plays in clutch moments?
In this department, there were almost too many to name. So, let's just hit the high points.  
First of all, yes, we see you, Chennedy Carter. The explosive freshman from Texas A&M delivered the type of magical March moment that becomes instantly legendary when she hit the game-winning 3-pointer against DePaul in the final seconds. She finished with 37 points and helped Texas A&M rally back from a 15-point, fourth-quarter deficit for an 80-79 win. 
Also, let's talk about Mississippi State's 6-foot-7 center Teaira McCowan. She was 11-of-11 from the floor (that's a shooting percentage of 100 percent for those who flunked math) while scoring 24 points and pulling down 15 rebounds in the win over NC State, and then followed that up with a 23-point, 21-rebound effort against UCLA. Wow. Just wow.
Oregon's Sabrina Ionescu also did her thing throughout the tournament, averaging 22.5 points in the Ducks' four games, and South Carolina senior A'ja Wilson, even in a losing effort, was simply terrific against UConn. And then there was Louisville's Asia Durr. (How fun is she to watch?) And Notre Dame's tougher-than-concrete Marina Mabrey. And so forth and so on. The stars were shining, let's just put it that way. 
Were you wanting to see the blue-bloods operating at peak-performance level? Oh, there was plenty of that. In all four regions. 
Let's start with UConn, the dynasty by which all other dynasties are measured. The Huskies played a razor-sharp brand of basketball and took no prisoners during their march through March. They opened the tournament with a head-turning 88-point win over St. Francis, and followed that up by dismissing  Quinnipiac and Duke in convincing fashion. UConn then took its game to an even higher level — if you can imagine such a thing — by blowing out the tournament's defending champs, South Carolina, in the Elite Eight. The Huskies, as you might have heard, lost in the Final Four last year. So, this year, they are playing this year with a chip on the shoulder. (Actually, it might be a whole bag of chips). And that's a scary thing.
The other three No. 1 seeds — Mississippi State, Notre Dame, and Louisville — have also sailed through the tournament by registering one glowing performance after another. 
Mississippi State took care of business in workman-like style in the first three rounds, and the Bulldogs capped their run to the Final Four with a hard-fought victory over UCLA that included the certain-to-become-iconic image of MSU's five biggest stars walking off the court, arm-in-arm. It was a signature moment for five players who have reshaped the landscape of women's basketball in Starkville. Meanwhile, Notre Dame was supposedly primed for an upset against upstart Oregon, but the Irish didn't flinch. And Louisville? The Cardinals looked crisp, essentially from tip to buzzer, while running over Oregon State in the Elite Eight. (And remember, that was the same Oregon State team that defeated Tennessee in the second round and gave the Lady Vols their first-ever home loss in the NCAA Tournament).
All in all, the four No. 1 seeds delivered exactly what we wanted to see. And now, they're getting ready to match up in Columbus in what should be two dynamic games, followed by a terrific championship game — and a fitting finish to the best NCAA women's tournament in history. 
There. We said it. And this time, we mean it. 
[/fusion_text][/fusion_builder_column][/fusion_builder_row][/fusion_builder_container]
Senior Writer/Columnist for The Ball Out: David Dawson is the Communications Special for the Tennessee Baptist Mission Board, and is a freelance sports writer. A veteran of the newspaper business, Dawson spent 15 years at the Rome News-Tribune in Rome, Ga., including 10 years as a sports writer and five years as sports editor. He has also worked at Vanderbilt University, where he served as the sports information director for the women's basketball team and the cross country teams, along with being the editor of the school's athletic magazine, Commodore Nation. During his time in Rome, Dawson spent five seasons as the beat writer for the Class A Rome Braves. He has been published in Baseball America, Chop Talk and has recently covered high school sports for the Tennessean and the Williamson County Herald. Dawson lives in Nashville with his wife, April, and their two young sons.