Yesterday, the University of Maryland reinstated its football coach DJ Durkin. Durkin was on administrative leave for the past couple of months as the program was under investigation after a player, Jordan McNair, died after a summer workout.
Multiple individuals were outraged by the universities decision. So much so, the school's president Wallace Loh, announced Durkin has now been fired:
"Since returning to campus after yesterday's press conference, I have met with the leadership of the Student Government Association speaking on behalf of numerous student organizations; the Senate Executive Committee; Deans; department chairs; and campus leadership. The overwhelming majority of stakeholders expressed serious concerns about Coach DJ Durkin returning to the campus.

"The chair of the Board of Regents has publicly acknowledged that I had previously raised serious concerns about Coach Durkin's return. This is not at all a reflection of my opinion of Coach Durkin as a person. However, a departure is in the best interest of the University, and this afternoon Coach Durkin was informed that the University will part ways.

"This is a difficult decision, but it is the right one for our entire University. I will devote the remaining months of my presidency to advancing the needed reforms in our Athletic Department that prioritize the safety and well-being of our student-athletes."
When news broke of Durkin coming back as the coach, McNair's parents and attorney addressed their disappointment in the university's decision:
"I feel like I've been punched in the stomach, and somebody spit in my face," Marty McNair stated yesterday after learning Durkin would retain his job.
According to one report, during Durkin's meeting with the team on Tuesday, a couple players walked out, however, names were not released. There were players for the Terps also voiced their opinions yesterday with Durkin back as the head coach, via social media.
"Every Saturday my teammates and I have to kneel before the memorial of our fallen teammate," Ellis McKennie Tweeted. "Yet a group of people do not have the courage to hold anyone accountable for his death. If only they could have the courage that Jordan had. It's never the wrong time to do what's right."
Bruh you know I'm right here with you. Accountability is something people apparently struggle too much with and yet it doesn't hurt them, but it comes right to us and led to the position we're in today https://t.co/HoYkAWljJ5

— Tre Watson (@MDQue_33) October 31, 2018
Governor Larry Hogan of Maryland also addressed the news and is questioning if more could have been done:
"Many will understandably question whether enough has been done to address the serious concerns that exist among many in the College Park community," Hogan wrote. "I am one of them."
In fact, Maryland's students had planned a rally for Thursday to protest Durkin being reinstated.
But now, it does not seem like the rally will take place with the turn of events.
And while the firing does not bring back Jordan McNair, his father Marty is appreciative of Loh's decision:
"This is happening so fast, I just feel a level of gratitude that Dr. Loh took it upon himself to do the right thing, in the face of what he was dealing with, the pressure he was dealing with. It's a step in the right direction to try to put some closure to this. I know we still have a long way to go, but at least knowing that I'm confident and comfortable with Dr. Loh making the decision and he stands behind his decision."
Matt Canada will remain as the interim head coach for the Terps.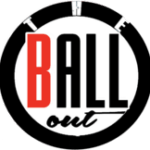 Managing Editor of The Ball Out.