New Orleans, LA — Walking into Monday night's National Championship in the Mercedes Benz Stadium, both Louisiana State University and Clemson University Tigers were undefeated. In addition, the two powerhouses entered the final game of the season 14-0.
Defending champion Clemson (14-1) got off to a quick start, going up by as many as 10 in the second quarter, 17-7. Although, the deficit was the largest that LSU (15-0) had ever seen in their 2019 season; it didn't last long enough to strike fear into the Tigers of LSU.
Midway through the second, Heisman winner Joe Burrow and Ja'Marr Chase helped their team storm their way into taking a commanding 28-17 lead; meanwhile, going on a 28-point run.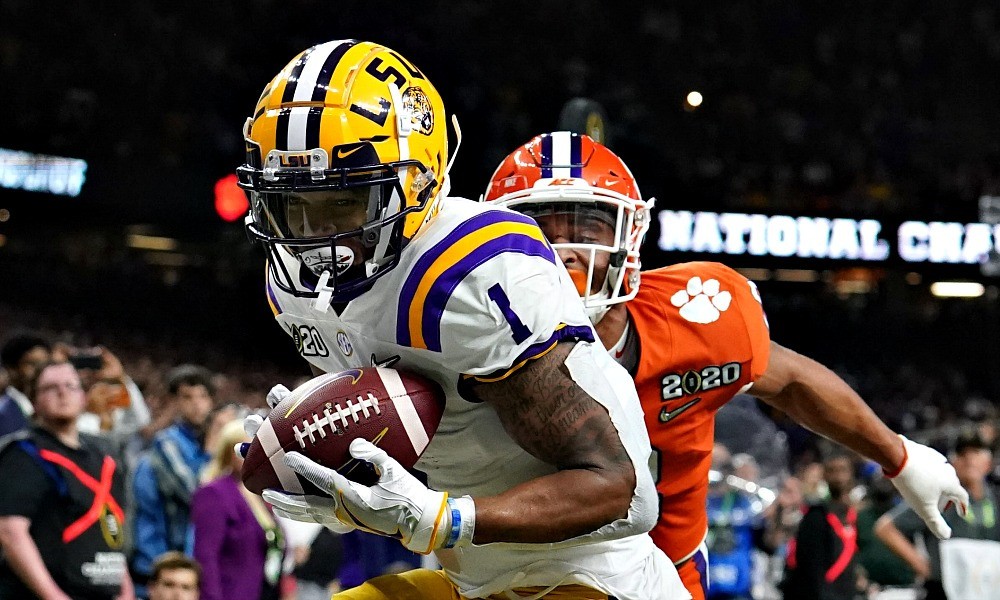 LSU Running back Clyde Edwards-Helaire also boosted the offense with his strength and physicality. He never stopped moving his feet when he got hit, finishing with 110 yards on 16 carries. The junior running back was an impossible workhorse to bring down.
Quarterbacks Contributions
Louisiana's Joe Burrow scrambled his way out of the pocket to slither into 2/6 completed first downs. He was very deceptive in the offense with his speed and ability to read defensive match-ups.
Knowing the importance of Clemson's linebacker Isaiah Simmons, Burrow took his time to examine the coverage. He found Simmons in order to pick the defense apart, by running the offense in the opposite direction.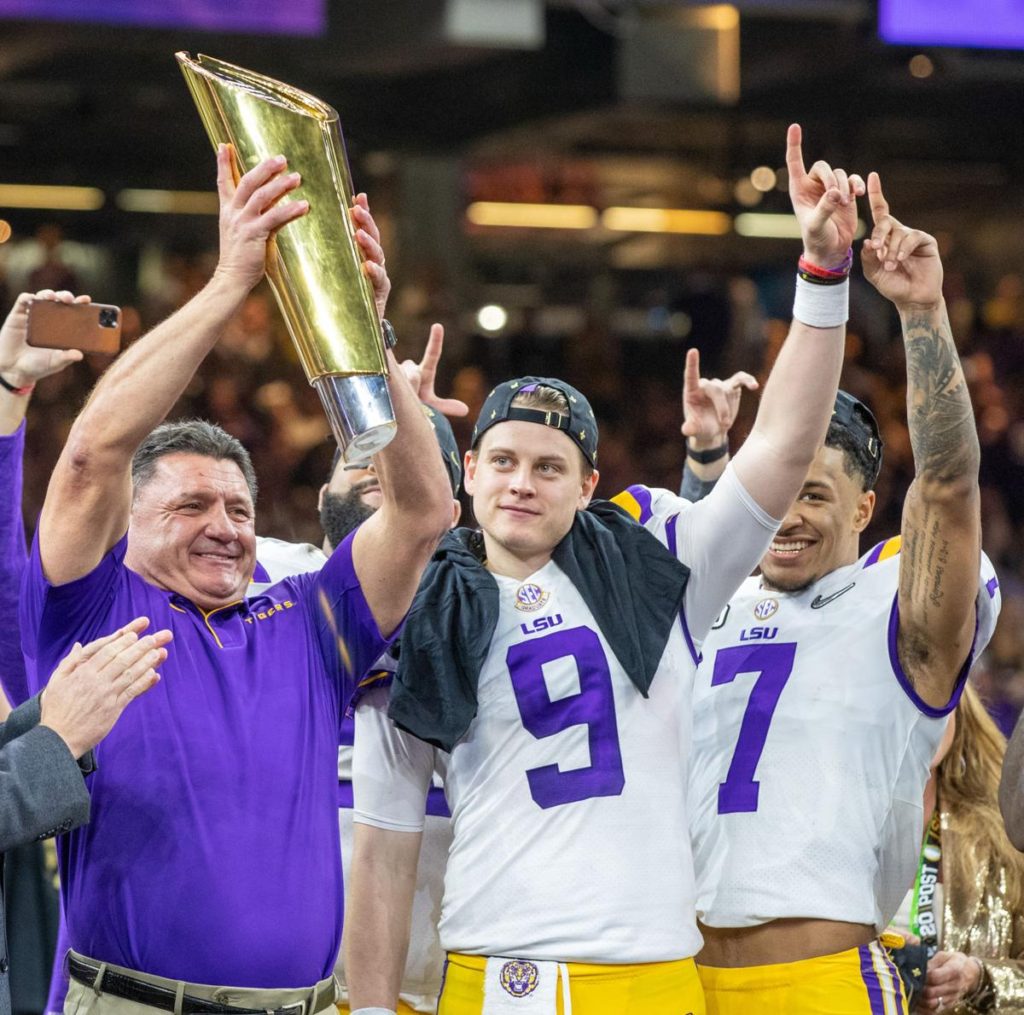 When the clock struck zero, Burrow finished 39/41 on passing for 463 yards, and five touchdowns. The five TD's thrown, Burrow reached a total of 60 touchdown passes and touchdowns responsible for — a new record in a single-season.
On the flip side, Trevor Lawrence completed 16/37 passes, totaling 234 yards. It seemed before LSU settled into their defense, Lawrence seemed to control the tempo of the championship game.
Helping his team complete their first two-point conversion on the season in the third quarter, Lawrence cut the Tigers deficit to three at one point. Making the score 28-25.
Yet, Burrow refused to take a loss as an ending to his Cinderella story, before entering the 2020 draft.
"This is what I wanted to do from the time I was 5 years old, was hoist this trophy, and bringing it back to Louisiana," Burrow said after the game. "I guess we're in Louisiana, but staying in Louisiana, we weren't going to let someone come in here and steal this from us in our home state.
"We have a great fan base that came out and supported us. We were going to keep this thing right here," the LSU quarterback concluded.
It was no surprise the LSU Tigers finished on top in the national championship. Knocking off major programs all year, it is fair to say they earned their title.
Congratulations to the LSU Tigers, January 13, 2020 will be yet another night to remember.