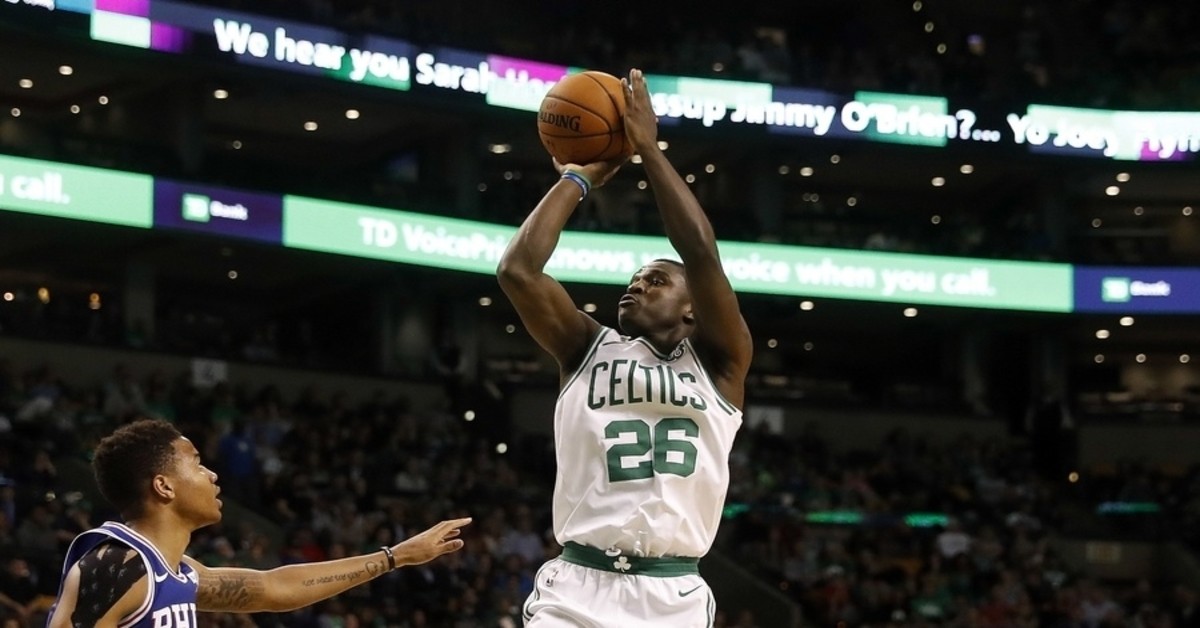 According to Boston police, Jabari Bird, a guard on the Boston Celtics, has been arrested. Per reports, Bird was arrested for allegedly assaulting, strangling, and kidnapping an unidentified person in a domestic incident.
"We are aware of the incident involving Jabari Bird and are taking it very seriously," the Celtics said in a statement on Saturday. "We are actively gathering information and will reserve further comment at this time."
A spokesman from the local police department stated the following:
"Jabari Bird is currently being guarded by the Boston Police at a local hospital for an evaluation after a domestic incident that occurred in Brighton on Friday. The victim involved in the incident was also transported to a separate hospital for treatment of injuries sustained."
At the earliest, Bird could be arraigned in Brighton District Court, which is close to Boston. He will be facing three charges: assault and battery, strangulation, and kidnapping.
As a rookie last season with the Celtics, Bird appeared in 13 games. He was a two-way player who spent a lot of time playing in the G-League with the Maine Red Claws. Managing Editor of The Ball Out.